Best Tips and Tricks to Secure Wi-Fi Router Within Moments 
Nowadays almost everyone uses Wi-Fi. It doesn't matter whether your mobile has connected to a public Wi-Fi or private Wi-Fi, but your mobile has indeed connected to a Wi-Fi network. If you have a Wi-Fi router in your home, but there are some suspicious activities you are noticing with your router, here are some tips and tricks to secure Wi-Fi router within moments.
When you have a broadband connection, and you want to share that connection across multiple devices, Wi-Fi router is probably the best option for you. Although you can convert your Windows laptop into Wi-Fi hotspot, the router is still the best option you can follow.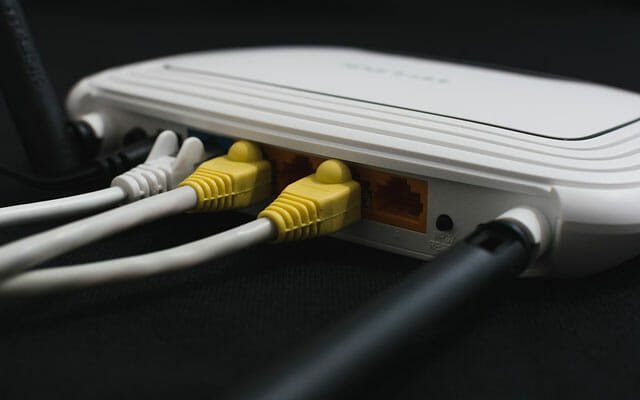 Best Tips and Tricks to Secure Wi-Fi Router
If you are using a Wi-Fi router in your home, but your monthly bandwidth is more than what you have used, there can be many reasons. One of the reasons is someone else is using your router to connect to your broadband connection and stealing the bandwidth anonymously. There are some legal steps you can take, that won't help if many people are doing the same thing. Therefore, you can follow these following tips and tricks to secure your Wi-Fi router.
Use strong password
You might have heard this thing a million times, but if you check minutely, you are still using some weak password on various websites. Your Wi-Fi router might be the one. If so, this is the time when you need to use strong password everywhere. Not only just some special characters but also you should include some capital letters, numbers, etc. In your password. If you use the default password or no password, this is probably the most foolish thing you do.
Use a strong password for admin panel
The first trick is all about using a strong password that requires when you try to connect a phone or computer to the router. However, there is another password that needs when you try to open the router's control panel. This panel helps you setup everything. From entering the IP address to set up the Wireless Network, everything is possible from this panel. If you use the default password or an easy, secure password, everyone can guess it and change different settings on the go.
Change default login username
There are two usernames. First, one is used to log into the router's admin panel. The second one is known as SSID or the Wi-Fi network's name. You should change both. However, most importantly, you should change default login username that you use to log into the router's cPanel. All the manufacturers of Wi-Fi router allow users to change it right from the control panel. Therefore, you should log on to your control panel and change it as soon as possible so that other people cannot guess it quickly.
Timely change password
Like using a strong password, you might have heard this thing a dozen times. You should never use the same password for all online account. Like that, you should not use one password for a long time. It doesn't matter whether it is banking account password or Facebook password or Wi-Fi network password, you should definitely change the password once in a month. Although this is better if you can change the password once in a week or once in every 4-5 days, this would also do the work if you can change the password once in a week.
Opt for 5GHz network
If you know a little bit about this, you should also know that there are two types of a network called 2.4 GHz and 5 GHz. Not all the devices but most of the computers and mobile phones have both option so that a user can choose which network he/she wants to use. The primary difference between 2.4 GHz and 5 GHz network is very simple. 2.4 GHz network is wide regarding range, but the connection quality is comparatively slower than the other one. On the other hand, 5 GHz network is comparatively faster than 2.4 GHz network, but the range is smaller. Therefore, if you always stay in one room while using Wi-Fi router, you should use 5 GHz network instead of 2.4 GHz network. That way, you would get a better connection, and your network won't be accessible from your neighbor's house.
MAC Filtering
If you use a strong password, MAC Filtering is probably the best way you can prevent others from connecting to your router. MAC Filtering is so strong that you, as an admin, cannot connect another device once setup. All the devices including your computer, mobile, router have a MAC Address. In other words, all the internet enabled devices have a MAC address. Therefore, you can allow or block particular MAC address on your router. Therefore, other people won't be able to find out your router. Even if they get it on their mobile or laptop, they won't be able to connect it to the device. However, before enabling MAC filtering, you should copy down your MAC address and make a filter in your router. That way you won't be locked yourself down.
Always use AES encryption
All the routers in this world come with encryption. In other words, this encryption is known as a Wi-Fi password. However, there is one thing you should know before using encryption. There are AES encryption and TKIP encryption. All the old routers come with TKIP encryption, which is not that secure. On the other hand, new manufacturers have opted for AES encryption, which is much more secure. Therefore, you should use the AES encryption, where you can set almost anything as a password. From special characters to simple alphabets, you can use anything as a password if you choose AES encryption. On the other news, this is quite difficult for a non-techie guy to break into AES encrypted network. Therefore, it would provide more security for your home router.
Use router firmware
Nowadays attackers are targeting router instead of a particular computer so that they can spread or inject malware within a span of time. Mainly ransomware can be pumped through Wi-Fi router since attackers are trying to find a vulnerability in the router to spread the malware or suspicious files. On the other hand, manufacturers always to try to keep the router's network clean by updating the firmware. In simple words, the firmware is the operating system of your Wi-Fi router. Therefore, you should install all the new firmware updates. Although the process of updating firmware is different on different routers, you should indeed get an option to update your router's firmware.
Do not use DHCP and use Static IP
While setup the router's network, you might find an option to choose between DHCP and Static IP. DHCP stands for Dynamic Host Control Protocol. If you are a network admin a big company, you might need to assign a particular IP to a particular computer to do different jobs. Or, there are many companies which use DHCP to differentiate various department. However, if you are using a home router, you should always use Static IP, which is more secure. Although ISP doesn't assign DHCP to home-based users, if your ISP has done so, ask the company to change it to Static IP.
Use Wi-Fi based VPN
Virtual Private Network or VPN helps you mask your original IP address from revealing on the web. Whenever you visit a website, it starts storing all the details based on your IP address. To prevent that, you should use VPN software. Not only that but also a VPN software can create a secondary layer of security on your existing Wi-Fi router's security. Therefore, you should look for a VPN software that has Wi-Fi facility and start using it right away.
There are many other things you can do to secure Wi-Fi router. However, these are some basic and advanced security tips and tricks to make your router more secure.
Try these and let us know if it helps.