How to Convert Different File Formats in Bulk
There are loads of different file formats for different files. For instance, you can find RTF, DOC, DOCX, TXT etc. for documents. On the other hand, there are .mp3, .aac, .amr, .dct and many more for audio. Alike these, you can also find more other formats for video and other media files.
Different formats go well with different devices. For example, on Android mobile, .mp4 videos play smoothly. You cannot find any kind of error. Nevertheless, there is no assurance whether you will get all videos in .mp4 or not. There are millions of videos those are in other popular formats.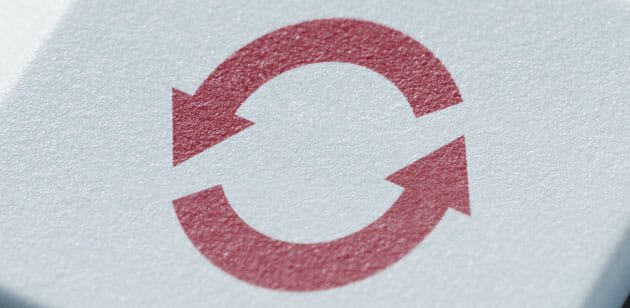 This is when we need to convert files so that it fits in our device. For example, if your mobile doesn't support .aac or .amr, you can simply convert it into .mp3, which is accessible on almost all devices.
There are several media file converters, what are available for different platforms. But, one thing is common among all of those third party media file converters. Most of them cannot convert different formats in bulk.
For instance, suppose, you have two .epbub files that you want to convert into .pdf and some .aac files that you want to convert into .mp3. If you use regular software to convert, you will have to spend a lot of time to convert all of them one by one.
That is where CloudConvert comes in. CloudConvert is one of the best file converters out there that is available as a cloud based app. You can also download this awesome bulk file converter on iOS. Just make sure that you have at least iOS 7.
What it does is simply awesome. You can convert different formats at once. For example, if you want to convert some .WMV videos to .mp4 and .txt file to .doc, you can do the conversion in bulk. The most exciting thing is CloudConvert is available at free of cost and it supports a lot of formats.
A brief list is here,
Document: PDF, DOC, DOCX, ODT, RTF, TXT
Image: PNG, JPG, SVG, WEBP, TIF, RAW
Video: MP4, MKV, AVI, MPG, 3GP, FLV, WMV, OGG
Audio: MP3, AAC, M4A, FLAC, WMA, WAV
Ebook: MOBI, EPBUB, CBC, AZW…)
Archive: ZIP, RAR, 7Z, TAR.BZ2
Spreadsheet: XLS, XLSX, ODS, CSV
Presentation: PPT, PPTX, ODP
See Also: 5 Best Online File Conversion Tools To Convert Files From One Format To Another
How to convert files using CloudConvert?
This is however very easy and you do not need any account to get things done. At first, head over to the official website of CloudConvert. Then, you will have to select all the files. Just click on Select files and select your files.
Now, you have to choose the output formats one by one. Just click on Select Format button and select your desired format.
You can choose format as per your file type. After that, you will have to select the option that will notify you after completing the conversion. For example, you can setup email notification or Google Chrome notification etc.
The most useful option is Send to Dropbox. That means, you can directly send all the converted files to your Dropbox account. Choose anyone option and hit the Start Conversion button.
Within a few moments (it depends on file size and number of files), your conversion will be completed. After that, you will get a screen something like the following picture;
This is possible to download all the converted files directly to your PC or you can do more with the file. You can also generate QR code to download the file. It will help you to share that with your friends.
Bottom Line
CloudConvert is indeed an awesome tool for everyone. It can save time that is more valuable by converting files in bulk.
Hope you would like it.