Dropbox Alternatives: Best Cloud Storage Services For Everyday Use
When it comes to the best cloud storage services to store files at an affordable price, Dropbox appears on the list without any problem. Dropbox is one of the best cloud storage services that you can find on this date. No matter whether you need to back up your computer, mobile or storage images, videos, documents, etc. – you can use Dropbox without having a second thought. However, if you think that Dropbox does not have as many features as other cloud services offers, you can check out this article. Here are some of the best Dropbox alternatives or best cloud storage services that you can use at an affordable price.
Best Dropbox Alternatives: Cloud Storages
Here is a list of the best Dropbox alternatives for cloud storage-
1] Google Drive
No matter whether you have an Android mobile, iPhone, Windows PC, or Mac computer, you can use Google Drive without any issue. It is compatible with all the operating systems as well as you can use it online. The best thing is that if you have an Android phone, you can backup data very quickly and restore them whenever you want. The next big thing is the pricing. No matter what cloud storage you choose, you should always check out the pricing so that you do not face problems while upgrading. In terms of pricing, Google Drive is a very affordable cloud storage service that you can use.
2] OneDrive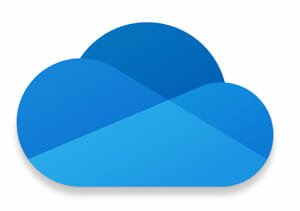 Microsoft OneDrive is another big name in this market, and you might have already heard of it. OneDrive provides a lot of storage at a reasonable price. Let's assume that you need Microsoft Office apps as well as OneDrive storage. If so, you are one of the luckiest people here since that package doesn't cost a lot and you would get 1TB of OneDrive storage. Like Google Drive, OneDrive is compatible with almost every platform, including Windows, Mac, Android, iOS, etc. The user interface, features, options, etc. Are up to the mark. On the other hand, it is an excellent place for small teams to work on a single project.
3] iCloud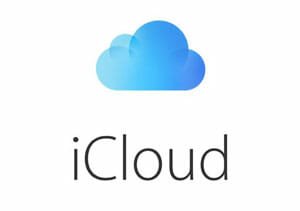 If you are using any Apple device, iCloud might be a better choice for you than Google Drive or any other cloud storage. It is because Apple made the iCloud for the Apple ecosystem. No matter whether you are using an iPhone, iPad, MacBook, etc. you can use iCloud and synchronize your data easily. It doesn't provide much free storage, but they offer very affordable pricing. For example, you can purchase 50GB storage for $0.99, 200GB storage for $2.99, and 2TB storage for $9.99. The user interface and security of iCloud are pretty good, and you should not have any problem using it on the web.
4] pCloud
It might not have as many collaboration functionalities as other cloud storage services; you can find it quite useful to store your files. The best thing about this Dropbox alternative is that you can purchase 500GB storage for a lifetime for $175. On the other hand, 2TB storage is also available for $350, and it is also a one-time payment. Talking about other features, it offers 500GB download link traffic, fair share, download link branding, 30 days trash history, etc. It uses 256-bit AES encryption to protect the privacy of customers. On the other hand, it comes with an intuitive interface so that you can use it without any problem. Check pricing
5] Box
Box is suitable for small teams and businesses since it provides classy features to the customers. No matter whether you purchase the Starter plan or the Enterprise plan, you will get the same amount and level of security. The features and pricing are different for different plans, but you can find the same interface so that you can upgrade your plan anytime without any problem. It has Enterprise app integrations, version history, unlimited user support, etc. However, some of the features are limited to higher plans. Talking about the pricing, you need to pay Rs. 410 for 100GB for one month. Similarly, if you purchase the Business plan, you will get unlimited storage for Rs. 1160/month. Check pricing
6] Mega
Mega is handy when you need to upload files and send them to someone. Although free account holders might not be able to do much, you can find some essential features in all paid accounts. The best thing is that they provide a lot of storage at a reasonable price. For example, you can get 400GB storage for 4.99 €. On the other hand, they offer 16TB storage for 29.99 €. No matter which accounts you choose, you can find top-notch security. The user interface of Mega is uncluttered so that users can upload and manage their files easily. Check pricing
Final Word
There are tons of other cloud storages those might work as a Dropbox alternative. No matter what cloud storage you choose, you should keep few things in mind. For example, the pricing should be a top priority when you need to upgrade your account frequently. The second thing is the user interface. A handy clout storage service offers a useful UI so that users can do their job without a significant problem. The third but not the least thing is the security. You should always consider safety above everything. If cloud storage doesn't provide good security, there is no meaning to purchase their account.
Considering everything, it seems that Google Drive, OneDrive, etc. are pretty good. Google Drive is known for collaboration, and small team owners can collaborate with the members quickly. On the other hand, the security of OneDrive is top-notch. They offer something called Personal Vault, which is a private vault inside your cloud storage.