Evernote's Chrome Extension Makes Web Clipping Easier: Search The Web And Your Notes Simultaneously
When it comes to writing or saving quick notes from webpages, I always use Evernote.
Since I write a tech blog, I have to do a lot of reading – which is why I frequently bookmark webpages for future reference. Some pages need to be bookmarked in full while some pages require only a portion of the content to be saved. Two years back, I was using Google Notebook for this purpose but ever since I switched to Evernote for saving notes, content, images and URL's from webpages – my information management system has become a lot more organized.
Advantages Of A Note Taking App Over Browser Bookmarks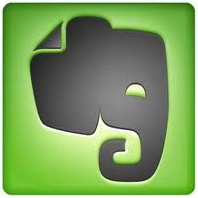 So why should you use a dedicated note taking application instead of using your Browser's bookmarks feature? Three reasons.
First, if you bookmark a heck lot of webpages, overtime your bookmarks toolbar becomes really cluttered and unmanageable. Agree there is an option to search bookmarks using keywords but it's not very user friendly and takes away my concentration.
Second, since Evernote has support for multiple platforms and mobile devices, I can access my saved notes from an Android phone or any computer connected to the Internet.
Third, Evernote makes it really easy to organize notes into collections, add tags and also allows you to write text notes within the same interface. There is no need to use a separate application for writing down personal notes, jot down ideas, save content from webpages, bookmark URL's, clip pieces of content or images from random websites – Evernote does it all and does it well.
Evernote's Chrome Extension Adds New Features
Good news is that Evernote has pushed a major upgrade to their Chrome extension, which adds a good number of features to Evernote's note taking inventory. Here is a brief rundown of newer features added to Evernote for Chrome and how it can be used for quicking saving entire webpages directly to your Evernote account:
Save An Entire Webpage On Your Evernote Account
Evernote's chrome extension now supports saving an entire webpage to your Evernote account without any modification whatsoever. Whenever you are reading an article or browsing through a forum and want to archive the content for future reading, simply hit the Extension button once. Done !
The extension will clip the content and the design of the entire page and save it as a new note
You can also add Tags to the saved note so that they can be quickly accessed, just like labels in Gmail. If you need to add personal commentary or quick notes about the same webpage, use the comment box and pen down the ideas which strike your mind.
Once the selection portion of the webpage or the entire page is clipped to your Evernote account, Google Chrome will show you a desktop notification "Your note has been clipped, saved and archived"
Now you can access the same note from any computer, Android users can grab Evernote's app for free from the Android marketplace.
Simultaneously Search Evernote Notes And the Web With Google, Yahoo or Bing
This is a new feature which helps a lot when you want to quickly find out whether a particular webpage is already archived on your Evernote account.
With Simultaneous search, you can search Evernote notes and the web directly from the search result page. After activating simultaneous search from the extension option, the only thing you need to do is perform a search at Google, Yahoo or Bing.
The extension will perform the same search on your Evernote account and display the result on top of the page. If a match is found, a link will be shown clicking which takes you to the exact note that is already saved on your Evernote account. No more typing in username and passwords, one click and you have access to all the archived content saved on your Evernote account.
Overall, if you are a fan of Evernote and always missed the option to save whole webpages or articles to your Evernote account, now you have a reason to smile. I am really excited about the full page text clipping which will allow me to quickly send webpages to my Android device, via Evernote's Android app. One of the advantages of this is that I don't have to use another third party Android app and there are no customizations required. Works out of the box.
Easier Social Sharing Of Notes or Notebooks
How can a note taking application miss the social twist?
Evernote has in built social sharing features so you can quickly share your notes, collections and archived webpages on Twitter, Facebook or email a link of the note to a friend.
Watch the following video to see Evernote's chrome extension in action:
http://www.youtube.com/watch?v=oFOiCOmgXmc