How to recover deleted Whatsapp photo or video from Android or iOS
Whatsapp is currently the most popular messaging app with over a billion active users across the world. While the developers of Whatsapp are constantly updating the app with a lot of new features, the app still lacks some of the most essential features, one of them being the ability to recover deleted Whatsapp photo or video.
While Whatsapp doesn't come with a built in feature or an option to directly recover deleted photo or a media file from your device, Android has a few ways to do that and if you are quick enough you can get back that image or the video that you accidentally deleted from a Whatsapp conversation or a group chat.
How to recover deleted Whatsapp photo or video from Android or iOS
There are a few simple as well as advanced methods to do this, we have mentioned all of them below for you to follow whichever one you find it easy and works for you.
Recovering media from Group chat:
If the image or the video you accidentally deleted from your device was sent to a group chat, it is entirely possible that other members of the group might have it stored in their devices. So, the simplest way to get that image back is to ask the other people to send it to you again.
You May Like: How to screenshot Instagram story without the user knowing
Recovering from chat Backup:
Whatsapp for both Android and iOS has default chat backup option enabled, where the app will automatically backup all your messages and media to the Google Drive and iCloud respectively every night at 2 AM.
This feature is particularly useful if you switch to a new device or reset your device. However, this could also be used to restore your lost media. Just uninstall the app from your device and then reinstall it from the Google Play Store or the App store.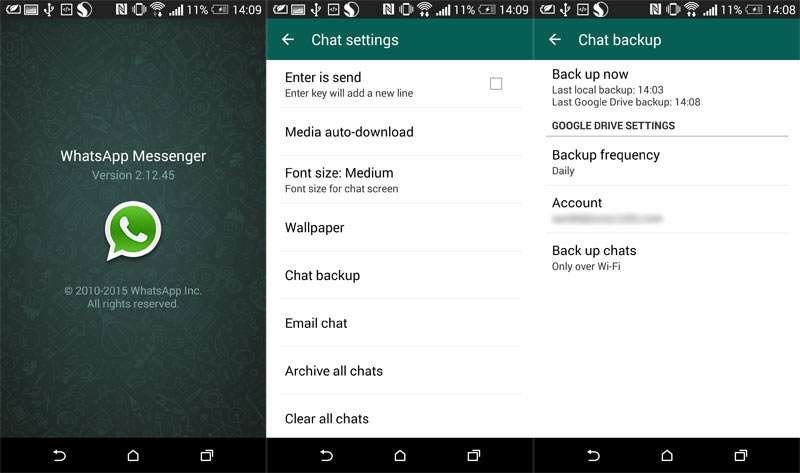 Once the app is installed and you verify your phone number, you will be asked to restore the latest backup and all the data along with your messages and media will be restored, even the ones you deleted before the most recent backup.
Recovering from the Whatsapp media folder.
Unlike the other methods, this method works only for Android devices. This is because, even though the iOS devices have a dedicated file manager app now, it doesn't allow the users to view the files of individual apps.
You May Like: How to block websites in Google Chrome for PC and Android
But in Android all the files of apps could be viewed by the users using the built in or a dedicated file manager app for Android. Once you download a file manager app for Android, go to Internal storage->Whatsapp->Media->Whatsapp Images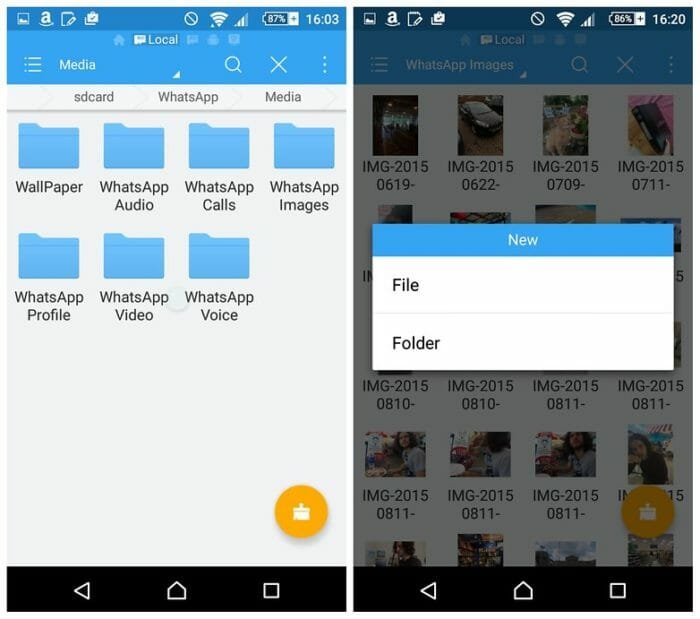 Inside this folder you will find all the images you have sent and received since the day you installed the app on your device. You can try to search and find if the image you deleted is available on this folder.
Using a recovery app
If any of the above mentioned methods doesn't work then you can try this method, this works only for Android devices. First you have to download a file recovery app from the Google Play Store and once you install the app and perform the recovery process you are more likely to get back the image or the video you deleted from your device as long as it has not been a long time and you have not deleted a lot of files after that.
You May Like: How To Get OnePlus 5T Like Face Unlock On Any Android Phone
While it is somewhat likely that you might recover the deleted file using this method, it cannot be guaranteed. So, it is always recommended to take backup of all your data including the Whatsapp media to avoid such situations.
Let us know in the comments below which one of these methods you found useful and to be working and feel free to mention if you know any other methods to recover the deleted whatsapp image or video from Android or iOS devices.