Top 7 Things You Should Buy To Increase Productivity In Home Office
Nowadays, many people work from home, and if you are one of them, you may find this article quite useful. Here are some of the most important things you should buy to increase productivity in your home office. No matter whether you are a photographer, videographer, writer, filmmaker, or anybody else, you can find something handy in this list. Therefore, let's take a look at these critical productivity related things you should purchase for your home office.
Top 7 Things You Should Buy To Increase Productivity In Home Office
1] Desk With Compartments
No matter what you do, you just need a desk to execute all works. There are mainly three types of desks – L-shaped desks, space-saving desks, standard desks with a lot of compartments. If you do not have much space, it is recommended to check out the L-shaped desks and space-saving desks that we covered earlier. However, if your room has an ample amount of space where you can put a normal size desk without any problem, you should opt for something, which has a lot of compartments. It will let you store all the work-related things such as mobile, tablet, notebook, book, pen, pencil, hard disk, or anything else. The price of such a desk depends on the material, brand, size, paint, etc. However, you can get something handy within $300 from IKEA.
2] All-in-one Charging Dock
We all have mobiles, tablets, etc. and we need to charge them as we work. If you have right amount of power outlets near your working desk, it is okay. Otherwise, you should purchase an all-in-one charging dock. Before purchasing, make sure that it comes with multiple options to charge different mobiles, tablets, etc. Also, it should have an option to charge gadgets wirelessly so that you can charge iPhone, Apple Watch, etc. without any problem. Again, the price depends on quality, features, brand, etc. However, you can get something handy within $100 from Amazon. Before purchasing, it is recommended to read some reviews so that you do not waste your money on a charging dock.
3] USB Hub
Let's assume that you power your workstation using a MacBook, which has only one Type-C port. For obvious reasons, you need to use that Type-C port to connect an external monitor, and now, there is nothing that you can use to connect your phone or anything else. At such a moment, you need a USB hub that will let you connect all the devices at a time. There are thousands of USB hubs available in the market, and something good comes for $50 or something like that. As usual, it is recommended to read reviews if you are about to make the purchase online.
4] Sticky Notes
Many "work-from-home" people often forget to do important tasks and face problems due to that. It is why you should keep a sticky note on your desk so that you can write down your essential tasks, notes, etc. quickly and keep that in mind. You can stick all the notes on your monitor bezel so that you do not forget anymore. It doesn't cost a lot, but it does the job pretty well. You can purchase a sticky note for as low as $5 from the Amazon website. No matter which sticky note you are buying, make sure that the quality of the paper is good enough. Otherwise, you will face problems while writing the note. Also, ensure that the size is big enough to keep all the texts.
5] Alarm Clock
We often forget to take a break even when that doesn't slow down the work. It happens because of the work pressure, and rest is equally important as work. Otherwise, several health problems might occur at times. Therefore, you should keep an alarm clock on your desk so that it reminds you to take a small break. You can use the Pomodoro technique or 20-20-20 rule, whichever suits your needs. An alarm clock doesn't cost much, but it does excellent work for your health and work life. You can purchase an alarm clock from Amazon for $15.
6] Multipurpose Cleaning Brush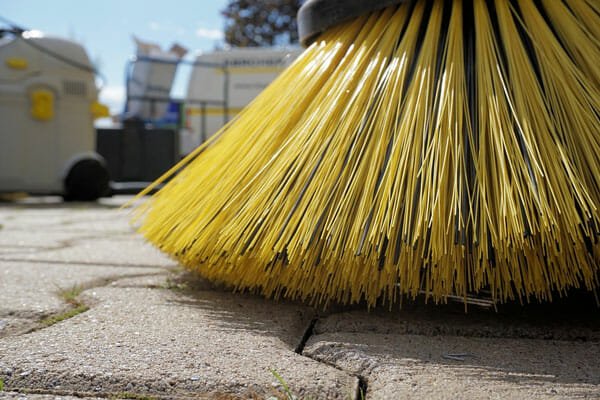 If you are a freelance writer, who needs to use the keyboard very frequently, you might need a cleaning brush. Many people keep the keyboard and desk as it is, and that stores all the dust at times. Therefore, it is recommended to keep a brush or soft cloth within your range so that you can clean the desk, keyboard, and surroundings within moments. No matter what brush you choose from the Amazon website, it won't cost more than $20. However, it recommended to go to the nearest store and pick up something from there so that you can check the quality and usage.
7] Whiteboard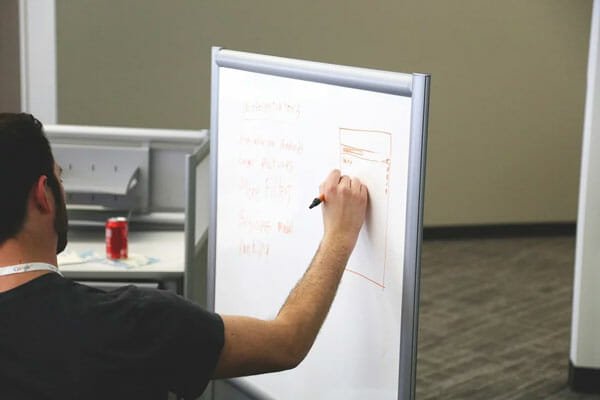 Get a whiteboard and hang it in front of you. It looks awkward, but it serves the purpose. Many people take a lot of breaks and forget to do the job because of laziness. If you are one of them, it is time to write down your next day's work on the whiteboard so that you can keep an eye on them the following day. It may ruin the overall look of your workstation, but it will help you get your job done, which is far better than having a well-looking workstation.
There are more other things that you can purchase for your home office. However, these are some of the best things to increase productivity. Many people, like me, work from a home office or rent an apartment to do all the work. All the primary problems can be solved with the help of these things on the list.