How to Transfer Large Files from PC to Mobile or vice versa
We often need to transfer large files from PC to mobile or vice-versa. Although, there are several ways to transfer files from PC to mobile or mobile to PC, but they are pretty useless and much time-consuming when we have to send very large file.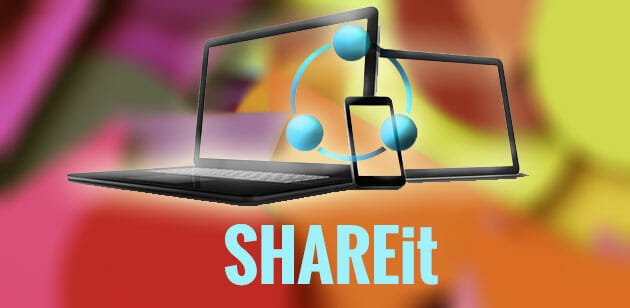 Today's mobiles come with huge internal memory along with expandable memory support. Hence, anybody can carry a large number of files or a large file without any problem. But, before carrying any file, the first thing you have to do is send that from PC to mobile or mobile to PC. Isn't it?
Now, here is the actual problem. It would be problematic to send large files via Bluetooth. On the other hand, USB cable is also not appropriate since it may take a huge time. But USB cable is better than Bluetooth. However, SHAREit is such a great software or file transferring medium that will let you send large files between same WiFi network connected devices.
The most important part of this app is you do not have to spend any bandwidth to send file. All you need to do is SHAREit app on respective platforms. That's it.
Price and Availability
SHAREit app is developed by Lenovo itself and the performance it really good. However, SHAREit is available at free of cost for Windows, Android and iOS. Unfortunately, Windows Phone, MAC and Blackberry users cannot use it.
You do not have to connect your mobile via any USB cable or anything else. The only required thing is WiFi connection. Also, SHAREit is 40 times faster than Bluetooth. However, I don't think this is so much faster. (Personal Experience)
According to SHAREit authority, there is no such memory limit to share fines via this tool between two or more than two connected devices. However, the sharing speed will be reduced for very large files. Hence, you may have to spend more time for large files than comparatively smaller files.
One more thing that you should not that you cannot share a file with multiple connected devices in bulk or in a group. You will have to send files to them one by one.
How to setup and transfer files using SHAREit?
The setup should not take more than a minute. This is a very small software. So, at first download it on your mobile or PC. After opening it, you will get a screen on your PC that looks something like the following picture;
A similar screen would be appeared on Android as well.
The existence of this screen indicates that you do not have any SHAREit account and you have to create one account to recognize the correct device. You just have to enter a name and an avatar. That's it. After that, you can get the following screen on your PC and respectively.
To send files from mobile to PC, just tap on Send button and select a file.
Then, tap on the Next button. Now, SHAREit app will scan the WiFi network for connect devices. If your PC is connected via the WiFi network on which your mobile is connected, you can find your PC like the following picture;
At the same time, a confirmation window will be popped up. To receive the file, just click on YES.
That's it!
In this way, you can share any type of file or any size of file from mobile to PC or PC to mobile. This is as easy as said.