Xiaomi Mi 10 And Mi 10 Pro Review: Features, Specifications, And Price
Xiaomi has launched two new smartphones in the Mi series – Xiaomi Mi 10 and Mi 10 Pro. As the name suggests, the 'Pro' edition is the big brother of the standard edition, but there is not a massive difference between these two smartphones. In this article, we are going to show you how you can differentiate these mobiles and opt for one specific one for long-term usage. You can find the features, specifications, and price of the Xiaomi Mi10 and Mi 10 Pro.
Xiaomi Mi 10 And Mi 10 Pro Review
Design And Build Quality
First thing, first! The design of these mobiles is good, but the build quality could have been better, according to some professionals. They look sleek, and you cannot find any major problem with these smartphones. Most manufacturers play with the dimension and increase it in the upper variant. However, Xiaomi didn't make any changes to these variants. Instead of the dimension and screen size, you can find a difference in the camera and some other components.
The exact dimension of these smartphones is 6.40 x 2.94 x 0.35 inches, and they weigh 208g. The weight is a bit higher than usual, but you should consider the size of the mobile as well. They have an aluminum frame for body protection and Corning Gorilla Glass 5 on the front side for screen protection. However, the company has cut some costs by not putting the same on the rear panel. Talking about the rear panel, it has a glass back that is a fingerprint magnet.
It doesn't have a 3.5mm headphone jack, but you can see Type-C 1.0 port for all the wired connectivity, including charging. It has stereo speakers, and the audio quality is good enough for movies, YouTube videos, etc.
Display
The display of these smartphones is pretty good as the manufacturer included a well-equipped panel. The display ratio is 19.5:9, so that you do not face any problem while playing a game like PUBG. Talking about the main panel, you can see a 6.67-inch Super AMOLED capacitive touchscreen with a resolution of 1080 x 2340 pixels. However, the pixel density is not that high – to be precise; it is 386PPI. Although some other manufacturers have started offers 120Hz display, Xiaomi has provided 90Hz panels with 180Hz touch-sensing. That makes more sense since more than 98% of apps are still not upgraded to 120FPS.
As mentioned earlier, these mobiles have Gorilla Glass 5 for screen protection. On the other hand, you can find HDR10+ for better quality. In terms of the overall display of these mobiles, you can find something great. It is bright, is daylight, almost non-reflective, and 500 nits brightness.
There are two more things about the display panel. First, there is a punch cutout on the top-left corner, which represents the selfie camera. Second, the fingerprint scanner is installed under the display. It is fast and works without any issue.
Performance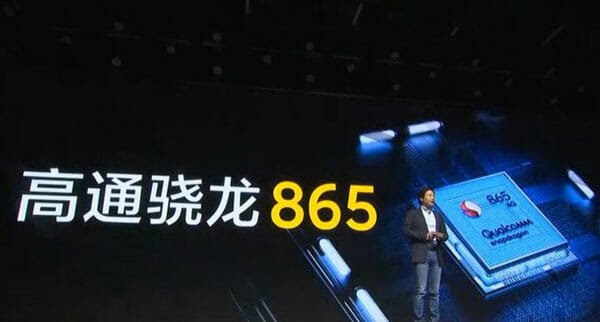 On paper, these mobiles have some great hardware, and that should not cause any issue when you need it the most. Talking about the SoC, they have Qualcomm SM8250 Snapdragon 865, which is 5G and 8K compatible. Apart from that, you are getting a minimum of 8GB of RAM, but you can increase it to 12GB while purchasing.
As it allows you to record 8K video, you should have a good amount of storage. For that, you are getting a minimum of 128GB of storage, which goes up to 256GB if you purchase the standard variant and 512GB if you purchase the Pro variant. More specifically, the standard edition has 8/128GB, 8/256GB, and 12/256GB variants. On the other hand, the Pro version has 8/256GB, 12/256GB, and 12/512GB variants.
For graphics enhancements, Xiaomi included Adreno 650. It is an integrated GPU that comes with Snapdragon 865 SoC. According to the official statement, this combination can offer 20-25% more performance than earlier. That means you should not have any problem while playing some high-end games in maximum settings. Lagging should not be an issue as long as you run countless apps in the background.
Camera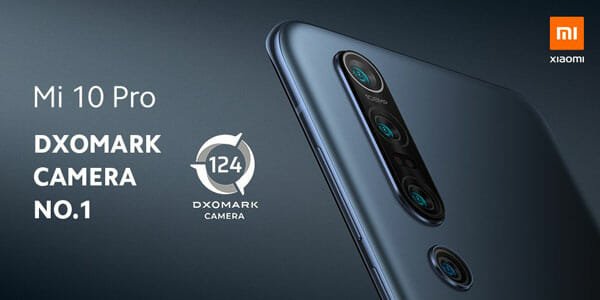 It is where you can find some differences between these two smartphones. Although the primary camera is the same on both mobiles, secondary cameras are different. Let's talk about the numbers first. Xiaomi included a 108MP f/1.7 sensor in both smartphones, and it works as the primary camera. However, the Mi 10 has 13MP f/2.4 ultrawide, 2MP f/2.4 macro, and 2MP f/2.4 depth sensors. Although the primary camera and the ultrawide lenses make sense in a way, there is no guarantee on what you can do with the 2MP macro and depth sensors.
The Pro variant has an 8MP f/2.0 telephoto lens with a 10x hybrid optical zoom function. It is useful, and people can use it for their benefits. On the other hand, it has a 12MP f/2.0 portrait lens that you can use to create beautiful photographs. Also, you can find a 20MP f/2.2 ultrawide camera on this mobile.
As mentioned earlier, both smartphones can record 8K video at 30FPS. However, the advantage of the Pro edition is that you can record 1080p video at 960FPS. That is what we do not see in every smartphone.
Regarding the selfie camera, both mobiles have a 20MP f/2.0 sensor that you can use to capture photos and record 1080p videos.
If you compare the sensors of these two mobiles, you might find the Pro edition more interesting than the other one. The Pro edition has sensible components from what people can get benefits.
Battery
Surprisingly, the Pro version has less battery capacity than the standard variant. The Mi 10 has a 4780mAh battery, but the Mi 10 Pro has a 4500mAh battery. However, if you go to charge both mobiles, you can get that done faster on Mi 10 Pro. Two reasons – less battery and better charger. Xiaomi is giving 30W charger with the standard edition but 50W charger with the Pro edition.
Price
The price is these mobiles have not disclosed in India. However, the 8/256GB of Mi 10 Pro costs around 4999 Yuan, 12/256GB costs around 5499 Yuan, and the 12/512GB costs around 5999 Yuan.
The price of Mi 10 8/128GB is 3999 Yuan, 8/256GB is 4299 Yuan, and 12/256GB is 4699 Yuan.
However, they are yet to launch these mobiles globally. You might need to wait for some time to get the exact price in your region.