Google Users, Here is a Chance to Add 2GB To Your Drive Storage [Today Only]
Good News to Google users out there, here is a chance to add 2GB additional storage to your Drive right now. That too in exchange of nothing, it is completely free and easy. All you need have is a Google account (I bet you do) and few seconds of time to complete the Security Checkup for your Google Account. To promote Safer Internet day (which is today) Google giving this offer. So hurry up, this thing only would last for today!!
If you go and open Google.com , You would see a slogan getting displayed below that search box which is a gateway to ocean of information saying, " It's #SaferInternetDay. Stay safe online with a 2-minute Security Checkup" (If you already signed in) or " It's #SaferInternetDay. Explore tips to help you stay safe online". Either which way, just select the link. Alternatively, you can use this link from here itself. Or you can see it directly in your Account security page.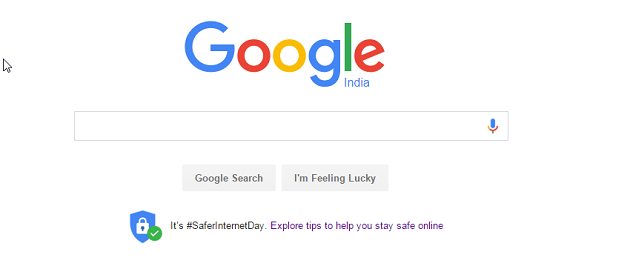 Right after you selected that link, you would be redirected to Google Security controls page. For those who don't know, Security Controls is one of the sections under Google My Account, which is a control panel for all your account activities and tools. (Related : learn more about revamped Google account settings panel here). This section is exclusively dedicated for the common questions the users would be having regarding their privacy and security and Google provides answers to all of them (check out the index page).
Under last section, "What can I do to stay safe online?", Google is providing a simple security check up which wouldn't take not more than 2 minutes to enhance the account security. Now go to the security check up tab, and select "try security checkup now". Google asks you to sign in, if you aren't already, then you can start that.
The security checkup primary contains sections regarding your security which would include –
1. Recovery Information – Useful if your account accidentally got locked or your forgot your username or password. Under this section, you need to provide your mobile number and alternative email as recovery backups which can be used by Google to authenticate you.
Enter the details, press "Done" button to move forward.
2. Checking your recent Security Events – This section contains information regarding recent events that involve altering vital information regarding your account – such as changing your name/ account password or adding a recovery mail. Google will display locations and time frames where necessary, check those and Select "Looks Good" if you find them appropriate. If you think something has been compromised, you can select "something looks wrong" to examine.
3. Checking your connected devices – In this section Google will display the devices you use to login in to the account may be laptop or mobile device. If you recognize those, select "looks good". If not, you can select "something looks wrong" to find out whether someone else is trying to access your information
4. Checking your account permissions – In this section You can see the external apps/websites that connected to your account such as to access your account information or contacts. The good thing here is you can view authorized date, and what information a particular app is accessing from your account, and you can also revoke it right then and there if you don't want to. If you find everything okay, click "Done".
That's it. Once you are done, you would see something like this-
There you go. you can also open your Google Drive account to check whether the additional storage has been added to your account or not.
Mind you, The would work only for today.
Wish you a happy Safer internet Day and Praise Google.