Want to Learn or Teach Something with Your Mobile? Here are the Apps You Need
There are many educational institutions, where iPad is being used by teachers and other stuffs. If you have an iPad or iPhone and you want to get some education related apps to learn something to teach something to your kid, you can find this article quite useful since this article has some of the best educational apps for iOS aka iPhone and iPad.
Best Educational Apps for iOS
Not only just A, B, C, D, but also these apps will let you learn more advanced things with your mobile.
1] XtraMath
XtraMath looks pretty old-school, but it does the job pretty well. This app will help your kid learn about addition, subtraction, multiplication, division, and so on. The best thing is it has multiplication table, which is very important when your kid is learning multiplication and division. It has several levels and user can use them based on the skill he/she has. At first, it will teach you addition, then subtraction and so on. You can give your mobile or iPad to your kid and you can check the weekly report via email. That is one of the advantages of XtraMath app. XtraMath is available for any iPhone or iPad running iOS 8.0 or later version.
2] SkyView
Everything around us can be a mystery for a kid. The most interesting yet confusing thing is "space". If you are a professional or you often read about these things, you might point out a star in the sky and say facts about that star. However, your kid might not know about all those things and that is the reason, why you should increase your interest with this app called SkyView. This app helps you identify a star and says facts about that within moments. You just need to focus on a star or satellite. The best thing about this app is you do not need any internet connection. Therefore, you can go to anywhere with your mobile and still you would be able to recognize the star above you. Regarding compatibility, you can download it on iPhone and iPad but you should have iOS 8.0 or later version. Also it has a free version and paid version, which costs $1.99 only. Download: Free | Paid
3] Duolingo
If you want to learn a language for work or any purpose, but you do not have a tutor around you, you should head over to the app store and download Duolingo. Duolingo is one of the best apps that helps you learn a new language by spending minimum time. Obviously, this is not possible to learn a language in one day but it takes minimum time to teach you. However, you need to talk in that language to be fluent. This app offers almost 30 languages including Spanish, French, German, Italian, Chinese, Japanese, Korean, Portuguese, Russian, English and so on. That means you can choose any language and learn anything else mentioned in the list. The user interface is awesome and you should not get any problem using it for a long time. This particular app is available for iOS 10.0 or later version.
4] Lumosity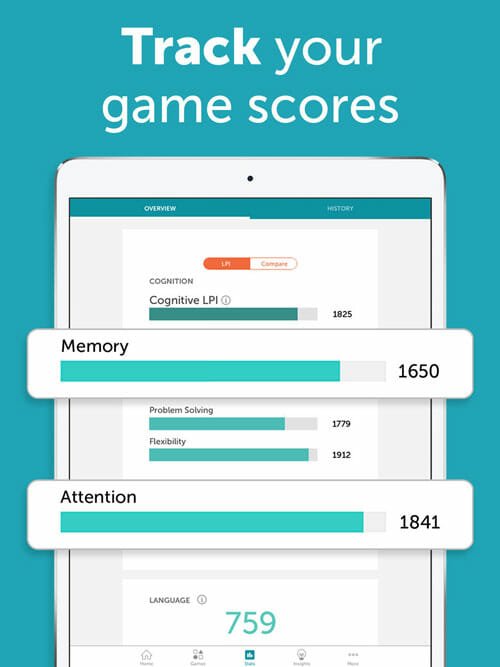 Practice makes a man perfect. It doesn't matter what you want to learn yourself or teach to your kid, you have to do it everyday. Lumosity is such as app that allows you to learn different things by playing games. As kids love to play games, it would be easy for you to retain the interest of your kid into learning important things. The user interface looks childish but it is okay since it is intended for kids only. You can find puzzle games, memory games, problem solving games, match games, language games and so on. Also, after a game is over, you will get detailed report so that you can know more about your kid's learning progress. If you want to install this game, make sure you have iOS 9.0 or later version.
5] Udemy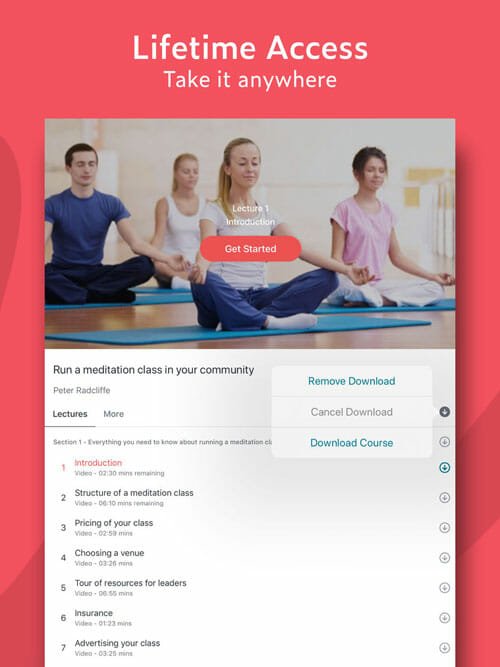 Let's assume that you want to learn digital marketing or graphics designing or sharpen your programming skill. It doesn't matter what you want to learn, you can certainly find a course on Udemy website. In case, you do not like to use the website, you head over to the Udemy app, which will let you watch videos, read script and so on. You do not have to open a laptop and you can keep watching the video everywhere on your mobile or iPad. The user interface of Udemy app is pretty good and you should not get any problem using it on your small screen iPhone. Just make sure you have iOS 10.0 or later version as it is available for iPhone as well as iPad.
6] Yousician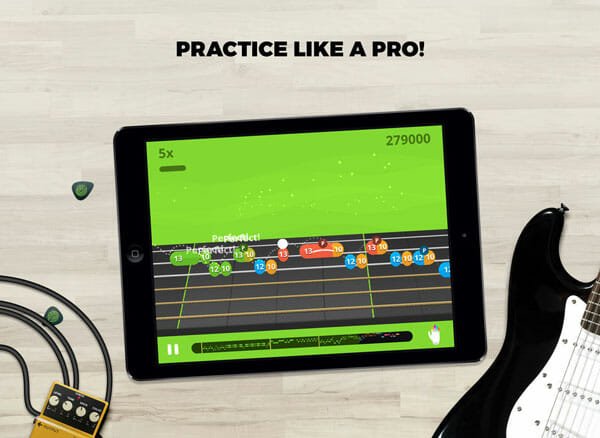 Apart from teaching match, science, history, you should teach your kid some artistic thing such as painting, music and so on. If you want to do so but you cannot find a good app, you should stop searching and install Yousician, which is a free and available for iPhone as well as iPad. This app helps you learn guitar, piano etc. From basic to advanced, it offers every kid of tutorials with realistic instruments so that you can learn yourself or teach to your kid. According to the app developers, it offers more than 1500 exercises with videos, and other tutorials. Regarding availability, you should have iOS 9.0 or later version.
These are some of the best apps in this category. If you are using anything else and you are getting good help, do let us know.