Firefox 4 Beta 11 Lets You Opt Out of Ad Tracking
Some weeks earlier we reported that a new build of Firefox 4 is in the works which would increase performance speed and support better hardware accelerated graphic. The wait is finally over, since the Mozilla team has released Firefox 4 Beta 11 which consists of some important features.
The recent release of Firefox 4 beta is basically a bug fixing release with a major feature being added – the option to opt out of interest based advertisements .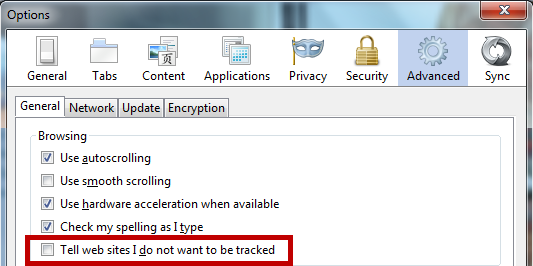 Tell Websites I Do not want to be tracked – Opt Out Of Ads In Firefox
This newer feature in Firefox 4 Beta 11 lets users opt out of internet advertising. When you have checked the option under Options > Advanced, you will notify all internet ad servers that you want to opt out of targetted advertisements. Hence, the ad servers wont collect visitor information from your browser's cookie file that are used to serve interest based ads, while you are surfing a particular website.
When you have activated the "Do not track" option under Firefox options panel, your browser will return a "Do not Track" header which would signal websites that the user wishes to opt out of interest based ads. As a webmaster, you do not have to modify your website because the advertisers are responsible for adhering to the changes with "Do not track".
Hence, when you're browsing a website with the "Do not track" feature on, advertisers would have to serve "regular" ads despite serving highly targeted interest based ads which you might have interest in.
There are other significant changes e.g the target URL being now integrated directly into the Address bar, the menu option being integrated under a sleek drop down menu at the top, the tab bar moved to the top of the page and so on.
Another feature which was already incorporated in Firefox 4 is the ability to set up Firefox Sync. While there are a couple of browser extensions which allowed Firefox sync, I think the default integration makes more sense nowadays.
In Mozilla's own words:
We believe it is crucial to put users in control of their online experience. We are seeking ways to give users better insight and control into the ways their personal information is collected, used, stored and shared.
Learn more about Firefox's Do not track at this Mozilla Wiki page.
Related: Open the hidden tabs in Firefox 4 Beta