How to Export and Import Health Data in iOS 9
It was iOS 8 when Apple introduced to the brand new app, which can help you to cancel your next doctor's visit. This is called Health app, which collects all the information about your health either manually or by a third party app. This in-built application of Apple for iOS 8+ is truly awesome, which is in iOS 9 as well.
What is Health app in iOS 8+?
This is one of the best inclusions by Apple. You can collect various types of information like weight, heart rate, blood pressure, steps, sleep analysis, blood cholesterol, hormones, proteins and many more. Generally, we go to the doctor for routine checkup, which helps us to live without any illness. Doctors just do some tests, compare that with previous results and make sure whether you have any problem or not. However, the Health app of iOS 8+ does the same thing. Although, the workflow is quite different and obviously, it doesn't do any major test, yet, you can get reports manually.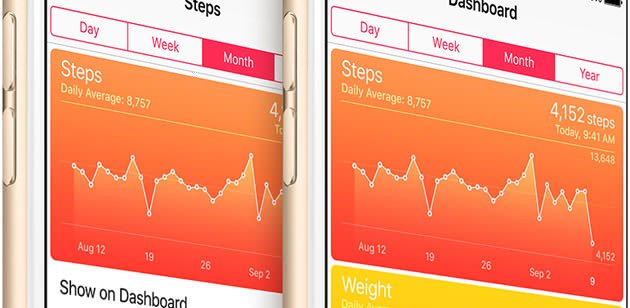 There are two ways to upload data to this Health app. You can enter data manually. Or, you can use various third party health related apps to collect the data for you. Apple's Health app has some recommendations for you.
However, suppose, you have more than one iOS device and you can use the same Health data on both of the devices simultaneously. At such moment, you have only one option that will let you do so. You can just export the data from one device and import that to another device so that you can use your data on both. Instead of uploading your health data manually on all iOS devices, you can simply use the Export & Import option to get things done.
This is possible to export and import data without using any other third party app. The Health app itself has the option to do so.
How to export data from Health app?
This is quite easy and not much time consuming. At first, open your Health app on iOS 9 device. Following that, click on Health Data button and tap on All that is positioned at the top of your screen.
Now, you can get a Share button on your top right corner. This is actually an Export button. Just tap on this and select Export from the pop-up menu.
After that, your default mail app will be opened, which can be used to export your Heal app data. Just send an email to yourself with your health data.
How to import data to Health app?
This is another easy task and the steps are quite simple to execute. At first, find the email related to your Health app data. Now, download the attachment, which is actually your health data. Following that, tap and hold on it to find Open in Health Importer. Then, you can choose what to import and what not to.
At last, tap on Done button. Now, your health app data will be imported automatically to your new iOS device.
Final Word
Instead of entering all the data manually on multiple iOS devices, this is far better to use the Export and Import features to get things done. As it doesn't take a long time, you do not have to waste your valuable time.