iPhone 7 vs iPhone 7 Plus: Specifications, Features and Price
Apple has finally launched two new iPhones called iPhone 7 and iPhone 7 Plus. Although, they have not made massive changes, some inclusions have done these iPhones probably the best as of now. Although few people are not happy with these two smartphones as they haven't received what they wanted to see, yet, most of the people are quite glad that Apple has launched two new iOS devices at once. If you are looking for a new iPhone or trying to upgrade your existing iPhone, do check out the specifications of iPhone 7 and iPhone 7 Plus and decide whether you should buy the first one or the second one.
iPhone 7 vs. iPhone 7 Plus: Specifications, Features, and Price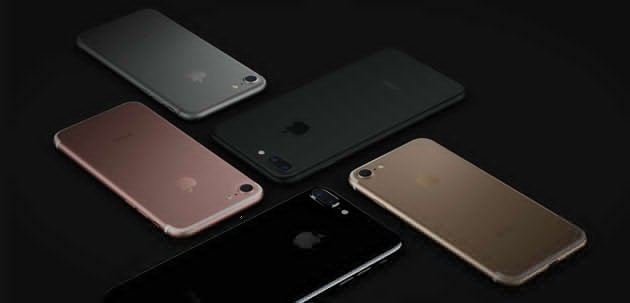 Similarities:
Before taking a look at the differences, do check out what are the similar things in these two iPhones. The look of these mobiles is same. Also, this is needless to mention that Apple has given a new design to their latest iPhones. You can find various color combinations in these two phones. However, the overall designing of these two iPhones is almost same. Although the dimensions and displays are different, you will get an Ion-strengthened glass, oleophobic coating, wide color gamut display, 3D touch and display zoom. One of the best things is these two iPhones are water resistant and dust proof.
Talking about the chipset, you will CPU and chipset, you will get 2.23GHz quad-core processor with Apple A10 Fusion chipset. Regarding performance, there is no doubt that it will outrank all the others.
Earlier, Apple has 16GB variant. However, with iPhone 7 and 7 Plus, Apple has killed that option. Therefore, you will get 32GB internal storage. Apart from that, there are 128GB as well as 256GB of internal storage. As usual, you cannot find any microSD card slot in iPhone.
Although, both of the iPhones are having 12MP rear camera, there are a lot of differences. However, the front cameras are same since you are getting a 7MP front facing the camera with F/2.2, HDR, panorama, etc. Apart from that, you would be able to record video in 1080p at 30FPS and 720p at 240FPS.
Other features such as stereo speakers, fingerprint sensor, Wi-Fi, Bluetooth, A-GPS, etc. are same in both of the devices. The notable thing is Apple has removed 3.5mm headphone jack since they have launched wireless headphone at the event.
Differences:
There are several significant differences in these two devices. Starting with the back panel, you will get a little bit of difference when you compare the camera section of these two phones. The look of the back panel is almost same, but it has a slight difference. Talking about the size, the dimension of iPhone is 138.3 x 67.1 x 7.1 mm and iPhone 7 Plus is 158.2 x 77.9 x 7.3 mm. Obviously, there is a difference between weights. iPhone 7 weighs 138g whereas iPhone 7 Plus weighs 188g.
Alike iPhone 6S and 6S Plus, there is a difference between screen sizes. You will get 4.7-inch display on iPhone 7, but 5.5-inch display is included in iPhone 7 Plus. The resolution of iPhone 7s is 750 x 1334 pixel and the screen resolution of iPhone 7 Plus is 1080 x 1920 pixel.
Talking about the camera, you will get 12MP rear camera in both of the iPhones, but the picture quality of the iPhone 7 Plus would be far better than the iPhone 7 since it comes with a dual lens with F/1.8 and F/2.8. On the other hand, it has optical zoom and some other additional features.
Although, the internal storages are same on both iPhones iPhone 7 has 2GB of RAM and iPhone 7 Plus has 3GB of RAM. On the other hand, the battery is not mentioned, but there should be a difference for sure.
This is needless to mention that the prices are different as well. iPhone 7 is priced at $649 whereas iPhone 7 Plus is priced at $729.
So, what do you think about these two new iPhones? Will be upgrading or use your existing iPhone?