ScreenToGIF – Fastest Way to Create GIF File in Windows
Graphic Interchange Format or GIF is one of the most popular formats for making funny images or creating a small yet effective how-to guide for blog. If you are a writer and you write about how-to guide on Windows, software, Android, computer tips and tricks, you might have already created tons of GIF image to let your readers know how something works.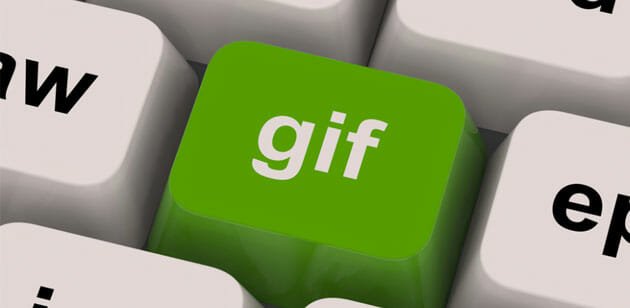 For example, there are several times when I have created GIF image to let my readers know how to open recently opened files from Taskbar.
There are numerous tools to create GIF image. In fact, there are two way to create GIF image.
First, you can record a video and then use any video editor such as Camtasia Studio to create GIF image.
Second, you can use a standalone GIF image creator.
If you want to follow the second solution, there is a tool for you. You know that Windows users have tons of free software that can be downloaded from various resources. Although, Windows 8 and later versions come with dedicated Windows app store, but still Windows 8 and later version users are able to use third party apps. There is no such restriction like locked iOS devices.
However, ScreenToGIF is a popular and free Windows software that can help you to create GIF image within moments. This is a standalone GIF image-maker, which will available for Windows 7 and later versions.
Read Also: How to Create GIF Image from YouTube video
User Interface and Features of ScreenToGIF
The visual design is really awesome and totally clutter-free. All the features are well organized into different sections. You will get a set of options before and after creating a GIF image. That simply implies ScreenToGIF has tons of features.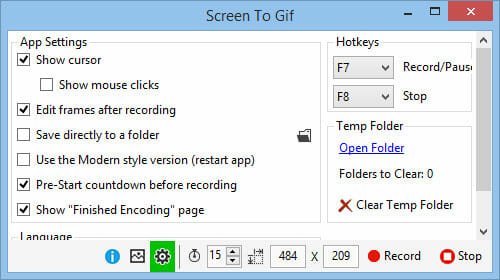 Apart from recording GIF image using ScreenToGIF, you can also edit it as per your wish. For example, if you want to add an arrow, you can do so. On the other hand, this is also possible to add freehand drawing, custom texts, frame etc.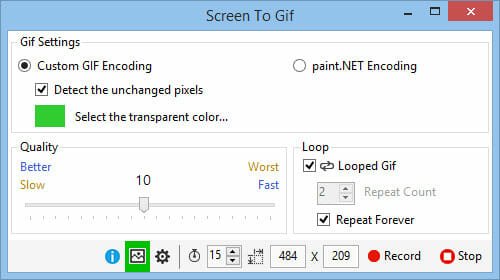 Although, users can select the aspect ratio before starting recording, this is also possible to change that after recording. That means you can crop and resize your recorded video before turning it into a GIF image.
How to create and edit GIF image using ScreenToGIF?
At first, download ScreenToGIF, the open source app to create GIF image. You do not have to install this tool since this is portable software. That means, simply double click on the executable file to open the app. after opening it, you will get a window as follows;
If the resolution is perfect, then just hit the Record button. But, if the resolution needs to be changed, you can resize it either by entering the correct resolution in corresponding box or by dragging the window.
The Stop button does what it says – that means you can stop recording.
After recording your GIF image, you will get a window that looks something like the following picture;
From this window, you can edit your video according to your requirements. You can add frame, text, delete frame, and add free-hand drawing and more other elements. After doing all the edits, just click on the Done button and save it in your PC.
That's all! Now, you can do anything with this GIF image.
Hope this little tool will help you a lot.