24me – Best Calendar and To-Do List Manager for Android and iOS
Having a wide range of tasks is good to shell out your entire day but you should love your job. Conversely, you must need to remember each of the tasks. The majority of people face a problem if he/she provides extensive works.
Generally, people forget many of their important tasks frequently. There are actually very less people, who are able to remember all tasks.
Sometime, we face a huge trouble for forgetting something, which is required to be done. As an illustration, suppose, you make payment for the bill the of the internet connection. But, you've forgotten that. At such moment, you'll certainly face problems due to this. Nevertheless, when you have an Android or iOS mobile, it's easy to remember all of the tasks you want to do.
24me is definately an excellent free software application that can be found for Android and iOS. 24me is not really "yet another" calendar app or to-do list management application. This is a lot more than only an application. 24me can be your personal digital assistant that may help you to make note of everything at perfect time. Through the help of 24me, you'll be able to remember all kind of tasks. This really is much better than Google Keep and Google Calendar or native Android or iOS calendar.
Availability and Price
24me has been intended for two major platforms. You may get it on Android together with iOS. Both versions have same features. Therefore, you can get same experience on both of them. On the other hand, 24me is a free software.
But, before installation, just be sure that you have Android 4.0 and iOS 6.0. Although, 24me isn't optimized for iPhone 6/6+ or Android Lollipop, however, you can surely use it on them.
User Interface and Features
First thing first. Not having question, 24me features a great visual design. Despite of being a free app, 24me comes up with an uncluttered UI that is certainly optimized for iPhone 5. This is the consolidation of Google Keep/Evernote and Google Calendar or another alternative calendar app.
One Account. All of 24meSince this app is available for two different platforms, this is obvious that you need an account for getting synchronized. You will find three different options to make your free account, that is constitutive to begin with. You can use your Facebook account, Google account or create a native 24me account with proper email ID and other details. If you wish to get all the data from Android or iOS or vice versa, you need to simply logon using same credential.
Custom Calendar
24me app includes a great calendar that assists users setting tasks, appointments, meetings or anything else faster and better way. If you've ever used any calendar app, it would be simpler for you to comprehend the workflow of this app. Even if, you can set tasks as per the time in the list management interface, you can also do the same from a calendar UI.
Reminder
This is the second most important feature of 24me. B making use of this feature, you can easily remember all tasks. All you need to do is set up the reminder at proper time. This is as simple as said. However, you can setup different types of reminder. Most important feature of Reminder is mentioned below;
Location based Reminder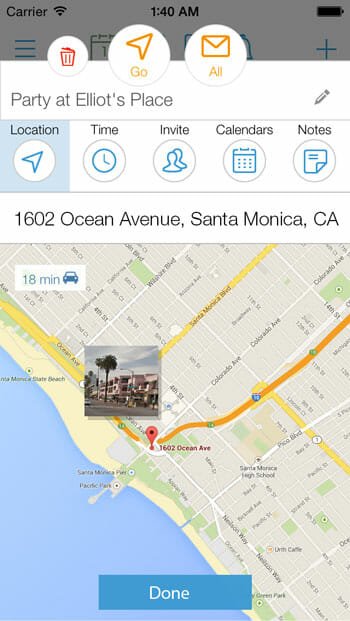 This is great for them, who travel frequently. For example, you want to buy some snacks or any other food for your family, when you will be in the market. At such moment, you can easily setup a location-based reminder that will notify you at the proper place.
Other features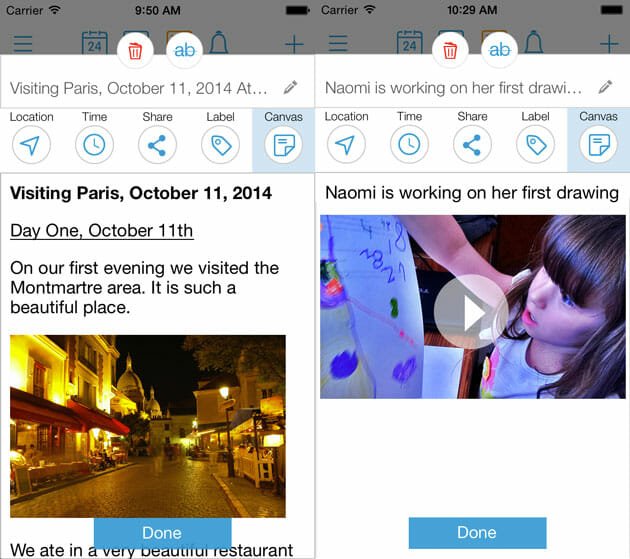 24me comes with more other great features. For example, you can easily add notes, labels and more others so that you can recognize the tasks properly. The most important thing is you can create list of tasks. After completing a task, just swipe for right to left or left to right.
Bottom Line
Considering all the features, you will love it very much. It has all the things what someone needs. If you have previously used any calendar app, you might have got some same features but 24me has lot of more features than them.