How to Add More Folders in This PC in Windows 8 and 8.1
Microsoft has changed numerous things in Windows 8 as well as Windows 8.1. In the initial days, there was a My Computer. After that, it became Computer and now it is This PC. If you are a Windows 8 or Windows 8.1 users, I am sure that you are familiar with This PC that will let you do whatever My Computer did.
This PC shows all your partitions, Removable Storage and some library folders (only in Windows 8.1). Actually, these folders and all other sections are pretty good and helpful to get anything quickly what you wish. But, what if you want to remove those Library folders and want to add your own favourite folder or shortcuts in the same place?
If you wish to add your own folders and other app shortcuts in My Computer or This PC, here are two different solutions. By making use of any one of these following workaround, you can easily add any type of folder in This PC within moments.
First Solution
This is great and you do not have to install any third party software. You can do this using a command. Therefore, at first, open your command prompt by pressing Win + R and enter %appdata%. Then navigate to the following area;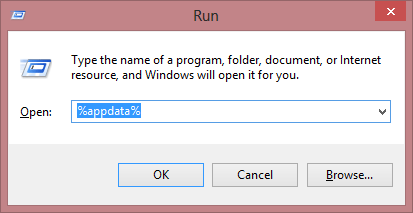 Microsoft >> Windows >> Network Shortcuts
Alternatively, you can navigate to the following place;
Username >> Appdata >> Roaming >> Microsoft >> Windows >> Network Shortcuts
Note: By default, Appdata folder in hidden.
Anyway, now you can add any folder or app shortcut inside Network Shortcuts folder.
Second Solution
If you think that this aforementioned process is much time consuming, here is the faster method. There is a software called This PC Tweaker. It is a free software available for Windows 7, 8 and 8.1. The most exciting thing is it is portable.
At first, download and run this app on your PC. You will get a window something like the following picture;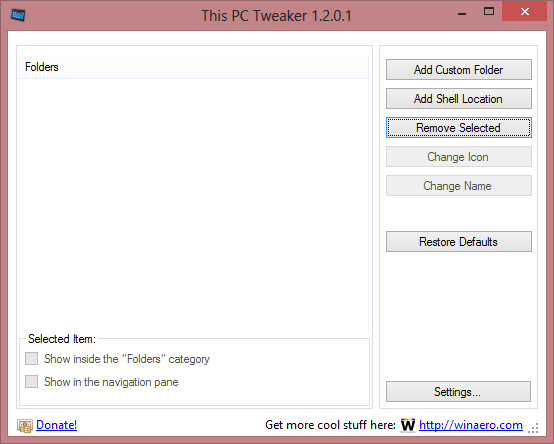 The interface looks uncluttered. On the other hand, This PC Tweaker is a very easy to use application. To add any folder in this PC, just click on Add Custom Folder and select that. You can also rename it according to your wish.
In Windows 8.1, you can remove library folders by making use of This PC Tweaker. To remove any library folder or any other folder, just select that and hit the Remove Selected button.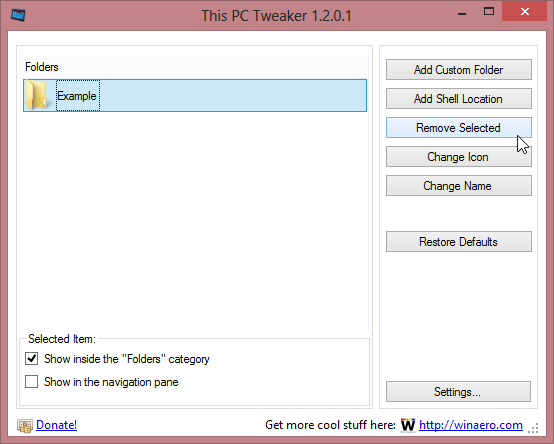 It app can also add some other control panel features in This PC. You can add Action Center, All Tasks, Font Settings, Games, File History and all the other options in the same place. To add any control panel feature, click the Add Shell Location and select what you want to add.
If you think that, you have messed up with this tool, simply select Restore Defaults button. It will revert all the changes within seconds.
Hope this tiny software would be helpful for you to customize This PC or My Computer of your Windows. Don't forget to share your view with us.