Should You Upgrade To A Professional Edition Of Windows 8.1?
Windows 8 have been a major transformation in Microsoft's history of Operating System business. Microsoft completely overhauled the look and feel of Windows with Windows 8, making it a more touch friendly and a flat Operating system following the look of their mobile operating system Windows Phone. Doesn't matter you like it or not, people still work on it and will continue to do so. And if you are one of those who have a PC running Windows 8.1,(upgraded from existing Windows or purchased a new one) chances are that you are using the very basic version of Windows 8.1.
Unlike Windows 7, Microsoft has not named the basic version of Windows 8 as "Basic", but simply Windows 8. And the more premium versions are named as Professional and Enterprise. But many of you do not know of that right? So what advantage does these other versions of Windows 8.1 offer? What will I get if I upgrade my Windows to any of these versions? Or do I even need to upgrade to any these versions?
Some of these questions might be bothering you as of now. And just to answer these, we bring you the features and extras that you will get if you upgrade to Windows 8.1 Professional edition. Or simply Windows 8 Pro. And then you can decide for your own if you really need those features or not. So lets get started:
BitLocker Drive Encryption
BitLocker drive Encryption by Microsoft is only available for Windows 8.1 Professional and Enterprise users. This feature enables the users to encrypt their drives that help to save data theft from the drives. You will need a password to unlock/decrypt the drive in order to access the data.  What this feature basically do is save your data, in cases like stolen hard disk or any other theft in which anyone may want to steal data directly from the hard disk. Encrypting the data will give them random unreadable data unless it is decrypted using the appropriate key.
Group Policy Editor
Group policy editor is very useful for system administrators who want to apply system wide changes and want to tweak the settings of the operating system. This option allows system administrators to access and apply settings that are not available in general, in Windows 8.1 settings. Example of this may be restricting use of external storage media on the system, or disable the lock screen of Windows 8.1 to directly go to the sign in screen.
If you do not have a Group policy editor in your version of Windows you can still change some of these settings, by using some registry hacks. But there are still some settings that even registry hacks cannot change. So if you are system administrator on a large network, or simply fond of tweaking your operating system you will need a Group Policy editor in your version of Windows 8.1. And it only comes in Windows 8.1 Professional or Enterprise editions.
Remote Desktop Hosting
Do not confuse with Remote Desktop Sharing that is available in all versions on windows. Even in basic Windows 8.1. Remote Desktop Hosting enables your PC to be a remote host and be controlled over the internet and accept incoming connections. This is different from Remote Desktop sharing.
While there are other softwares that can provide the same functionality that Remote Desktop Hosting does. Like TeamViewer and Log Me In. These two software not only provide the same functionality as the windows built in remote Desktop Hosting, but are also less hassle to use. Remote Desktop Hosting requires port forwarding, while these software just needs your user account logged in and you are good to go.
Read: How to setup remote desktop connection
Windows Domain Joining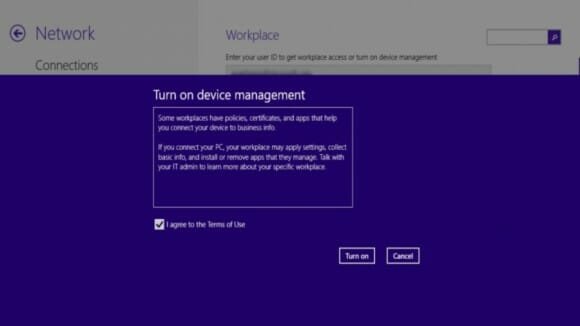 Windows domain joining is also a feature that you would want if you are in an organisation.  Your system administrator would want you to log in through the system domain so that he can monitor your activity within the organisation network.
If you are working in an organisation or institution, and have a PC or laptop provided by your organisation or institute, chances are that you are connected to a domain. These are meant to monitor you and also perform a variety of tasks that the system administrator have access to.
Hyper-V
Starting Windows 8, Windows versions have a built in virtualization engine known as Hyper-V which offers the same functionality as VirtualBox do. So in Windows 8.1 you can do everything that VirtualBox can do. But for that you will have to be using a professional edition Windows .
With Hyper-V you can install other operating systems within that virtual environment just like in VirtualBox, but now the advantage is that you do not need a third party software for that. Everything you need now is built into the operating system itself. There is also a graphical tool that helps manage all the tasks of Hyper-V, known as Hyper-V Manager. From here you can manage your virtual machines and operating systems installed on them.
This feature is not installed by default. So will have to install them manually by going to Turn Windows Features On or Off in the control panel.
Boot from Virtual Hard Disk
With Windows 8.1 Pro you can boot from a virtual hard drive file. You can install another instance of operating system on a VHD on your hard drive, then add this file to the boot menu and boot directly to this VHD. Without the hassle of messing up with the original Operating system, you can enjoy a new operating sytem on the same drive with this feature. This can be helpful for those who like to test out new operating systems.
Note that creating and managing VHDs is available in all versions of Windows but booting from them is only available in professional editions, as in Windows 8.1 Pro.
Windows Media Center
Pay an extra $9.99
Windows Media Center isn't part of the Professional edition of Windows. If you're using a Professional edition of Windows, you'll have to pay an extra $9.99 for it via the "Add features to Windows" dialog.
The $9.99 cost is inconvenient but not a big deal. What is a big deal is that, for some reason, you can't just pay $9.99 to get Windows Media Center on the basic edition of Windows 8.1 or Windows 8. Instead, you'll have to upgrade to the Professional edition of Windows and then pay for Media Center on top of that — that's a total of $139.99 just to get Windows Media Center. In spite of the price, Windows Media Center hasn't been updated at all since Windows 7, where is was free with Windows 7 Home Premium.
Other media center programs — like Plex — can be used for free. If you love Media Center, you may want to stick with Windows 7 rather than pay the high cost.
Read: Setup Internet/Online TV on Windows Media Center
That were the list of features that you will see if you upgrade your Windows from Windows 8/8.1/7 to Windows 8.1 Pro. The enterprise edition have a lot more than this, but that does not fall under the scope of this article. And also you will need a volume licscence for that from Microsoft. So tell us what you think, whether you will still upgrade to a pro version or stick with the basic version. Sound off in the comments below.