Failed to Sign into Your PC? Try These Bootable Antivirus for Windows 10
You might have heard about antivirus that you can use after booting your computer. However, let's assume that you haven't installed any antivirus and your computer is under attack. Or, let's assume that you are not able to sign into your computer due to some malicious activities. At such moments, you can use these bootable antiviruses those are compatible with Windows 10/8/7. Although most of them are not free, you should consider them if you are in real trouble.
Best Bootable Antivirus for Windows 10
As mentioned earlier, this kind of antivirus is quite different than others. You need to use them when you can log into your computer. Therefore, get started with these tools.
Kaspersky Rescue Disk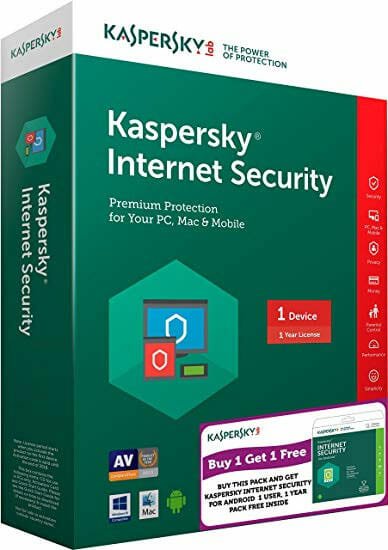 Kaspersky doesn't need an introduction when it you are looking for the best antivirus for Windows. It doesn't matter whether you have Windows 7 or Windows 10, you can certainly use this antivirus to get rid of any virus related problem. Obviously, the Kaspersky Rescue Disk is different than the regular antivirus, and you need to install it separately. The best thing about this tool is you can scan a specific folder or the whole computer for a special kind of virus. Another important thing is you can find graphical interface so that you can use it without having any knowledge about bootable antivirus. On the other hand, you can also get text-only user interface in case you know how to use such tools. This tool comes with a paid version with more features, and it costs around $40.
Bitdefender Rescue CD
Bitdefender is another great antivirus which comes with ransomware protection, and that is one of the advantages of this security shield. The second advantage of this tool is you can find a complete desktop-like user interface so that you can use it without any problem to fix your PC and remove all the virus, trojan, worms, ransomware and so on. On the other hand, you can find more than one scan options so that you can scan your computer completely or specific files. The drawback of this bootable antivirus is it is quite slower as compared to other tools. Also, you need to have a good download speed since the file size is almost 800 MB. Check out this link to know how to create a Bitdefender Rescue CD.
Comodo Rescue Disk
If you make the top three antivirus list, you can certainly find Comodo. Just like the regular Comodo antivirus, you can use the Comodo Rescue Disk to get rid of all the virus, ransomware, trojan, and adware. This is quite easy but a bit time consuming to get started with this tool. The good thing is you can scan your whole system within moments and the scan-engine works pretty fast. However, the problem is you need to spend a quite a bit of time to find the option to scan a specific folder or file. Like other bootable antivirus tools, you can get two options to choose between the graphical user interface and text-only user interface. Another important thing to note is you can download Comodo Rescue Disk or CRD for free.
Avira AntiVir Rescue System
Everyone knows that Avira is a pretty good antivirus and you can find the same quality in the bootable antivirus system as well. The bootable version of Avira is known as Avira AntiVir Rescue System, and you can download it for free for Windows computer. You need to have at least 512 MB of RAM and 800 x 600 pixel of resolution. Like all the other tools as mentioned above, you can find two options before getting into the actual user interface. Being said that, you can use either graphical UI or text-only UI. As usual, the text-only UI is a bit difficult to use whereas you can use the graphical version without any problem. This is very easy to scan the whole computer or a particular partition with the help of this tool. However, you might encounter problems while trying to scan a particular folder or file. Before opting for this tool, you should know that you need a good internet connection since the file size is bit high.
Panda Cloud Cleaner Rescue ISO
The Cloud Panda is a popular security shield for Windows computer. However, if you want to use the bootable version of this antivirus, you can head over to this page to download Panda Cloud Cleaner Rescue ISO. Although it has a graphical user interface, you might need to spend some time to be familiar with this tool. Apart from that, there is almost no problem. For example, this is very easy to scan your folders, files, partition, or the whole computer. The only drawback is you cannot use it with other Windows versions like Windows 7 or Windows 8.1. Another problem with this tool is you may not be able to use it if the virus is blocking you from turning on your computer. It doesn't have the option to bypass that. The scan-engine is pretty fast, and you do not have to spend a lot of time to scan the whole computer even if you have a 5 TB of hard disk.
That's all! These are some of the best bootable antivirus software for Windows 10. Hope they would help you fix your problem with ease.