Best Smart Light Bulbs For Your Home
Days are gone when you need to get up from your bed to switch off the light before sleeping. Unless you used a lamp of your table, it was very irritating for an individual to get back and switch off the light. Also, many people suffer from numerous kinds of headaches and eye strain due to harsh lighting. That is where smart bulbs come in. A smart bulb can help you in different ways. You can change the color scheme, turn it off or on from anywhere in the world, and so on. If you are looking for a smart bulb, but you do not know where to start searching, you should check out this list. Here are some of the best smart light bulbs that you can use in your home as well as office.
Best Smart Light Bulbs For Your Home
1] Philips A19 – $47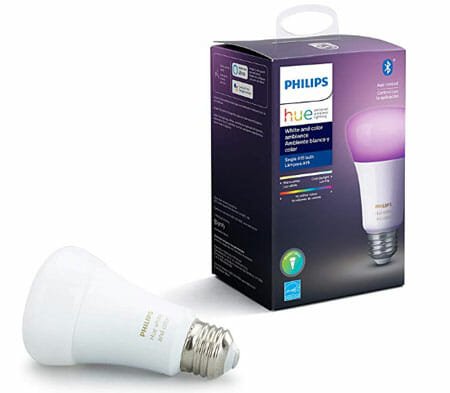 Everyone has heard of Philips while purchasing a light bulb. The same company has produced A19, which is a smart bulb for your room. You can select any color for your room with the help of the Hue Bluetooth app. According to the official statement, you can set almost 16 million colors from your mobile. No matter whether you need a warm or cool environment, you can use your bulb to do the job for you. The best thing is that you can find Amazon Alexa and Google Assistant support. That means you can control everything (including switching it on or off) with the help of voice command. Check the deal
2] SAUDIO LED RGB Color Changing Bulbs – $40
It is yet another trendy smart bulb that you can use in your home or office room. You do not need to have any hub to install this bulb. Just connect it via Wi-Fi, and you are good to go. Like some other smart bulbs, you can use it with Siri, Alexa, Google Assistant, IFTTT, etc. so that you do not need to use your hands to get the job done. It has RGB support, which means you can set any color for this light, and it will work without any problem. It is a 7-watt bulb, which requires 110 volts of electric supply. Regarding the connectivity, you should have a 2.4 GHz Wi-Fi connection in your home. Check the deal
3] C by GE A19 C – $25
If you do not need RGB setup in your bulb and you are looking for a white bulb for your bedroom or so, you can check out this smart bulb. C by GE A19 C is a single-color smart bulb that works with Alexa to give it a voice command. It doesn't require a hub in your home to install it. Talking about the light, you can get warm in the night and calm in the morning from this bulb. As usual, it is possible to manage this bulb using the mobile app. Check the deal
4] LIFX 1100-Lumen – $48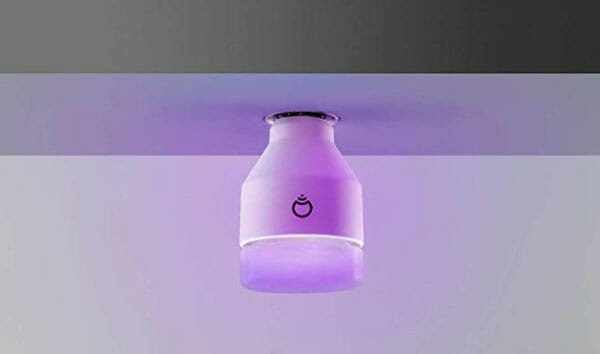 This 11-watt LED bulb can make your room very bright, and that is why it is recommended to have a comparatively big room for this installation. Like any other smart bulb, you can manage everything with the help of a mobile app and get your job done wirelessly. On the other hand, it is compatible with Alexa, Apple HomeKit, Google Assistant, etc., so that voice commands work for you. You should be able to schedule your light, set various moods, etc. The best thing about this bulb is that you do not need any hub to install it in your room. Also, you may not have to spend much time to set it up. Check the deal
5] Sengled Smart Wi-Fi LED Multicolor – $25
This smart bulb works via a 2.4GHz Wi-Fi network that you can access from your Android as well as iOS mobile. No matter which mobile you use, you should learn some voice commands so that you can do the job hands-free. It supports almost all the smart home assistants, including Alexa, Google Assistant, etc.  As it is a multicolor bulb, you can set any color for your room. It is a 9-watt bulb, but it produced bright light because of being an LED. Check the deal
6] Wixann 9W Smart Wi-Fi Light Bulb – $28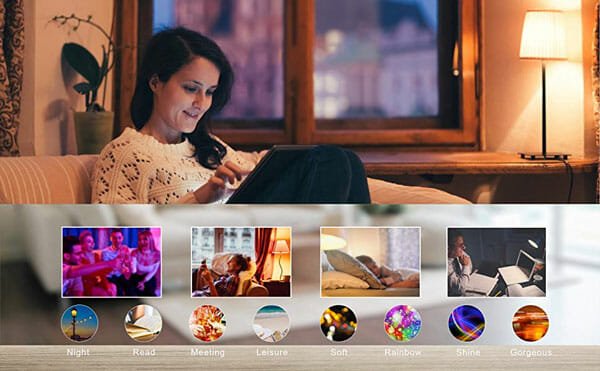 If you need cheap yet good quality, you should check out this company and its smart bulbs. You can get three smart bulbs for $28 and they are 9-watt bulbs. You can RGB support so that you can change the color of the light whenever you want. Also, you get Amazon Alexa and Google Home Assistant so that you can control it using voice command. The light depth is not very harsh and that's why you can use it while reading or working on a computer. It has several modes and you can control them from the mobile app. Check the deal
7] Eufy Lumos Smart Bulb 2.0 – $51
The first version of Eufy Lumos Smart Bulb was dull because of not having third-party app support. However, the newer edition comes with all the essential functionalities that you want to get in a smart bulb. Although it is quite expensive being a single-color smart bulb, it does the job pretty well. As per the statement, this 9-watt LED bulb is equivalent to a 60-watt bulb. On the other hand, you do not require any hub to use it in your room. All you need is a Wi-Fi connection so that you can connect to your phone and manage it accordingly. Check the deal
Before purchasing any smart bulb, do read some user reviews so that you can know the original pros and cons.