BlackBerry Priv Goes On Sale Today – Should You Buy One?
BlackBerry – a mobile which was there in the pockets of business leaders, politicians, celebrities for a long time. With it's physical keyboard, easy-to-use-interface and security standards, that company gained popularity among the people. BBM, a messenger which made people closer in those days, people used to ask for PIN number of a person to get connected with as we send a friend request on Facebook today, if you recall. Afterwards, Apple and Android started to conquer the mobile phone market with wide range of mobiles and Apps, somehow, the company started to notice it's downside. But even now, there are some people in corporate sector who just love BlackBerry for what it is.
Then the company released BlackBerry OS 10. It has got all new features such as BlackBerry Hub , Email Account management, Different security levels , Android Run time environment to run Android apps etc.  Even though, the company did invent nice features and released new devices with updated OS BlackBeery 10, they couldn't attract major audience as expected. Some devices such as BlackBerry Z10 and Passport were able to make some decent sales though. But to stand up in the smartphone market where tech giants such as Apple and Samsung etc are ruling right now, the company had to take a major step – making a device which runs Android. Finally it did, and released  a device with Android Operating System inside – its called BlackBerry Priv.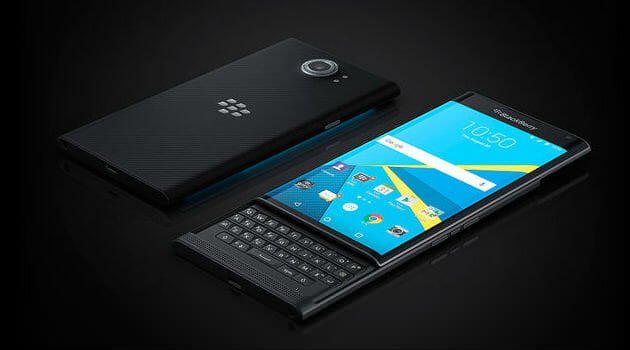 This device got immediate attention of people as the announcement once again highlighted the company they used before with their favorite operating system. Prior to the release, The company even released Stock Android Apps which will be available in the device . With all the hype and sepcs, this device really looks promising. Debating why the company took this much time to take this step won't do any good for us. So, let's ask a question that would add a value – Is this device worth a buy?
To answer that, let's take a look at what it's got –
Specifications At a Glance
This is a curved phone having sliding keyboard with 5.4 inch Quad HD display (2560 x 1440 resolution) with Corning Glass 4 protection. Priv is of 184mm length, 77.2mm breadth, 9.4mm thick and weights 192 grams in hand. It has Qualcomm 8992 with 64 bit Dual-core 1.8 GHz Cortex-A57 and Quad-core 1.44 GHz CortexA53 (Snapdragon 808 Hexa-Core, 64 bit) processor along with Adreno 418 600MHz  GPU. 3GB RAM, 32 GB expandable storage upto 2TB using MicroSD. This device runs Android Lollipop having BlackBerry customizations.Coming to camera, it has 18MP auto focus shooter with Optical Image stabilization having f2.2 aperture on the back, and 2MP fixed focus sensor capable of 720p HD video recording on front. The device got a huge 3410 mAh battery on the back, which supports fast charging. Other features include 4G, NFC, Wi-Fi a/b/g/n/ac, LED indicator, sensors include: Accelerometer, Magnetometer, Gyroscope, Time of Flight (ToF) Proximity, Ambient Light, Altimeter, Activity Monitor.
These are great high end specs.
You can read the full review here.
But wait, this is not what we were taking about. The below features makes this device unique.
The Capacitive Keyboard
BlackBerry Priv has a sliding keyboard. This is the same keyboard which was present in BlackBerry Passport. Even though it looks like a physical keyboard,it is capacitive so you actually need not to click on the keys to type. You just have to touch them to work for you. This will allow you to take a look at your screen while typing. Some nice things about this keyboard are
BlackBerry shows suggestions based on what you type guessing the next word. It will show three options to you, you can choose one using swipe up gesture. You can swipe in the left most area to chose first suggestion, center area to choose the second one, and right most to choose the third one. Pretty nice.
You can swipe down to get the list of symbols on your screen which will be useful while typing.
You can use other gestures too to select text, double tap to enter into edit mode and navigate easily among words if you made any mistake while writing. BlackBerry handles text editing smoothly.
BlackBerry Hub
This amazing feature got pulled out from BB10. As the name suggests, Hub is all in one place for your notifications, emails, BBM and social updates. You can configure your social accounts such as Facebook, Twitter,WhatsApp and LinkedIn etc and your emails in your device. You can also have email accounts in your device. So, all these things will be visible at one place – which would save you lot of time, no need to open the app. You can respond to your items in the hub itself. Neat and easy.
BlackBerry Device Search
Another feature from BB10. This let's you to search anything present on your device irrespective of the application it belongs to. You can search what you want and find results from Contacts, Calendar, BlackBerry Hub email, media files, documents etc. The search results would be isolated depending on the category they belong to and displayed to you. This would be very helpful if you want to find something in your device.
Security Features
You might have already observed that this device got no fingerprint sensor. BlackBerry Priv has it's own security measures to keep your device secure.
DTEK By BlackBerry for Android analyzes overall security of your device and gives a rating of the device along with individual rating of each security features under its control. It also shows recommendations on how to improve device security settings. You can monitor and control application access to your microphone, camera, location and personal information
Picture Password: This is exclusive phone unlock mechanism by BlackBerry. This basically shows you a picture and numbers. You can set a number at some point in the picture. To unlock the device, you have to remember this combination. You can see the demo of this on BB10 here
Other Features
BlackBerry Related
With great Android experience, you would be able to use some famous BB native apps such as Calendar, Contacts, BBM and get the benefits of those.
Launcher Settings
You can configure BlackBerry Launcher on your phone such as Previewing and setting a new wallpaper, Typing Action – which allows you to type directly on your home screen to search in your device,Enabling pop-up widgets, changing icon packs, Whether to prompt you when you are turning off an app etc.
Swipe Shortcuts
You can swipe up from home button present on your screen to get a three way shortcut from where you can navigate to that app. You can change and assign your favorite apps as desired shortcuts to visit them frequently.
Advanced Interactions
Other settings such as Flip to Mute- To make your device silent when you receive a call and place your device facedown on a flat surface; and Flip to Save power – Put the device on sleep mode when you place the device face down on a flat surface; Hold to stay awake – Keep the screen on longer when you hold your device in your hand.
Epilogue
The company claims that "Priv" stands for Privilege and privacy. This device is BlackBerry's endeavor to make their own mark in the smart phone market. Coming to performance, this device would run smoothly, even though its not completely bug free. Its unique features such as DTEK are still in primary stage now. But, there is a scope for development in the future. Overall, this is a great device and has many pros in feature section as well has specs department. Downside of this device would be less capacity front camera, Lack of USB Type-C.
This device goes on sale today being priced at $699 for AT&T, which is expensive. If you are okay with the price, you can definitely give this device a try.