Download Stock BlackBerry Priv Android Apps from Google Play
Although, BlackBerry Priv is still under manufacturer department, yet, BlackBerry has launched 7 new stock Android apps those will be available in BlackBerry Priv. You know that BlackBerry has developed and announced BlackBerry Priv, which is an Android mobile. As this is not a budget-friendly smartphone, you will certainly get a great experience with this.
However, BlacKBerry the one of the most stable smartphone manufacturer has just launched their stock apps for all Android users. You can use these apps on any Android mobile that is capable of running it. If your Android mobile meets the minimum system requirement, you can install and use these stock BlackBerry Priv apps.
If you want to know more about these Android apps, check out this following list.
BlackBerry Launcher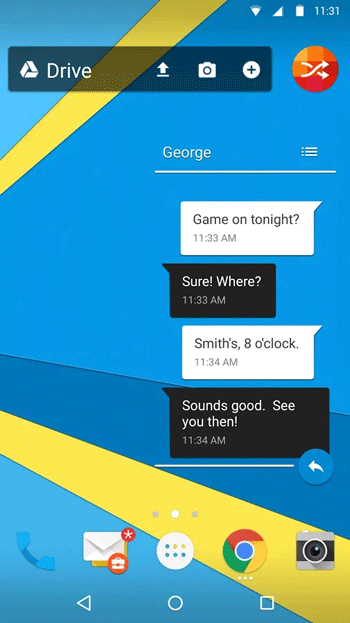 BlackBerry Launcher is not just yet another launcher for Android since it comes with some awesome features those will provide better user experience with your old Android 5.0 mobiles. YES, this is available only for Android 5.0 and later version. It can assist you to do multi-tasking easily and a user-friendly way. At the same time, you will get some in-built widgets those will allow you to check any app quickly.
BlackBerry Keyboard
BlackBerry Keyboard is the second app that is launched by BlackBerry. However, this app is available for Android 5.0 and later versions. On the other hand, you can use it along with other third party keyboards – just like regular keyboard. The most beautiful thing is it comes with traditional and old business keypad. If you are used to use this type of physical keypad, you are going to get a great experience with this app.
MicrosoftexFAT for BlackBerry
If you have a SDXC card, which is generally being used in digital cameras and was being used in old mobiles, you can easily unlock all the possibilities to drag data from that to today's cards. It can support up to 2TB capacity and saves file of 4GB in size. This is going to be very useful for BlackBerry Priv and other Android users as well. Although, any particular edition of Android is mentioned on the download page, yet, it seems you need Android 5.0 to use MicrosoftexFAT for BlackBerry.
BlackBerry Services
Alike other apps, BlackBerry Services works on Android 5.0 and later versions. Just like Google Play Services, BlackBerry services helps users to enhance the experience and get better synchronizations between app and other common features. You will get even get much better security with the help of BlackBerry Services. However, this is still not confirmed how someone is going to get better mobile when they do not have BlackBerry Priv.
BlackBerry Password Keeper
BlackBerry Password Keeper is one of the best Android app launched by this company. This is a common feature of all BlackBerry mobiles and it helps users to store password. It works just like any third party password manager i.e. LastPass etc. This app will let you export all stored passwords from old BlackBerry mobiles to new Android powered BlackBerry mobile. This is small but very useful app. Just like other aforementioned app, you can download it on Android 5.0 and later versions.
BlackBerry Camera
BlackBerry is popular because of its awesome camera and features. However, a lookalike camera app, BlackBerry Camera, has been developed and launched by Blackberry itself for other Android users. You can get phase detection auto focus, panorama, 4k video recording, live filters, 60 fps video recording and many more. The interface is quite neat and clean. Therefore, you will get a different environment while capturing photos using this app.
DTEK by BlackBerry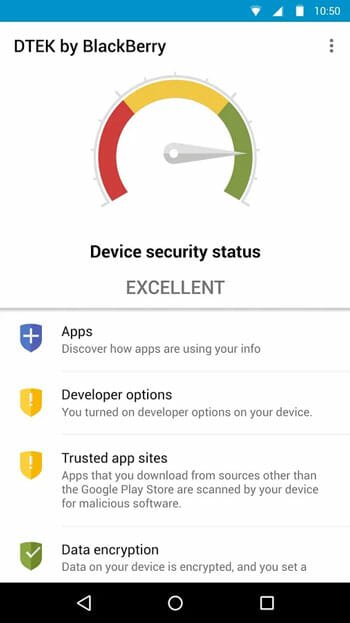 DTEK by BlackBerry is another great Android app, which will let you uplift your security within moments. It looks for all the security loophole in your mobile and show a detailed information and troubleshoot guide. You can monitor your mobile security continuously using this app. This is very easy to use and not much time consuming as well. Actually, this specific feature is going to make BlackBerry Priv even more useful.
If you want to try these stock apps of BlackBerry Priv, simply head over to the download page and start downloading them. All of them are really very useful.