Think Twice Before You Share Your Phone Number WIth Anyone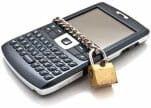 There seems to be very little or no respect for privacy these days. A living example as of today is a very unique and new website named DirtyPhoneBook. The manner in which this website operates is quite scary. Based in the US the services of this website can only be used by people residing in the United States.
The registered users of this website can key-in comments on any ten digit phone number and the interesting part about this is that users can choose to post comments by not revealing their names i.e., anonymous. The phone number entered could belong to anyone that the user knows and this site gives the anonymous user the opportunity to not only post abusive comments, but also get someone to call the number and hurl abuses at him/ her.
It took me some amount of strength to view this bizarre website and was completely amazed at the kind of abusive comments that are posted against ten digit telephone numbers. Some of them were so atrocious, that the thought of owning a telephone sends shivers down my spine. Here are a few examples of that I came across at the dirtyphonebook.com (In order to protect privacy, which is the motto of this website, the phone numbers and their names are not posted in the examples below):
"XXXX XXXX is a little weird, but I would b*** her"
"I f****d XXXX XXXX's girlfriend XXXX, she is cutie with green eyes, I had to."
And to this comment, someone replied anonymously – "Pictures? Please tell me you took pictures?"
"XXXX XXXX is an old (40's) Spanish Club promoter that the Spanish s**ts go crazy for.
I also saw a reply to a comment made on some girl which turned out to be hilarious and disappointing at the same time. It said "Give me her phone number, I would love to call her and abuse her. This is all what I do. Thanks to Obama's unemployment scheme, I don't work". Well, this one comment was enough for me to understand that privacy in this world can never be respected and whatever privacy is left shall surely be killed by websites and businesses such as The DirtyPhoneBook.
This new anti-social networking site, as it is called, is the brainchild of a stripper, a gambler and his friend. Well, this is what the website says in its Our Story web page. Long story short, the stripper met the gambler at a strip club, and shared this idea with him. The gambler consulted his web designer friend and then requested his gambler friends to pool in money for this web site. And then began operating online – the horrific social website. Everything about them seems to be too blunt and disgracefully absurd, including their hiring strategy which has a bizarre benefits scheme which looks as below –
Benefits & Perks –
We will not give you free food.
We will not babysit your kids.
We refuse to do your laundry.
We don't play volleyball in the middle of the day.
We don't believe in Silicon Valley Slavery.
The fact that they are hiring could only mean that expansion plans are underway and the growth could be beyond the borders of US. This is even more terrifying since a global presence of such a website can only cause destruction to human peace and harmony with absolutely no respect for privacy. Let's hope that this dirty website does not dirty the world with its dirty presence.
Thank you Jonathan, for your respect and support towards privacy.