HERE Maps is Now Available as Open Beta
If you have been waiting for the HERE maps for non-Samsung and HTC devices, here you go. Although, previously, it was launched only for couple of users to test. After that, they launched it in beta version only for Samsung and HTC users. However, now, anybody can get it for all compatible Android mobiles.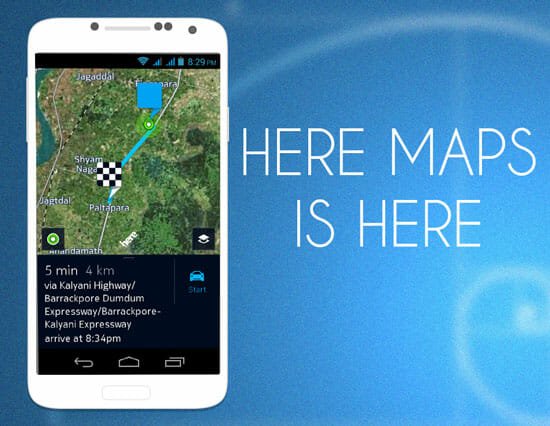 Android phone comes with some common apps and Google Maps is one of them. But if you do not like to use the native Google Maps application on your mobile, here is a substitute. HERE maps is a great map available for Android 4.1 and later versions of Android mobile. On the other hand, you must have minimum 1 GB of RAM and 4.5 to 6-inch of display to run it smoothly.
There are no other system requirements for this app. To download it, head over to this link to get the .apk file. To install this APK file, you will have to make a small change in your mobile's security settings. For reference, you can check the Sideloading Apps section of this guide.
After installing and opening it on your phone, you will get a screen something like the following picture;
Although, you can skip the account creation process but this is recommended to create an account before going ahead. Because, if something goes wrong, you can still get your data back on other mobile from your account.
After signing in, you will get the following screen;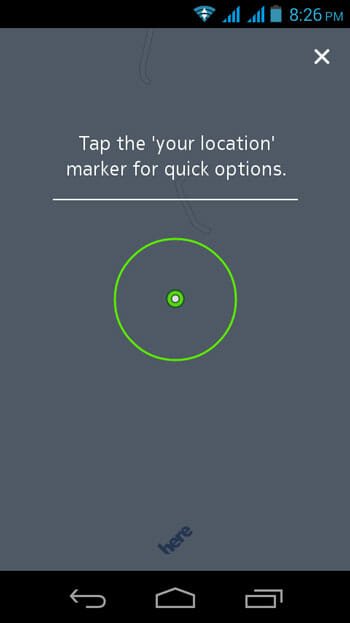 Just tap on your location and Here Maps will start capturing your location automatically. The Search option looks pretty good and it works better than native Android map application. You can easily get your searched location like Google Instant Search.
After searching for and selection a location, HERE maps will display the route(s).
You chose anything among by walk, by car or by bus. You can also get the estimated time to reach to a particular location.
If you are from one of those 40 countries where HERE Maps has the option to show live traffic, you are very lucky. Really! This is a great feature of HERE Maps that you can get live traffic report. Therefore, if you are late for your office, you can simply check the traffic report and take a different route to reach to your office faster. But this feature is limited in only 800 cities of 40 countries across the globe.
Although, Google Maps can help you to download a particular portion to the map to use offline, HERE Maps provides an option to download entire map. This is where it excels because you can keep using this app without having any data connection.
Suppose, you want to go to somewhere with your friend who lives in the same city. At such moment, to avoid traffic, you can simply share HERE Maps data with your friends. This data includes traffic report (if possible), route and many other things.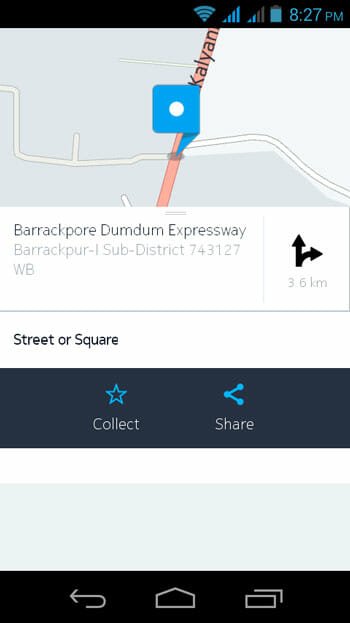 So, this is HERE Maps for Android. Hope this map data will be able to exclude Google Maps from your Android mobile. Don't forget to share your view with us.