Top 7 Most Expected Features of Windows 10 V1903
Since the launch of Windows 10, Microsoft has been releasing new updates every year. They are rolling out updates in April as well as October of every year. If you are using the most recent updates aka Windows 10 V1809 and you are waiting for the next update called Windows 10 V1903 or 19H1, you should check out this article. In this article, you can find some of the best new features of Windows 10 V1903, which is going to launch in next April.
Please note that this is not confirmed list. However, Microsoft has been testing these features in the Insider Preview for a long time now. If you have previously used Insider Preview, you might know that Microsoft launches most of the features from Insider Preview.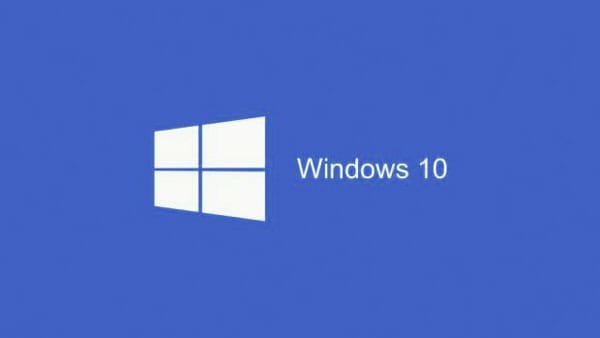 1. New Start Menu
The Start Menu of Windows 7 was pretty good, and if you have been using Windows continuously, you might know that Windows 8 and 8.1 didn't have the actual start menu. However, Microsoft included a fully functional Start Menu in Windows 10. Although Microsoft included a different looking start menu in Windows 10, many people are not happy with it. That is the reason Microsoft is testing a new design of Start Menu, which will not only improve the overall look but also it will increase your productivity. As of now (V1809), the Start Menu comes with a lot of options, and it might be time-consuming for many people to find out something. However, Microsoft promised to offer a better start menu so that users can do the exact job they are willing to do.
2. Windows Sandbox
As a regular user, who uses a couple of preset apps in Windows 10, you might not get a massive benefit from this tool. However, if you are someone, who often tests software from different sources, you can get a considerable benefit from this upcoming tool. Windows Sandbox will let you create a virtual OS so that you can test new software in a fully functional Windows machine. Although it might not work as VMware or VirtualBox or Hyper-V, you can at least install and test software before using that in your existing system. However, Windows Sandbox is not enabled by default, and you need to turn it on from Windows Features panel. If you want to use it, you should know that it requires at least 4 GB RAM, 2 CPU cores, and 1 GB storage in your hard disk/SSD. The advantage of this tool is you do not need the Windows 10 ISO to get a fully functional guest installation.
3. New Microsoft Office
Although Microsoft has already launched the new Office apps for all Windows 10 users, some people haven't got it yet. According to some forum posts, it will be available with the Windows 10 v1903. Therefore, if you have the Microsoft Office subscription, get ready to experience a whole new Office app. Microsoft announced it in November 2018, and they finally launched it in February 2019. Apart from having brand new icons, you can find some impressive new features. For instance, you can see all the Microsoft Office documents in one place so that you can open any document quickly and start working on that. Not only that but also it comes with more new options to improve your productivity.
4. Enhanced Search Indexer
Windows 10 has the Cortana support for a long time, and the search box works pretty well to find files, apps, etc. However, the only problem with this search box is you can see data only from C drive or system drive. That common issue is about to be solved in v1903 as Microsoft is launching a new functionality that will index all your files across the disks. This is called Enhanced search indexer, and it should be found in Windows Settings > Cortana > Searching Windows. The default setting won't do the job, but if you make the change, you can find file and apps from any drive.
5. Uninstall Apps from Context Menu of Start Menu
Windows 10 comes with a lot of inbuilt apps. For instance, you can find Calculator, Calendar, Movies & TV, OneNote, Weather and many more. However, if you do not like any of those apps, you can uninstall that. Nonetheless, the problem is you cannot uninstall all the inbuilt apps from the context menu of Start Menu. As of now, it is possible to uninstall only these apps:
Microsoft Solitaire Collection
My Office
OneNote
Print 3D
Skype
Tips
Weather
However, from Windows 10 v1903, you will be able to uninstall these apps as well-
3D Viewer (previously called Mixed Reality Viewer)
Calculator
Calendar
Groove Music
Mail
Movies & TV
Paint 3D
Snip & Sketch
Sticky Notes
Voice Recorder
6. Gallery in Game Bar
You can find countless gameplay videos on PC games on YouTube. After the launch of Windows 10, people have started recording gameplay with Game bar. This works pretty well and you get the top-notch quality. However, if you need to check recorded videos, you need to open a particular folder in your system. That hustle is about to end since Microsoft included a new option that allows users to check all the recorded videos without even leaving the game. Game Bar will show a gallery of recorded videos and you can check your recordings from that panel.
7. Enable Focus Assist when You are Using an App in Full Screen
Focus Assist is an essential tool that helps you get rid of distractions by muting all the notifications and apps. In Windows 10 v1809, there are only four different situations, when you can enable Focus Assist, and they are-
During a particular time
When you are duplicating your display
When you are playing a game
When you are at home
However, in Windows 10 19H1 update, you can find another option called "When I'm using an app in full screen mode," and it works as it says.
There are more other new features those are going to be included in Windows 10 April 2019 update. But, these are some of the confirmed updates you might need to know about.