ExpressVPN Review: Cheap VPN for Android, iOS, Windows, and Mac
VPN for Virtual Private Network is a must have tool to be anonymous on the internet. No matter, whether you open your Facebook profile or watch a YouTube video – you are being tracked all the times by several trackers. Following that, they start showing advertisements based on your search queries. The worst part is your internet usage behaviour can be sold to third-party. To solve all those problems, there are mainly two ways. First, do not use any internet enabled device, which is next to impossible in these present days. Second, use a VPN to browse internet without any shield.
When you are using internet, your IP address is being tracked all the times and this is what you need to mask. VPN is the perfect way to do so. Talking about the VPN app, you can have several cheap and good VPN apps available in the market. Today, I am going to review Express VPN, which is cheap and up to the mark in terms of features and available servers.
ExpressVPN Review: Cheap VPN for Android, iOS, Windows, and Mac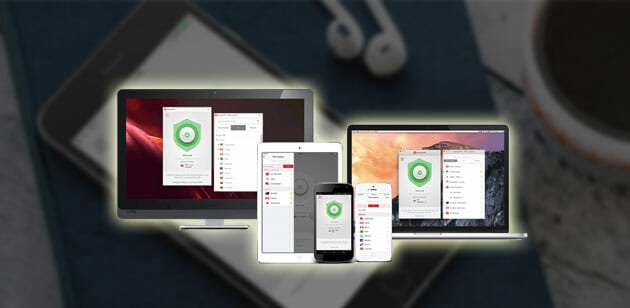 There might have several things those make ExpressVPN even better, but here are few of them.
Available servers
OS compatibility
Online security
Server speed
Customer support
Price
Available servers/locations: You always need to check the number of location your VPN provider is providing. There are many paid premium apps those offer only 4-5 areas. However, ExpressVPN offers more than 136 locations from across the globe. The "Recommended" list contains 15 top locations where the speed is better. However, it can be different based on your location or country.
OS Compatibility: Name a device or operating system and ExpressVPN will be at your service. More specifically, you can ExpressVPN on Windows, Mac, Linux, iOS, Android, BlackBerry as well as Router. In case you do not want to install the app on multiple devices, but you want to use it on all your devices, you can opt for the Router edition.
Features of ExpressVPN
ExpressVPN is a vert feature-rich VPN app. you can use unlimited bandwidth, unlimited server switches, unlimited speed, a great up time guarantee, different protocols, strong encryption and more others. Although, it takes a few moments to connect to a server on Windows, but it works fine on Mac, and Linux. Talking about the Android or iOS version, you do not have to wait for more than 20 seconds to get connected. Another useful feature is you can connect and use 3 devices at a time, and there would be zero lagging.
The user interface of ExpressVPN is very neat and clean. There is no issue at all in terms of designing. Talking about the price, you can purchase it for one month or 6 months or 12 months. It costs around $12.95/month if you purchase it for one month.
Final Word
If you want to get a paid VPN app to secure your mobile and PC, you can easily opt for ExpressVPN, which is cheap, it provides monthly payment, and 30-days money back guarantee as well. Features wise, this is simply more than enough for a regular internet use.