Lenovo Legion Y540 Review: Modern Laptop For Casual Gamers
Lenovo is a famous brand in the computer industry, and its products are pretty cooled in terms of features and appearance. Lenovo Legion Y540 is not an exception since it sports almost all the possible features within $1100. If you are looking for a laptop for casual gaming, photo/video editing, etc., you should check out Lenovo Legion Y540. It might be a perfect fit for you mainly when your budget is not more than $1100. Here is everything you need to know about Legion Y540 2019 edition.
Lenovo Legion Y540 Specifications
Before getting started, you should know about the specifications so that you can know if this will suit you or not.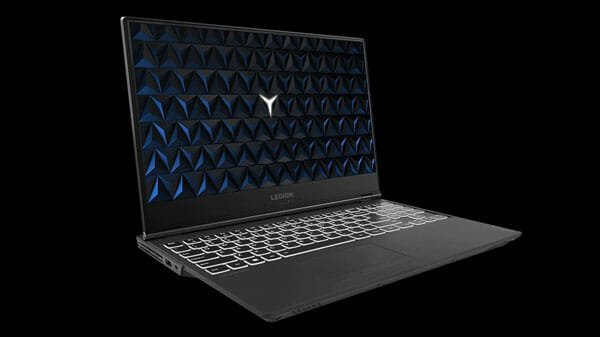 Processor, RAM, Storage: Nowadays, people are going towards the Intel i9 processor, but this laptop comes with Intel Core i7-9750H Processor (9th Gen) with hexa-cores that produces 2.6GHz speed. However, you can Turbo Boost it to up to 4.50Ghz. In other words, it should be any problem when it comes to running multiple high-end apps side-by-side. On the other hand, you can find 1 x 8GB DDR4 RAM included in it, and the speed of those RAMs are 2666MHz.
No matter which laptop you choose, the storage might be useful for any purpose. For example, you need to install four different games and save all the data, or you will install graphics designing software such as Photoshop, Illustrator, etc. In such a situation, you must have the proper storage. To get rid of such an issue, Lenovo provides 256GB SSD alongside 1TB HDD. The second variant of this laptop comes with 1TB SSD, and it is for them, who doesn't want to carry two hard disks in one computer.
Display: Before getting into the display, you should know that you can find 6GB NVIDIA GeForce GTX 1660Ti. As mentioned earlier, this laptop is for a casual gamer; you should not have any graphics related problem even when you spend most of the time playing different games with high configuration. Talking about the display, it has a 15.6-inch IPS panel with anti-glare coating. On the other hand, you can find a 1920 x 1080p resolution at a 60Hz refresh rate.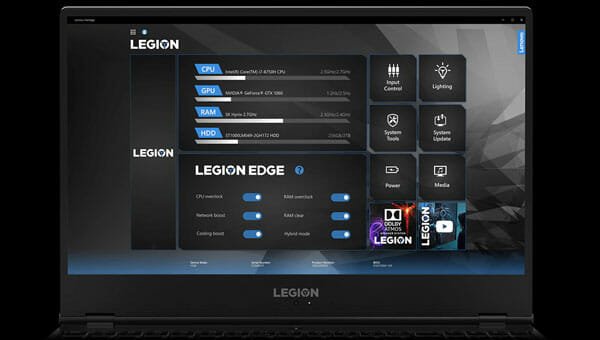 Battery: As you are going to purchase a laptop, the battery will be an essential component. This laptop includes a 57w Li-Ion battery that can provide power supply for a reasonable time.
Ports: While using this laptop, you should not have any issue related to ports because Lenovo has not compromised in that section. More specifically, you can find 3 x USB 3.1 Type-A, 1 USB 3.1 Type-C, 1 HDMI, 1 Mini DisplayPort, Ethernet port, and 3.5mm headphone jack in this gaming laptop.
Now, as you know, the configuration, you already have an idea in your mind how this laptop is going to be. Well, let us explain a few things before you head towards your final decision.
Design And Build Quality: Lenovo has some dull-looking laptops in the market, and everyone knows that. However, here is an exception since Legion Y540 looks quite impressive from 360 °. It has only a one-color variant, and that is black. The minimal branding on the back makes it quite classy. Although it is made of plastic, the build quality seems stable, being a laptop for gamers. The only problem with this laptop is the webcam position. Although it has a more than average webcam, you might get some issues while making a video call.
Display: In gaming, display plays a vital role – no matter if you have a 27-inch 4K monitor or a 15.6-inch laptop. Lenovo included anti-glare coating on this display to reduce the reflection. In other words, you can find the matte finish on screen, but it is bright, crisp, and you should not have any issue while playing a game in bright or low lightroom.
Trackpad And Keyboard: Many gamers prefer mechanical keyboard for gaming. If you are one of them, you might be disappointed since it doesn't have that "clicky" sound. However, it is pretty good for typing because of the soft keys and well-placed trackpad. Many laptop users often face problems with the trackpad position. However, that should not be here on this laptop.
Audio: Who doesn't love to play a song or watch movies on the laptop. You won't find any problem with the color reproduction of the monitor and so with the audio quality. They use HARMAN-tuned audio technology to provide the possible sound. No matter whether you spend time on Netflix or playing games, you can certainly be impressed with the audio quality.
Battery: Sometimes, you may not be able to connect to your power supply. If that happens with you a lot, you should know that this laptop can provide up to 5 hours of backup. However, the rating is not the same when you do heavy work. Gamers should not expect that much battery life from this laptop, and that is probably the only disappointment.
Performance: With such as great processor, RAM, and graphics card, you should not have any lag while playing a high-end game on this laptop. It doesn't matter if you want to spend time on writing an article or playing CS: GO, you would not face high memory issue on this gadget. The display quality is top-notch with the power of NVIDIA GeForce GTX 1660Ti.
The overall quality of this laptop is pretty good, and users should not have any issue despite the category of their job. There are many other same-priced laptops, but this one is special because of the graphics card and audio quality. Check the deal