Micromax Canvas Pulse 4G: Full Phone Specifications and Features
Yet another entry-level Android mobile is entered into the market and this time, its Micromax's turn. Micromax has just launched a brand new Android 5.1.1 mobile named Micromax Canvas Pulse 4G. Although, the price is only Rs. 9,999, yet, the features are quite good and much better than other Micromax mobiles those come at the same price range. This time, MIcromax has made some improvements in the performance. The processor and the clock speed seems better than older Micromax mobiles. On the other hand, the camera is also good enough for you.
If you want to buy a budget Android mobile and your budget is not more than Rs. 10,000, this phone should fulfil your demands. Although, this is Micromax, yet, the performance, of their mobiles is not so bad. In fact, some mid-range Micromax mobiles can compete with other reputed companies. Anyway, here is everything you may need to know about Micromax Canvax Pulse 4G.
Micromax Canvas Pulse 4G: Full Phone Specifications and Features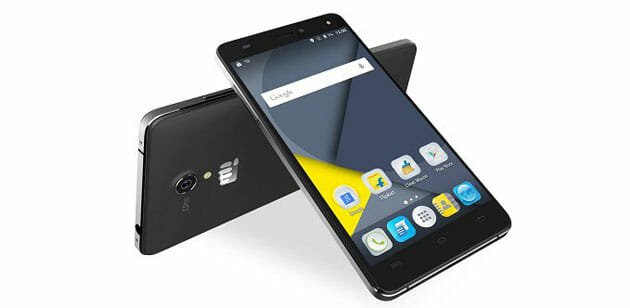 Body & Design
The overall design of this mobile is not too impressive but not bad either. From the side, it looks really professional. But, the front and back side seems not so good as compared with the side panel. Micromax has only few mobile with good looks and it doesn't belong to that list. Therefore, you will have to be happy with the old school design. The front side of Canvas Pulse 4G is consisted with three semi physical buttons, camera and sensors. Surprisingly, the dimension vs display ratio is really good and the display fits into that dimension. Having said that, the dimension of this mobile is 140.8 mm x 70.4 mm x 8.8 mm. Obviously, this is not too large but not very small either. On the back side, you will get camera and flash along with the speaker. In the initial Micromax smartphones, the speaker was not so good. But, day by day, they have improved it a lot and not you will get a super audio quality from this mobile.
Network & Connectivity
This time, Micromax has produced a 4G supported Android mobile, which is a big ting by itself. Generally, MIcromax limits their phone within 3G but this time, they have expanded the network quality by implementing 4G. In India, 4G has already started spreading and most of the mobile manufacturers have started providing 4G in their mobiles. Therefore, to compete with them and to help the users, Micromax Canvas Pulse 4G also has that network support. On the other hand, it comes with all the other regular connectivity features. That means, you will get Wi-Fi, Bluetooth, GPS, microUSB 2.0, FM and many more. This is an entry-level mobile but has all the essential features.
Display
Micromax's mobiles are pretty good in terms of display and this time, there is no exception. Although, the screen size is smaller than other mobiles, but it is not bad. You will get a 5-inch IPS LCD capacitive touchscreen that has a color depth of 16M and pixel density of 294PPI. This is needless to mention that this mobile is multi-touch supported but you should know that it has a resolution of 1280 x 720 pixels. In other words, you will not have to check the display twice to ensure everything.
Hardware
Nowadays, Micromax mobiles are having much better hardware and that is why they are capable of providing really good user experience. Talking about the internal features, you will get MediaTek chipset along with Octa-core processor with a clock speed on 1.7GHz. The clock speed, motherboard and processor everything is really good. According to some mobile analyst, you should not get any problem after installing multiple heavy-weight apps and games. The most interesting thing is you will get 3GB RAM. Generally, mid-range mobiles come with 2GB RAM but Micromax has included 3GB RAM in an entry-level mobile. This is obviously a plus point for them. On the other hand, you should know that you will get 16GB internal storage but obviously, you would be able to expand that up to 128GB using microSD card.
Camera
Micromax's camera is good enough for beginner mobile photographers and you won't be disappointed for this camera as you are about to get 13MP rear camera with all the regular features including geo-tagging, face detection, HDR panorama etc. As mentioned before, the rear camera comes with LED flash. This is also possible to record video in 1080p at 30FPS. Another big thing is this mobile has 5MO front facing camera. Therefore, you will get any problem from the camera aspect.
Battery
Battery is another important part of any mobile. No matter whether you are going to buy an entry-level mobile or mid-range mobile, you should definitely check out the battery minutely. In this mobile, you will get Li-Po 2100 mAh battery. You will not get a huge backup but the backup won't be bad either.
This mobile is already available in Indian market. Micromax is selling this mobile through Flipakrt. You can head over to Flipkart to buy this mobile and user reviews.