Samsung Galaxy S20 and S20+ Specifications, Features and Price
After S10, Samsung jumped into the S20 series, which is probably the best mobiles Samsung have ever launched. Although they released three smartphones – galaxy S20, S20+, and S20 Ultra, we are going to talk about the first two smartphones and leave the third one for another day. That is because these two smartphones are identical in terms of specifications and features. Although there is a tiny size and rear camera difference, that is negligible. If you are thinking to purchase a new mobile, you should check out this article to know everything about the specifications, features, and price of these two mobiles.
Samsung Galaxy S20 and S20+ Specifications, Features and Price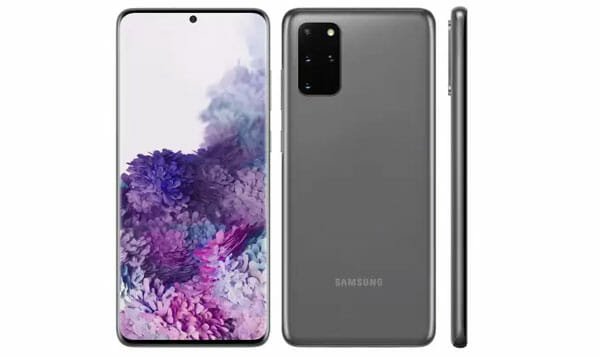 Design And Build Quality
No matter which smartphone you pick, you won't find any problem related to the build quality. They have aluminium frames, and the overall appearance of this smartphone is premium. You can feel that after holding it in your hands. The dimension of Samsung Galaxy S20 is 5.97 x 2.72 x 0.31 inch and the dimension of Galaxy S20+ is 6.37 x 2.90 x 0.31 inch. Both are big, but weight management is pretty good. The weight of these smartphones is not high as well. The S20 weighs 163g, and the S20+ weighs 186g.
They have an IP68 rating, and that means it can bear 1.5m deep of water for 30 minutes. On the other hand, it comes with Corning Gorilla Glass 6 on the front as well as the backside. Samsung offers a single SIM as well as dual SIM facilities, but it depends on the region. The best part is that you can find an eSIM facility on this mobile.
Display
Samsung always outperforms all the other manufacturers in the display section, and they have not compromised a bit in this case as well. The display quality of these smartphones is top-notch, and you should not get any issue while using it for a long time. The Samsung Galaxy S20 has a 6.2-inch Dynamic AMOLED 2X capacitive touchscreen and S20+ has a 6.7-inch Dynamic AMOLED 2X capacitive touchscreen. Although there is a size difference between these two smartphones, the resolutions are the same. To be precise, it is 1440×3200 pixels. If you have not guessed it yet, you should know that there is a difference in PPI. In other words, S20 has 563PPI, and the S20+ has 525PPI. Although you may not find the difference in the naked eye, the difference is there.
It has a 20:9 display so that you can play games and control everything effortlessly. You might not have to tap on another button by mistake while playing an action-packed game like PUBG. Both mobiles have HDR10+ support, and the best thing is that you are getting 120Hz refresh rate at FHD condition and 60Hz refresh rate at QHD condition.
Performance
The performance of a smartphone depends on various things, including the chipset, RAM, GPU, etc. Talking about the overall performance, you are about to get high-end output from these two premium smartphones. No matter which one you choose, you will get the same SoC and other hardware so that users do not miss out on anything. In the USA, you will get Qualcomm SM8250 Snapdragon 865 chipset but, the global version sports Exynos 990 chipset. Apart from that, it has Adreno 650 in the USA variant and Mali-G77 MP11 GPU in the global variant. Regarding the memory, it comes with 8GB of RAM along with 128GB of internal storage that you can expand up to 1TB using a microSD card.
On paper, these phones have some excellent specifications, and users should be happy to get such hardware at such a price point. The overall performance of these mobiles is more than excellent, according to some reviewers. No matter whether you will use these mobiles for gaming or recording videos – you should not have any problem at all.
Read More: Samsung Galaxy S20 Ultra Specifications, Features and Price
Camera
The camera department of Samsung is far better than other manufacturers in today's world, and Samsung has proved that again. However, before getting started, you should know that the Samsung Galaxy S20 has a three-camera setup on the rear side, but the top variant has four camera setups. That is the only difference between these two mobiles in terms of camera. Talking about the numbers, the S20 has 12MP f/1.8 (main camera), 64MP f/2.0 (telephoto lens), and 12MP f/2.2 (ultrawide) cameras. On the other hand, the S20+ has the exact three cameras along with a 0.3MP f/1.0 depth sensor. You might not be able to do anything good with that camera, but Samsung included that for you.
Both mobiles can shoot excellent photographs and record 8K video at 24FPS. However, the most important thing you should know about these two smartphones is that they cannot record 8K video with the primary camera that has a 12MP sensor. In other words, they use the 64MP telephoto lens to capture the 8K camera.
Regarding the front side, you can find a punch-hole design, and they have 10MP f/2.2 wide lens so that users can capture selfies with friends without any issue.
Battery
Samsung has finally upgraded the battery section, and it was a much-awaited fix from Samsung. The S20 has a 4000mAh battery whereas you can find a 4500mAh battery in the S20+. However, you should not expect a great battery life because they have 120Hz 6.2 and 6.7-inch displays and they are going to eat a lot of battery. The good news is that you can find a 25W charger in the box.
Connectivity And Other Features
There is nothing new except the 5G compatibility. The Qualcomm SM8250 Snapdragon 865 chipset is 5G compatible SoC, but it seems Samsung has not included that facility in these two phones.
Apart from that, there are Wi-Fi, Bluetooth, Wi-Fi Direct, GPS, Hotspot, and everything other essential components.
Price
In India, the Samsung Galaxy S20 is priced at ₹66,999, and the price of S20+ is ₹73,999.
What do you think about these two smartphones? Do let us know in the comment section below.