Top 5 new Features of El Capitan That Make It Even Better
OS X El Capitan was available as Beta version for developers. However, now this is available for all the OS X users. In simple words, this is another great invention of Apple because they have included so many helpful features, what will make you more productive. If you think El Capitan is just a waste of time, you are wrong. Here are top 5 new features of El Capitan that make this OS better.
Split view & Mission Control
This is one of the best features of El Capitan that make it even better. Previously, OS X had both of the features i.e. Split View and Mission Control. However, now these two things have integrated into each other. The result is pretty awesome and very handy. Previously, you had to drag and drop the window of any app or anything to the left or right to get the split view. However, now you can do the same throughout any second or third window. In El Capitan, users would get all the secondary windows on the primary desktop so that they can put any window to any desktop.
Spotlight
Spotlight is a significant feature of Mac. Apple has this feature in their OS since a long time now. However, in Mavericks, they revamped it totally with tons of new features and options. Now, in El Capitan, the Spotlight search has got many other changes and new features. It has become more useful with weather forecast, stock info, sports scores and video player. For instance, if you search for "Weather in LA", you will get today's weather report along with next 7 days'. If your favorite team has a match today, you can just search for "team A vs team B" and it will display the current score [team A and team B should be replaced with the actual team names]. Just like the Google Now or native Google search.
Mail App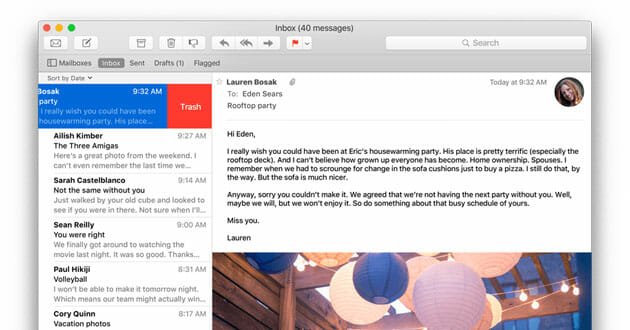 OS X has a native Mail app that supports various email service providers. However, in terms of feature, Apples Mail app was lagging behind other third party client. But, now the scenario is going to change since Apple has included many handy features in this app. Now, use can get contact information as well as calendar events automatically in the Mail app. That will let them decide anything carefully. On the other hand, some new iOS gestures have been included. You can swipe from left to right and vice versa to delete or archive any mail quickly.
Safari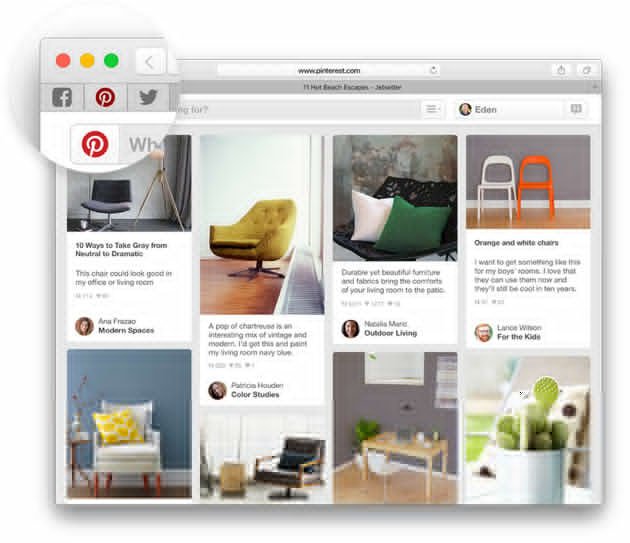 Just like Mail app, Safari has got some improvements as well. Now, you can do more using this new Safari app for El Capitan. There is a new feature called Pinned Sites that will aid you to pin your favorite sites and stay up to date. For example, if you pin Gmail, it will be keep refreshing in the background show you latest information like new email. On the other hand, if you pin Facebook.com, you would be able to get all notification like friend request, messages etc. on your screen using Safari.
Notes
Notes app of El Capitan has some so useful features that will blow your mind. Previously, users could write text only. Nevertheless, now you can add more other things like URL, PDF etc. Sometime, we need to add URL so that we can open that and read our favorite article or an important news or journal. At such moment, this was impossible to include a link. But now, thing are changed. Now, you can include links as well as PDF so that you can open and read that.
Final Word
El Capitan aka OS X v10.11 has got more other change like UI, features etc. The Disk Utility interface has got some improvements, Mission Control has a change and so on. All those things are enough to convince anyone to install this new version.
If you are thinking to install OS X El Capitan, check out this checklist that you should keep in mind before installing it.