The Coolest Smart TV Deals That You Can't Miss Out
If you want to upgrade your home theatre system, then don't end up buying yet another idiot box. Instead, what you need is a television that's smart enough to exceed your expectations. By smart, we mean one that's compatible with Alexa, Google Assistant and other voice Assistants and smart accessories. So when it comes to buying a television, the decision no longer revolves around its screen size. Instead, you need to find one based on your needs and the smartest decision would be to choose one that comes with an in-built smart assistant.
However, this decision again depends on your budget and so, we made sure to include one for every budget. So before you invest in a Smart TV, we recommend that you go through its features to assess whether or not it's bringing in value. Now that can be time-consuming and so to speed up the process, we have listed down a whole bunch of smart TVs that are worth every dollar you pay.
LG C9 OLED Smart TV
The LG C9 OLED smart TV is available in three sizes, 55 inches, 65 inches, and 77 inches. The most striking feature of the LG C9 OLED Smart TV is its spectacular design, which is unbelievably thin and elegant. It comes with in-built Alexa and Google Home technology that indeed makes it one of the smartest televisions available.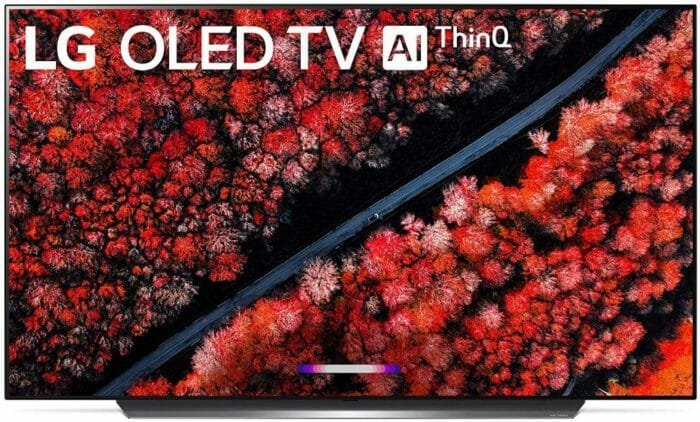 The 4K resolution enhances the picture quality and delivers high clarity and superior experience even as you watch dark scenes. While we think that's perfect for Twilight fans, even those who like sports and theatre are sure to like it. So whether you are a sports buff or a theatre buff, being able to catch up on even the minutest details on this smart TV is going to be quite an exhilarating experience.
Samsung UN65RU7100FXZA UHD Smart TV
This is the best Smart TV to gift someone this season, simply because it is affordable, and comes with all the features that you would want to have. The Samsung UHD 7 Series comes in six different sizes and is priced between $300 and $1200, depending on the size you choose. It comes with a UHD 4K processor that enables exceptional picture quality and sound. As it is compatible with Alexa and Google, you can always enhance the sound, with a single remote to control, to handle it all. It is extremely easy to set up the Samsung UHD Smart TV, however, if you need expert assistance then you may have to pay an extra $100 for it.
LG 49UM7300PUA Smart TV
This is yet another Smart TV by Samsung, which comes with a quad-core processor and does a lot more than just playing movies and daily soaps. As it comes with an in-built Alexa and Google Assistant, it lets you control your entire smart home system from one place. The integrated technologies enhance sound quality and ensure a better user experience. Also, it reduces noise and motion blur, which users often experience in smart TVs. As it is equipped with the 4K Ultra HD technology, you can be sure of crisp images and high picture quality. It comes with HLG technology, which is compatible with all previous HDRs and makes watching television even more exciting.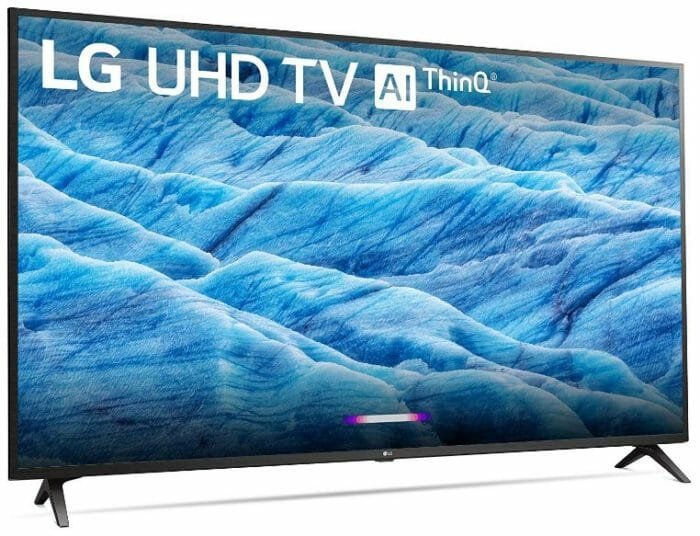 Toshiba 43LF711U20
Varying between 32 inches and 55 inches, the Toshiba 43LF711U20 Smart TV is available in both HD and 4K UHD formats. The ones with 4K UHD, also have the Dolby Vision and brings you true value for your money. Although the prices of the HD and the 4K UHD versions differ, it doesn't matter much if you are buying one that is 49 inches or above. In those models, the prices vary by around $60 to $70 only. Now that's lesser than spending on its installation. This smart TV also comes with a voice remote, and Alexa to do your bidding. So, whether it is to search for an application or play your favorite video — you can do all of that effortlessly.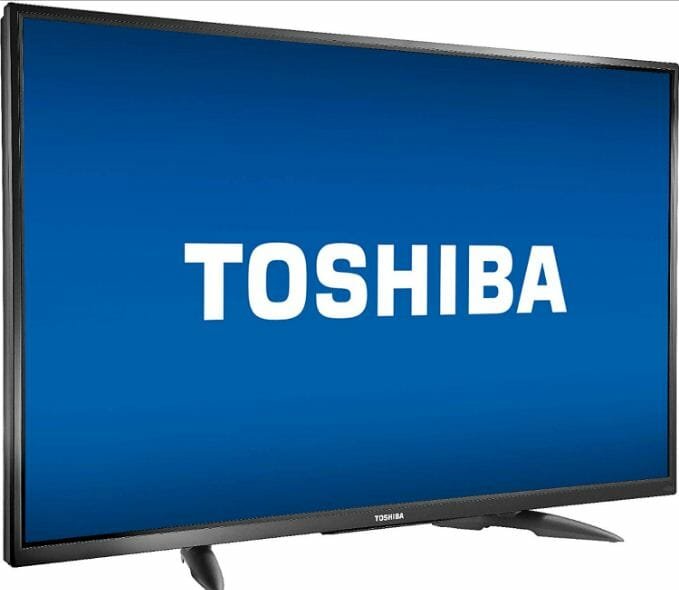 Insignia 4K UHD – Fire TV Edition
The Insignia NS – 50DF710NA19, better known as Insignia 4K UHD TV with fire TV edition is a groundbreaking innovation. This smart television comes with in-built Fire Television capabilities and lets you stream from hundreds of popular applications like Netflix, Hulu and more. This smart television comes equipped with other innovative technologies. Some of them include the Quad Core processor, which comes with the ability to quickly connect to the dual-band in order to provide nonstop streaming. The Insignia NS – 50DF710NA19 is available in three sizes — 43 inches, 50 inches, and 55 inches, and comes with three HDMI ports.
Sony X800G Smart TV
This is yet another affordable UHD Smart TV, and is available in four sizes — 49 inches, 55 inches, 65 inches, and 75 inches. It is ideal for streaming because of the powerful processor, which can handle multiple apps at one go. Considering the picture quality and value that it brings along, we'd say that this product is moderately priced between $640 and $1500.
If you plan to set it up all by yourself then you may have to unpack it very carefully because the base stand comes disassembled. Also the base stand isn't very strong and is made up of half metal and half plastic, something that we don't like. Also the power cord is relatively smaller compared to the rest. So be prepared with an alternative, in case you need a longer cord. Once you set it up then all you need to do is shoot out voice commands as this product is fully compatible with Alexa and Google Voice Assistant.
LG Nano 8 Series
The LG Nano 8 Series gets its name from the nanometer-sized particles that are thinner than hair and brings every scene to life. It comes with the A7 Gen2 Intelligent Processor, which makes streaming a lot more fun, without lag. Depending on your budget and preferences, you can choose from the three different sizes in which this Smart TV is available – 49 inches, 55 inches, and 65 inches. The LG Nano 8 Series comes with built-in Alexa and adds a whole new dimension to your television viewing experience. As compared to its 2016 version, this one is much easier to navigate through the webOS. Also, the local dimming illuminates the scenes, making them a lot brighter and clearer.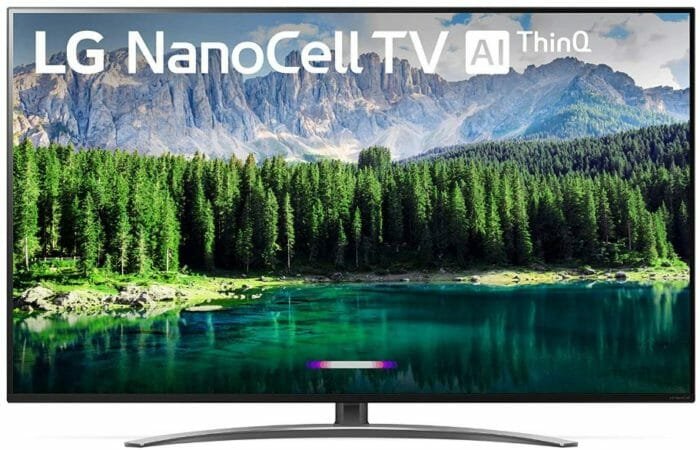 TCL 4K Smart LED Roku
The TCL 4K Smart LED Roku is a reasonably priced Smart TV, which costs between $200 and $900. This Smart TV comes in 43 inches, 50 inches, 55 inches, and 75 inches. With its vast capabilities, it lets you stream through thousands of movies and remain entertained. So, you get a 43 inch Smart TV with exceptional clarity for less than $300 and that's the reason we like it so much. You can also configure it to use Alexa or Google Voice Assistant. It comes with 3 HDMI and 1 USB port. On the whole, we'd say that this Smart TV is perfect for gaming and photo/video editing enthusiasts. For an average user, this one's an absolute treat!
Vizio P Series Quantum Smart TV
The Vizio P Series Quantum is a premium collection that comes in 2 sizes only. The 65 inch model is priced at 1200 dollars and the 75 inch model costs around 1900 dollars. This series comes with HDR 10 and HLG Technologies, 240 dimming zones and quantum color that delivers exceptional picture clarity. It also comes with Apple AirPlay 2 support and inbuilt Chromecast, which offers countless streaming apps that let you watch unlimited movies and daily soaps.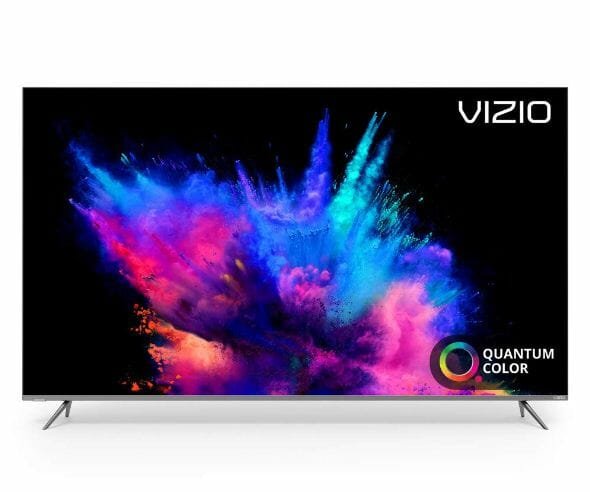 Needless to say, this advanced series from Vizio supports both Alexa and Siri. The most exciting feature of this product is its cinematic Quantum dot colours that elevate your television viewing experience to yet another level. So, although this one is slightly more expensive than the rest, it is worth every buck you pay for it.
Sceptre 50 inch UHD Smart TV
The Sceptre 50 inch UHD Smart TV comes with a host of exciting features and a ridiculously low price tag of $230. So if you are on a low budget and crave for a 50-inch smart TV, then the Sceptre U518CV – UM won't disappoint you. It comes with Mobile High Definition Link (MHL) technology that makes streaming videos extremely convenient and easy. In our opinion, this one is ideal to watch sports and action-packed movies. Gaming buffs can also have a go at it, as it comes packed with the Motion Estimation and Motion Compensation (MEMC) 120 technology which ensures smooth transitions between the scenes. To sum it up, this Smart TV is worth much more than $230 so grab it while it's available, especially if you are on a tight budget.
We have tested and concluded our opinion on some of the latest Smart TVs from various brands, which come with numerous different features. However, you need to pick one based on your needs, personal interests and the size of your living room. Almost all the models that we have listed are compatible with voice assistants, making it an absolutely delightful addition to your smart home.