Top 5 Add-ons for Firefox for Android
Firefox is indeed an excellent web browser that helps users get a better user experience while browsing the internet. It doesn't matter whether you want to browse some websites or download something, Firefox can assist you in everything. Unlike Chrome, you can install loads of add-ons on Firefox for Android. Whenever you are in need of a feature, you can look for that in Firefox add-on repository. To solve your problem a bit, here are some useful add-ons for Firefox for Android those will let you upgrade your user experience for sure. They are intended for every type of user.
Top 5 Add-ons for Firefox for Android
Obviously, you can find much more Firefox add-ons for your Android device, but these are for everyone.
1] LastPass Password Manager
There is no need to install the LastPass app on your Android mobile since this is very easy to manage your passwords using LastPass Password Manager add-on for Firefox. You know that LastPass helps users to store password and show them whenever they need or at the correct place. On the other hand, you can generate a strong password using LastPass Password Manager. Almost all the desktop like features is available in the Firefox add-on. You need Firefox for Android 10.x version to install it. Download
2] Evernote Web Clipper
Whenever you need to clip something to read that later, you can use this add-on. Evernote Web Clipper helps users to save article or web page to read that later. All the clippings will be saved to your Evernote account, and they can be visible from any other device. Also, whenever you need them, you can open right from your Android mobile. You must need Firefox 49.x or later version to install this add-on. This is a very light-weight add-on, and you do not need to consume a lot of memory. Download
3]  Self-Destructing Cookies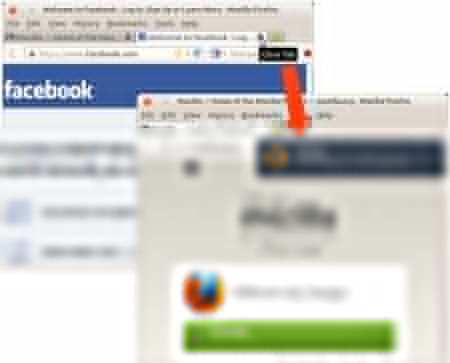 Cookies help users to get a better and faster user experience, no matter what browser you are using. However, some people do not want to save any browsing data after leaving a browser. Browsing data includes the logins, saved passwords, etc. Therefore, if you wish to do the same, you can simply head over to this plugin that will let you delete cookies whenever you leave the browser. It has an advantage as well as disadvantage. The advantage is you do not need to delete cookies manually. The disadvantage is if you use any 2-step verification enabled account in the browser, you need to go through all the steps whenever you try to sign in. Download
4] Google Search Link Fix
When you try to copy a link right from Google search result, we do not get the actual link. In other words, the link starts with google.com when it can be a link to a different website. To solve this problem, you have two options. First, you need to open the actual site from Google search result page and then copy the link. Second, you can install Google Search Link Fix add-on for Firefox for Android to get the actual link on Google Search Result Page or SERP. Download
5] Disable WebRTC
We use VPN or Virtua Private Network to mask our original public IP address. However, WebRTC is such an element of any web browser that can leak your actual IP address even when you are using a VPN app. Therefore, this is always a good idea to disable WebRTC in your browser and be on the safe side. Disable WebRTC is such a Firefox add-on for Android that will let you do what the title says. Download
As mentioned earlier, there are more other add-ons for Firefox for Android. However, everyone can use these add-ons to get a better user experience.