Winja Scans for Malware and Checks with VirusTotal
Nowadays, two things you need to do all the times. First, you need to use strong password for every single account. Second, you need to use a strong anti-malware that can let you show scan result and kill the virus instantly. Metadefenfer Endpoint, Metadefender Cloud Client are quite useful, when you consider the aforementioned situation. However, today I am going to introduce a new program called Winja that allows users to scan for malware and check with ViruaTotal, which is probably the most trustworthy online virus scanner. Let's check out what does Winja do for you.
Features of Winja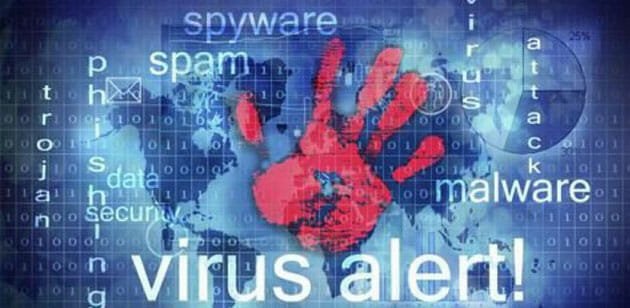 Winja is a free software available for Windows 7 and later version, and it scans for malware, Trojan, and the suspicious file being inside the system. This is possible to make a quick scan that will let you find any malware automatically, or you can also choose particular file if you think that you should scan with an anti-malware. The user interface of Winja seems to be quite good, and there is no doubt that it can be made out by a newbie as well. All the features are well categorized, and hence, you should not face any problem at all. Talking about the included features, you can find the following options with this tool.
Scan for malware: it does scan your system for any malware and check them with VirusTotal. In other words, you can get a comprehensive scan result examined by different anti-malware such as MicroWorld-eScan, Malwarebytes, Alibaba, Zillya, McAfee, F-Secure and more others.
Detailed scan result: it does not only a scan but also show the scan result instantly so that you can find which is marked as malware or not. The status shows whether you should trust on that file or not.
Quick process scan: it allows users to choose any running process and scan for malware.
Download and scan: this particular feature works something like Metadefender Chrome extension since it assists users to scan a file before downloading. However, it does the job quite differently since in this case, you have to download, but the downloaded file can work be executed until it shows a positive result.
Process viewer: apart from being a malware scanner, it has various other features, and one of them is "Process viewer" that allows users to check all running processes those run in the background.
Task Scheduler: Like the native Task Scheduler of Windows, it shows all the tasks those are scheduled by either you or any tool.
Windows Startup; like the name defines, it helps you to manage all startup programs. Some malware starts working from the boot. Therefore, you can find and kill them easily using this tool.
Registered Services: not only just process and startup programs, but also you can check registered services. Therefore, you need to use this tool.
Networking: a malware can operate from being anywhere. Therefore, you should check the incoming and outgoing connections so that you can be confirmed.
There are more other features included in this tool. However, do use it to get them all.
To get started with Winja, at first, download and install it on your machine. After starting, you have to choose your language. There are several available languages, and English is just one of them. After opening it, you should find a screen something like this.
If you want to additional tools, you need to open it with administrator privilege. To scan a particular file, click the Browse for File, choose the file and wait for a few moments. After getting the notification, switch to Session Scan Results tab. Here, you can find all the scan results.
Just doubt-click on a particular file to open the scan result.
That's it! This is as simple as said. Hope you would like this tool, and it would be useful to you.