Best Alternatives to Windows Media Center for Windows 10
Windows Media Center has competed an incredibly important role to make Windows far more intriguing, handy and easy to handle media files, TV etc. Windows Media Center can be found in Windows XP, Windows 7 (all editions), Windows 8 Pro and Windows 8.1 Pro.
Microsoft has ditched numerous old tools and features of Windows in Windows 10 and Windows Media Center is one of them. Even after being an crucial aspect of Microsoft Windows, you will not get it on Windows 10, which is about to launch on July 29. Anyway, in case you usually rely on Windows Media Center to perform various things, below are a few alternatives to that for Windows 10.
Media Portal (Free)
It is deemed an open source free alternative to Windows Media Center for Windows 10. Typically, it is readily available for Windows 7/8/8.1 but, there is absolutely no offense to use it on Windows 10. The user interface appears to be very gleaming and it looks like the original Windows Media Center. The vast majority of options that come with a regular Windows Media Center are available in this free tool. You can play disc, TV, music, videos, images and anything else. This is certainly preferred because of its user friendliness and stability. When other tools consist of bugs, Media Portal run smoothly.
Kodi (Free)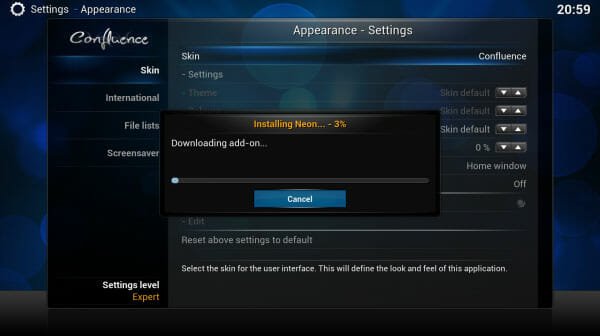 Kodi is yet another wonderful substitute to Windows Media Center for Windows 10. Alike Media Portal, this is also a free and open source software, which is designed for distinct platforms including Windows, Linux, Mac, iOS, Rasberry Pi etc. As a standalone software, Kodi has plenty of rewarding options. Probably the most exciting thing is Kodi comes with some helpful add-ons, which make it even more constructive. Just like any other alternatives, you can watch videos, images, play music, DVD and so on. As Windows 10 will not have any option to run DVD, Kodi can help you a lot.
Plex (Free, Paid)
Plex has become the finest Windows Media Center replacement for Windows 10 mainly because it has some authentic features, what are usually hard to get in others. For instance, it can upload your photos to cloud storage, so that you can use and watch them from anywhere. Conversely, you can make custom playlist of music, stream video over WiFi on your wireless devices, watch latest movie trailers, let it track your music playlist and more. As this is available for different platforms, you would be competent to access your files from anywhere at anytime. Another brilliant feature is it can stream videos on Apple TV, Chromecast etc. This is a distinctive feature and it is not available in other replacements. Since Plex comes with a premium edition, you will not all the aforementioned features at free of cost. However, the premium edition start from $4.99 per month only.
Emby (Free)
This is the perfect alternative to Plex as a Windows Media Center substitute. Emby comes with loads of features at free of cost. The most important thing is this is a cross-platform tool, which is available for Windows, Linux, Mac, NAS device, FreeBSD, Android TV, Amazon Fire TV, Chromecast, XBOX 360 etc. Some of the important features are as follows,
Live TV – very easy to connect
Share shows with everyone
Cross-platform supported
Mobile synchronization enabled
Cloud synchronization enabled
Play every type of media files including DVD
In-built security shield
It comes with more other options and features at free of cost.
Jriver Media Center (Paid)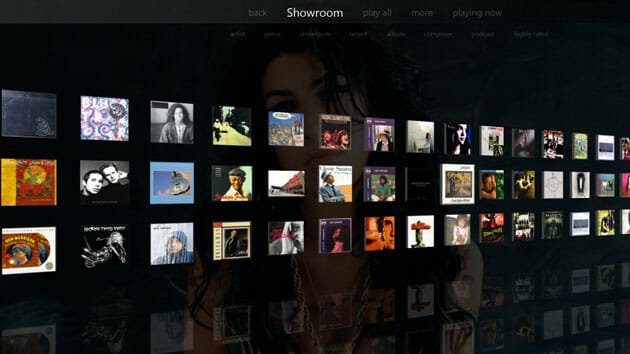 As a paid tool, Jriver Media Center provides tons of useful features. Alike Plex and Emby, this is also a cross-platform software available for Windows, Mac and Linux. It costs around $69.98, which is available for all three platforms. On the other hand, you can also purchase the single platform license, which costs $49.98 for Windows and Mac and $39.98 for Linux.
You can watch latest movie trailers, play DVD and do all the other things, what in-built Windows Media Center generally does. Apart from them, it has DLNA support, which makes Jriver more useful for common users.
MeediOS (Free)
MeediOS is specially designed for them, who want an attractive user interface. MeediOS generally comes at free of cost and loads of features. This free Windows Media Center alternative has many add-ons, what make it even more useful. The user interface is really illuminated. On the other hand, MeediOS can do all the basic things, what aforementioned tools doe. But, compared to them, MeediOS seems buggy and that is why most of the people look for another app than MeediOS.
NextPVR (Free)
If you want to watch live TV, play music, watch videos, check images etc. NextPVR seems to fulfil your demands by 100%. NextOVR is available for Windows only and you can download it for free. It was initially developed as a video recorder but later some other features related to Windows Media Center added to it. You can watch videos on HDMI supported devices. On the other hand, the TV tuner has the following device support,
DVB-S/S2
SAT>IP
DVB-T/T2
DVB-C
DMB-T
ATSC
ClearQAM
Although, it doesn't contain as many features as other tools provide, but still this is popular because of gorgeous user interface.
Final Word
No matter, whatever tool you use to bring the options of inbuilt Windows Media Center, you cannot get so. But, you can surely get a glimpse of Windows Media Center, when this is not available for Windows 10. As the latest version of Microsoft Windows doesn't have any such tool, you can surely opt for any one of them.