5 Best Download Managers for Windows 10
Are you looking for the best download manager for Windows 10? Then, you just found the gold mine as I am going to share the same with you.
In this article, you get five best download managers for Windows 10. The list includes both free and paid options. I know you are using at least one paid app without really paying anything. You can surely go for such methods to get a copy of the software. Still, we don't recommend doing the same.
So, are you ready to check out the list of best download managers for Windows 10? Here you go!
Best Download Managers for Windows 10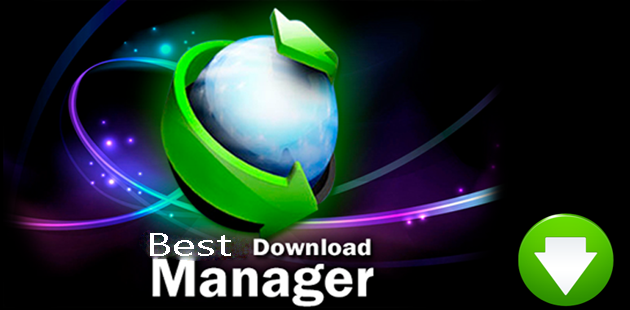 I have shared the names of the download managers which I tried manually. In case this list lacks your favorite, head over to the comment section and let me know about the same. I will try the app and update this list if I find it worthy.
Also Read:- Keyboard Shortcuts in Windows 10
#1. Internet Download Manager
Internet Download Manager or IDM is the best download manager I have used so far. If you haven't used it till date, you should try at least once. Then, you will never ditch it.
IDM downloads the data in packets that make the data transfer smooth and fast. Though the app is paid, you can avail a trial period of 14 days. Once the trial expires, you will have to pay a small amount to continue using the application.
What I like the most about IDM is the media file recognition. If you browse any web page with a media content embedded on it (for example, a YouTube video), it will give you the option download them right away.
Also Read:- How to Find and Delete Duplicate Files in Windows 10?
#2. Download Accelerator Plus
Download Accelerator Plus is renowned as DAP among computer users. The easy-to-use interface makes your job easier by giving you ample features to download a file.
DAP supports drag and drop file download and, you can even copy-paste the link to kick-start the download process. Unlike IDM, DAP has both free and paid versions, but the latter has a lot of features as compared to the former.
You can download videos directly from video streaming websites. Moreover, it also gives you the ability to convert YT videos to MP3 on the go.
#3.Orbit Downloader
Though I am a regular user of IDM, I have used Orbit Downloader once. I found it too good to be a free tool. Yeah, you can download and install Orbit Downloader without paying even a dime.
The company itself calls Orbit Downloader as Download Manager Revolution. You will not face any difficulty in download media files from the streaming websites as well.
The minimalistic interface helps the software decrease the resource usage. In fact, it doesn't affect the performance of your computer in any way.
#4. Free Download Manager
If you ask me for the best free download manager for Windows 10, I can't help myself from recommending this to you.
FDM has a set of tools for viewing the files right after you download them. It supports both HTTP and FTP. The surprising fact is that it supports torrenting too.
In case you want a small tool, you can go for the lite version of Free Download Manager.
#5. JDownloader
JDownloader is one of the best download managers for Windows 10. I am sure you have heard of this.
Just like any download manager shared here, you can download media from different video streaming services without paining much.
They have about 300 plugins to enhance the features as well. The 24×7 responsive support helps you clear any doubts too.
Wrapping Up
So you have got a list of best download managers for Windows 10.
And, in my experience, I have found out IDM to be the best among the lot.
Don't forget to share this article with your social media friends.