Best Sites To Buy Or Rent Movies Online
Watching a movie is always fun – just like playing games on mobile and computer. If you often watch movies, but you do not get much time to go to a theater, you should check out this article. Here are some of the best sites to buy to rent movies online so that you can stream them on your mobile or computer and watch it accordingly. Although the chance of getting newly released movies is very low, you can find almost all two or three months old films on your mobile via these websites.
Best Sites To Buy Or Rent Movies Online
1] Netflix
As you are giving money every month to Netflix, it is somehow a movie rent website. Netflix offers countless newly released movies, web series, and so on. No matter whether you want to watch an English film or a Korean web series, you can find something exciting on this website. Although it has a region-level blocking system, you can unlock all the blocked content on Netflix with the help of a VPN. Talking about the price, they have three plans available in the USA, and the base plan starts from $8.99/month. However, if you want to enjoy shows and movies in HD, you need to opt for the STANDARD plan.
2] Prime Video
Amazon Prime Video is another big marketplace from where you can rent movies and web series to watch them on your mobile and computer. Like Netflix, you can find some newly released films on this channel. As they produced shows, you can find some Prime Video exclusive shows on your device. The cost of this service is comparatively higher than Netflix, as it is priced at $12.99/month. However, they offer faster delivery from Amazon website, Prime Video, Prime Music, etc.
3] YouTube
Although YouTube has not gained much popularity as a movie-rent website, you can find some of the best movies on this website to rent and buy. The best part of this marketplace is that you can find various languages in different countries so that you can enjoy some excellent films and shows in your native language. From Avengers Endgame to Dark Phoenix, you can buy or rent almost all the famous and newly released movies from this website. If you rent something, it will show the expiry time during purchase. On the other hand, if you purchase the movie, you can watch it anytime, anywhere without any problem. Regarding price, YouTube charges a different amount for a different film – they are affordable for sure.
4] Google Play
If you are an Android mobile user, you might have heard of Google Play Store as this is the native app repository. Apart from apps and games, you can purchase and rent movies from Google Play Store. They have an extensive collection of new release films as well as some old classics so that every kind of person can enjoy this service. They charge a minimal amount of money to let you rent it, and that is why it is so popular among them who want to watch a film in their leisure time. It enables you to find a movie by category, Top charts, New releases, etc.
5] Apple iTunes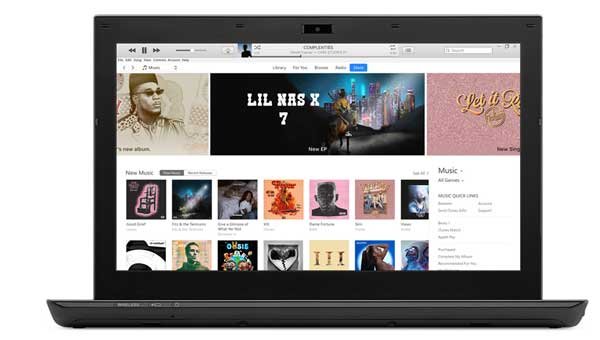 Apple iTunes is specially made for the Apple ecosystem, but you can use it on Windows as well. This is a prominent place where you can buy music as well as movies and enjoy them whenever possible. You need to pay a monthly fee for iTunes, but that is worth the money. The most important thing about iTunes is that you can find 4K content alongside 4K HDR; those are mandatory in these present days if you have a big screen for entertainment. The interface of Apple iTunes makes it better as it is integrated into Apple's native ecosystem, which is incredible.
6] Vudu
Vudu is probably the best movie rent website out there, which is being used by thousands of people from across the globe. It has a vast range of movies, including some new release films such as Spiderman Far From Home to old classics. The best thing about Vudu is that you can enjoy this service on almost any device you have right now. From Android, iOS, to Chromecast, XBOX, PlayStation, etc. you can play your movies via Vudu on any console you own. The pricing is not very high, but it is comparatively higher than some other services. However, if you want to buy a movie for offline download, this is the correct marketplace for you. The good news is that you can opt for the SD version that costs less and the HD version that costs higher than SD.
7] Redbox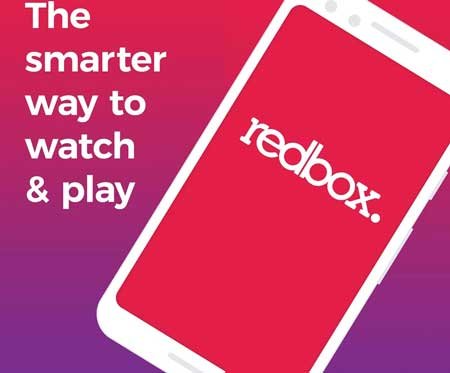 Redbox is quite different since you can get a DVD or Blu-ray disk to watch them with family or friends. They have a huge collection of movies tagged with separate categories for browsing and finding a good film effortlessly. They do not charge a lot for rent, but you need to pay a couple of dollars if you want to buy a movie. The user interface of Redbox is modern, and it helps users to find something swiftly. You can browse this website by categories, artists, etc. As the collection is pretty big, it won't disappoint you for sure.
Things To Know Before Renting Or Buying Movies Online
All these websites are reliable for every kind of entertainment seeker. However, there are a few things you should know before getting a movie on rent or purchasing.
Make sure you are buying a movie from a trustworthy website. If you buy a film from a low-class website, and the marketplace gets down after a few months or a year, your money will be wasted.
Some websites provide torrent-downloaded movies to users. Do not get into such trouble. For that, you should do thorough research if some website is providing new release films at a little cost.
Do not download a film from a movie rent website, and upload them somewhere like YouTube. That is not legal in almost every case. This is recommended to read the Terms & Conditions before performing such activity.