If Your Ringtones Personify You, Here Are Some Free Tools To Personalize Them
Ringtones are fun things. In about 30 seconds they not only declare that you have a call to answer but also in a way declare what kind of person you are. That is why you have funny ringtones, serious ringtones, sad ringtones and all sorts of ringtones. Every phone comes with some of these built-in but there's nothing like having exactly the sound you want. And it is quite easy to make your own ringtone for absolutely no cost. Here are a few easy ways to make them.
Free Ringtone Maker For Your Windows PC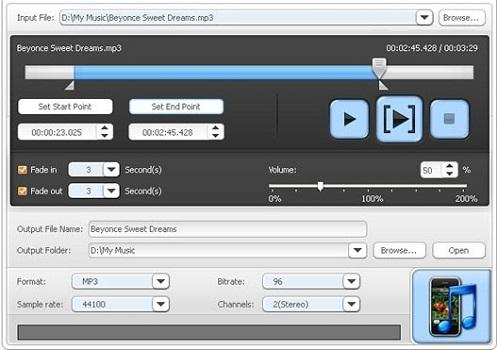 AVCWare Ringtone Maker is a free desktop ringtone-making tool that anyone can use. It has a simple interface and comes with basic tools like choosing the format of the finished ringtone and some options for each format. It has precise controls that allow you to set up the start and end points right down to the milliseconds. You can also add custom fade in and fadeout and choose the volume of the ringtone. You can use any non-protected mp3 file on your hard drive to make your ringtone.
Free Ringtone Maker For Your Android Phone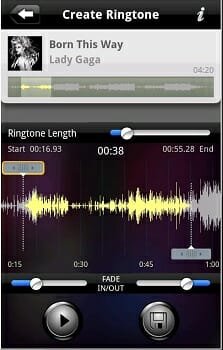 Ringtone Architect is a simple little app with a great interface and easy controls. You choose a sound from within your phone's music library. Then you use the onscreen controls to define which part of the track you want as your ringtone. The selection area gives you a large, close up view of the selected waveform, whilst a narrow strip on top of it gives you the full waveform overview of the track. You can also choose to have the sound fade in and out. Once you're done, you can assign the new tone as your main ringtone or assign it to one of your contacts or you can set it up as a custom alarm or a notification sound — all from within the app.
Free Ringtone Maker For Your  iPhone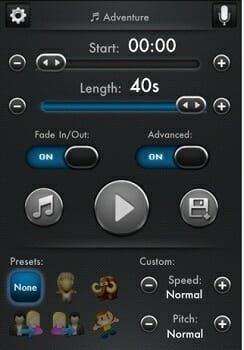 Ringtone Maker for iPhone is a simple ringtone-making app for iOS devices. It works across the iOS platform and has clearly marked, easy-to-use controls. This makes it an app that anyone can download and use. This app allows you to make ringtones out of the songs you have synced through iTunes. So if you are dying to make a ringtone out of a song residing on your iPod, this is the way to go. However, DRM-protected songs are not supported. Your ringtone can be of a maximum length of 40 seconds and you can choose to have a fade in/out on it.
In advanced mode, you can also control the speed and pitch of the ringtone. There are built-in presets that make it sound really fast or really slow, giving the ringtone hilarious effects. You can also record external sounds and use them as your ringtone. Once you are done making a ringtone, it becomes available through iTunes file sharing and there's even a help button that will take you to a guide that show you how to use it. It's fast, free and simple.
Free Online Ringtone Making Tools
Mp3mer is a powerful online tool that is designed to give you a high amount of control over how your ringtone sounds. It has 3 modes for users with various levels of expertise. There's Easy, Advanced and Expert to choose form. To start, you will have to upload an mp3 of your ringtone making material and then set the beginning and the end. After that, depending on how many options you want, there are effects like flange, echo, tremolo and all common filters like highpass, bandpass, etc. Once you are done, you can download the finished ringtone to your computer. You will be able to choose from different formats like m4a, mp3, m4r, ogg, vob and wav before you download.
Melofania is one of the easiest and fastest online tools for making ringtones. It hardly takes any time to upload your mp3 file on to its system. Then you can choose a start and an end point with a visual slider on top of the tracks waveform. Once you are done, you can playback and listen to your selection. Your clip can range up to 30 second though. Once you are down, you click to get the ringtone and you will have the choice of downloading it in mp3 or m4r (iPhone) format. Other than your own tracks, Melofania also has a selection of current hits in their ringtone forms.
No matter what you are using — a smartphone or an old Linux desktop — creating your own personal ringtone for free is now easier than ever before. From online tools to apps that work right on your phone; your options are practically endless. From what you've already seen, free apps can be amazingly powerful and still not annoy you with sign ups or pop-ups. So go ahead and let your imagination take flight.
This is a guest post by Tony Zeyer. He is engineering student from Croatia and interested in web programming, Internet marketing strategies and gadgets.