What to Do Before Selling Your Mobile?
Is your mobile pretty old? Would you like to sell it? Here is a guide that may help you to consider everything, what you should rub out before selling your mobile.
Sell a mobile is not a big deal in present days. Yet, you should look after some significant things so that you won't encounter any kind of problem after selling. You already know that any mobile phone accumulates a lot of data about you and this manual will let you wipe off all those things within moments.
P.S.: This guide is especially for iOS and Android mobile users. However, you can find some important things for other platforms as well.
Backup Mobile
This is actually the foremost thing that you should do just before selling any mobile. Nevertheless, this step may be useless for those who have a brand new mobile or perhaps your mobile has no significant data or software. If you use iOS, you can utilize the iCloud to backup data. Conversely, Android mobile users can make use of third party backup apps including Super Backup or Titanium Backup.
Copy Files from Memory
If your mobile supports memory card, it would be faster and quite simple. You can transfer your memory card data to your PC using Card Reader or USB cable. Alternatively, if your phone has no external storage, you can copy all files to your PC using USB cable.
Read Also: Ultimate Guide to Transfer Files from PC to Mobile
Delete Data
This is one of the most important things you should do. You have to delete contacts, SMS, MMS, photos, apps, reminders, schedules and all the other things. You can also factory reset your mobile to delete everything at once. But, sometime, all the information do not get deleted by factory reset. Then, you can erase everything manually.
Disconnect Apps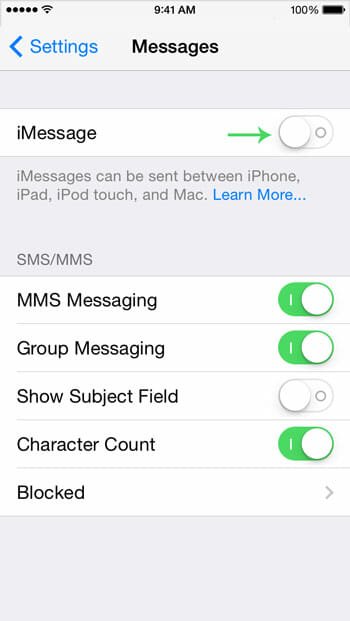 If you are using iOS device, you have to disable iMessage. To do so, open Settings, Messages, iMessage and turn it off. After iMessage, you will have to turn off FaceTime. To do so, just head over to FaceTime under Settings. Then, you can disable it. On Android, you do not have to be worried since there is no must services. If you have any service like them, just erase all the information.
Disconnect Apple ID or Google Account
If you have iOS device, you must have to own an Apple ID to run your device. Alike iOS, you need a Google account to use an Android device properly. But, you should disconnect your accounts before selling it. on iOS, navigate to Settings >> iTunes & App Store >> Apple ID and then sign out. On Android, navigate to Settings >> Accounts >> Select account and remove it.
Delete Browser History
If you use a third party browser to browse internet, simply delete that. Or, if you use Apple Safari or Android browser, it would be better if you delete all browsing history, cookies, cache, saved passwords and all the other things what a regular browse gathers.
Bottom Line
According to me, all these things are very important to take care of. You must have to pay attention to each of them before selling your mobile or tablet.
Have I missed anything? Please let us know.