Top 5 Best Browsers for Linux to Browse the Internet
Linux doesn't need any more introduction to be introduced to a person, who is now looking for a web browser. If you have already switched to Linux from another platform, you might have done the best job if you are into network analysis or coding. Different Linux distributions have built for various purposes. However, most of the Windows or Mac users often opt for Ubuntu, which is probably the most user-friendly and easy to use operating system out there. Having said that, if you want to get a browser for your Linux Ubuntu, here are some of them that you can look at.
Top 5 Best Browsers for Linux
1] Mozilla Firefox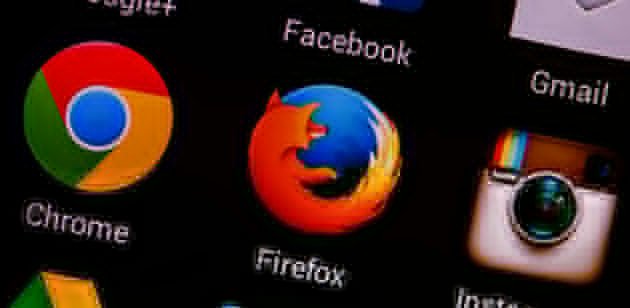 There is no doubt that Firefox is the best web browser available for any Linux distribution. In fact, Firefox is the in-built browser of some Linux distribution that is feature-rich, easy to use, fast loading, etc. The best part of Firefox for Linux is you can update the browser anytime you want right from the corresponding repository. You can enrich this web browser with loads of add-ons available on the Firefox add-on repository.
2] Google Chrome
If you are familiar with the Chrome and not much with the Firefox interface, you can still have Chrome for Linux. According to the official website, you can download Chrome for Debian and Ubuntu only. Also, you should have a 64-bit architecture to install this browser. Talking about the features, there is no need to explain. It comes with blazing speed, extensions and a beautiful user interface that may attract you. Although it consumes comparative higher RAM, still it works smoothly with your machine having 2GB of RAM.
3] Opera Mini
Probably the most trending web browser available at this moment. Over the past few months, Opera Mini stable version has got several enhancements. One of the best upgrades is you can get free unlimited VPN integrated with the browser. In other words, there is no need to install another VPN tool on your machine when you are browsing the internet using Opera Mini. You can have multiple locations or technically multiple servers from multiple countries.
4] Pale Moon
You might find some similarities regarding user interface of Pale Moon and Mozilla Firefox. This is because they started working together, but now they are separated from Firefox. However, a glimpse can be found on Pale Moon interface. Talking about the features, you can find quite similar functions as Firefox provides. On the other hand, you will be able to install Firefox add-ons on Pale Moon. Unfortunately, not all the add-ons are acceptable by Pale Moon. Talking about the browser compatibility, you can install Pale Moon on all modern Linux distributions.
5] Midori
If you do not need loads of features and instead you want to get a fast, light-weight web browser for your Linux machine, Midori is probably the best choice for you. It comes with comparatively fewer functions, but you can find a good performance with decent options. Like other browsers, you can bookmark any page, save RSS feeds, utilize a spell checker and more others. Although there are no much similarities you can find a similar look like Google Chrome – in other words, the user interface is neat and clean, which is enough to provide a better environment.
Like said before, there are more other web browsers for Linux. But these are some very useful, popular and reliable browsers. They are available almost all versions of Linux, and that is the plus point.