Best Camera Mobiles: List of Mobiles with Best Camera [2016]
Nowadays, there are more mobile photographers than earlier. This is because of the availability of more camera mobiles. Previously, there was VGA camera, 2MP, 5MP or 8MP camera, which was very rare. However, over the past ten years, the mobile camera has been evolved a lot and now you can find 13MP, 16MP or even 21MP mobile camera with a vast majority of mobiles. 13MP camera has become very common in these present days. However, if you are looking for a mobile that comes with the best camera, here are five of them. Although the price of these mobiles is pretty high, you will get the value what you are paying.
List of Mobiles with Best Camera
There might have more other mobiles in different countries from various manufacturers, but this list contains those mobiles, what will certainly blow your mind with the quality of performance of the camera. However, when I said camera, I meant the rear camera since people use the rear camera to capture good photographs. People do not use the front camera except selfie.
Apple iPhone 7 Plus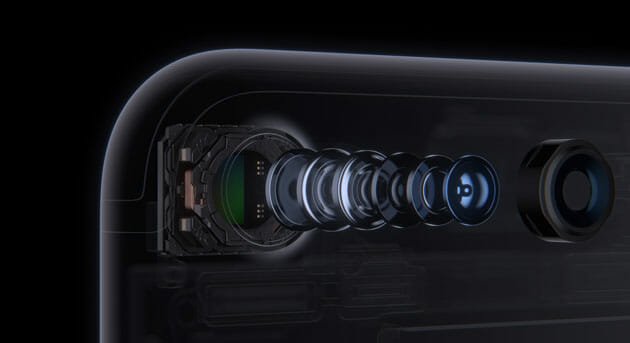 This comes first in the mind when someone talks about the best mobile camera since you are getting loads of top notch features with this camera. You will get 12 MP dual rear camera. This is needless to mention that there are two lenses on two different cameras. The notable feature is Optical Image Stabilization that makes the image even better. Talking about the specification, you will get a f/1.8 aperture with a 28mm lens and f/2.8 with a 56mm lens. On the other hand, this camera can capture video in 4K, which will help you to create YouTube video, regular video and watch them in 4K. It comes with Quad-LED True Tone flash, which will provide more light even when you will capture it in the very low light area.
Samsung Galaxy S7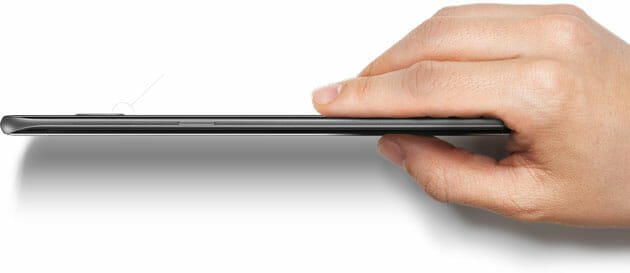 Although is a tie between Samsung Galaxy S7 and iPhone 7 Plus, still I would like to place it in the second position. There is no doubt that Galaxy S7's camera is excellent but you won't get a telephoto lens in this mobile, which is available in iPhone 7 Plus and that is a big deal since it can capture and add better images along with effects. However, the image of Samsung Galaxy S7 is very sharp, and the color production is not bad. You should get the image as it is in broad daylight. On the other hand, this is perfect for low light capturing since this is probably the best camera for that purpose. You are getting a 12MP camera with f/1.7 aperture along with 26mm lens. Optical Image Stabilization will make the images better. On the other hand, you can record 4K video using this camera.
Huawei P9
Don't be afraid since this is a Chinese manufacturer. The camera of Huawei P9 is probably the best in that price segment. It can capture more realistic images using the 12MP camera that has f/2.2 aperture along with 27mm lens. This is needless to mention that the picture would be great because of the high aperture. Talking about the specification, you will get Leica optics that is the thing behind the high-quality images of Huawei P9. It can capture awesome photographs in low light as well as in the dark. The pro level of this camera can let you setup everything according to your requirements.
Samsung Galaxy S7 Edge
This is another Samsung mobile, which has a great camera. You are about to get 12MP camera with f/1.7 aperture, 26mm lens, phase detection, optical image stabilization and LED flash. This is meaningless to mention that you can certainly get a better picture in the low light area and dark area using this mobile camera. On the other hand, it has 1/2.5″ sensor. Like first two mobiles, you can record video in 4K, which will certainly help you since people are now trying to watch more 4K video than earlier.
OnePlus 3
Although OnePlus 2 was not so popular, OnePlus 3 has grabbed the market again for the company, and that is because of high performance and a great camera. You will be able to capture fantastic images using the 16MP camera that comes with f/2.0 aperture, optical image stabilization and more. Although it doesn't allow users to record 4K video you can indeed record video in 2160p at 30FPS. On the other hand, it has a sensor of 1/2.8". The pixel size is 1.12 µm. Considering all the things of this camera, it can certainly be a part of top 5 mobiles with best cameras.
Conclusion
There are more other mobiles such great camera but these are the top 5 out of them and recommended by several mobile reviewers. For instance, you can opt for Samsung Galaxy Note 7. But, currently, Samsung is going through a tough time because of the explosion. Also, there is iPhone 7, which comes with pretty good rear camera and that can do many things what other mobiles can't.
Share your opinion with us on these cameras.