Best Laptops For School And College Students
Having a laptop makes things easier despite being a student, freelancer, businessman, or anybody. No matter if you want to create a slideshow presentation or complete your assignments, you can do that on your laptop even when you are travelling. Even if you are a student, and you have the tight budget, you can still find a great deal to buy a laptop. Here is a list of the best laptops for school and college students so that you can fulfill your demands.
Note: All the prices are mentioned on the publish date. It can change over time.
Best Laptops For School And College Students
1] ASUS VivoBook 15 X512UA-EJ418T – Lowest Priced Laptop For Students
Asus has a great history of making a budget laptop, and the ASUS VivoBook 15 X512UA-EJ418T is one of the best products you can find under $1000. It has various hardware choices, including Intel Pentium to Core i5. On the other hand, it sports 4 GB DDR4 memory alongside 1TB storage, HD webcam, USB 3.1, USB 2.0, HDMI, microSD card slot, etc. It has a 15-inch display so that you can do all the jobs quite easily. The laptop looks pretty good from the outside, and it has a 178-degree viewing angle. Although the price is not fixed in the US, you can get it for around $500. Right now, Amazon doesn't have this product, but you can find it on the official website of Asus. Check it out
2] Microsoft Surface Laptop – Mid-range Laptop For Students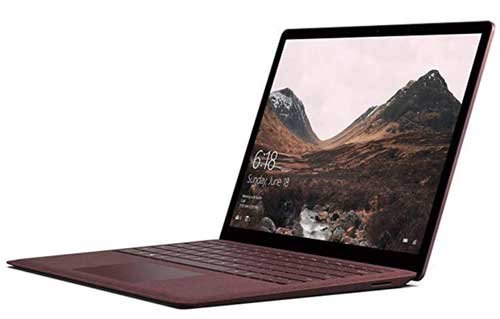 If you can extend your budget to $800, you should not think about anything except Microsoft Surface laptop (1st gen). Feature and look-wise, you may not find a better deal than this one. There are four different color combinations available on the Amazon website. Talking about the configuration, it runs on the Intel Core i7 processor along with 8 GB RAM, 256 GB SSD, etc. According to Microsoft, it can go up to 14.5 hours with a full charge. It has a 13.5-inch LCD display that produces 2256×1504 pixels of resolution. As it is intended for students, it runs on Windows 10 S instead of Pro or Enterprise. You can purchase it for $773 from the Amazon website. Get the deal
3] Acer Swift 5 – All-in-one Windows Laptop For Students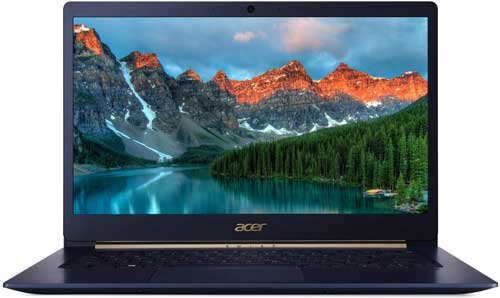 If you have a good budget (say, around $1000) and you are thinking of purchasing a laptop for various works, including lightweight photo editing, gaming, etc. you should opt for this one. Acer Swift 5 runs swiftly even if you start multiple apps simultaneously as it runs Intel Core i5-8250U processor, 8GB RAM, 256GB SSD, etc. You can find a 14-inch display on this laptop, which would be more than enough to get your job done. The laptop might not impress you from the design aspect, but you cannot be disappointed if you check the specifications. The best thing about this laptop is that you can find a fingerprint scanner. It has an upgraded version as well that costs around $1400. Check the deal
4] Lenovo Yoga 720-12IKB – Foldable Laptop For Students
Lenovo Yoga 720-12IKB is a budget laptop for school and college students. It sports 7th generation Intel Core i5 processor with 8 GB DDR4 RAM. Like other standard laptops, it has a solid-state drive (128GB – in precise) instead of HDD. The display is quite small, but it has a full HD IPS panel with a touch facility that has a resolution of 1920×1080 pixels. It runs on Windows 10 Home edition, but you can upgrade it if you have a valid license key. The graphics are not the best, but it produces good color saturation because of having integrated Intel HD graphics 620. On Amazon, it is priced at $697, and you can buy it from here.
5] HP Omen 15t – Fanciest Laptop For Students
This is a mid-range laptop for students as it costs $800 on the official HP website. The design of this product is probably the best one available in this price range. The backlit keyboard is what attracts most of the people as it looks fancy, and you can type without any problem even in the low light area. Talking about the hardware, you can find Intel Core i5 or i7 with dedicated NVIDIA graphics. It has a 15.6-inch WLED backlit display with a resolution of 1920×1080 pixel. The memory starts from 8GB, and it goes up to 32GB. Talking about the storage, you can find a minimum of 256GB SSD, and if you want to upgrade it, you can include 512GB SSD as well. According to the official website, it can run up to 10 hours and 45 minutes on normal usage. You can buy this laptop from the official website of HP.
6] Dell G3579-5941BLK-PUS G3 – Gaming Laptop With Backlit Keyboard For Students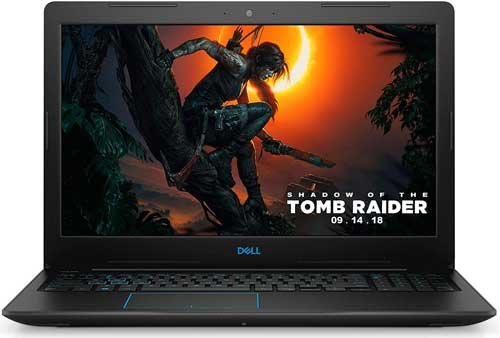 Dell G3579-5941BLK-PUS G3 is another mid-range Windows laptop with some interesting hardware. Many people use this laptop for lightweight gaming, and you can recognize the purpose by checking out the keyboard of this product. It has a backlit keyboard, but the trackpad position is not good at all, and that might create a problem for many people. Talking about the configuration, you can find 8th Generation Intel Core i5 processor, 8GB DDR4 RAM, 128GB SSD for the system, 1TB HDD to store files, etc. The display is nothing fancy as it contains a 15.6-inch IPS panel with a resolution of 1920×1080 pixel. You can purchase this laptop for $707 from Amazon website.
7] MSI GL Series GL73 9RCX-030 – Budget Gaming Laptop For Students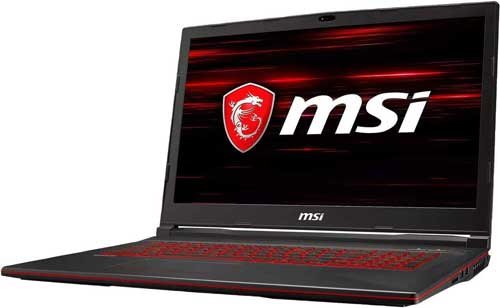 If you are into video editing, beginner gaming, photo editing, graphics work, etc. you should take a look at this laptop as it comes from the MSI family. MSI GL Series GL73 9RCX-030 costs around $749, and it has almost everything that you need to get your heavy-weight job done. For instance, you can get 2.4 GHz Intel Core i5 9th Gen processor, 8 GB DDR4 RAM, 256 GB SSD, etc. The graphics of this laptop is more than enough as it includes GeForce GTX 1050 Ti 4 GB GDDR5 graphics card. It has a backlit keyboard, and the overall look is fascinating. Buy from Amazon
There are many laptops available, and you can purchase them anytime. However, these laptops have the best configuration within a budget of $1000. I hope you can find a good laptop that suits your budget and work preference.