Best Smart Gadgets You Can Install In Your Home
Days are gone when you rushed to your main gate to check who is standing and pressing the calling bell. Nowadays, you can install a video camera with a two-way microphone to contact the person who is waiting for you to open the gate. Likewise, you can find countless gadgets that you can install in your home to make it smarter. If you are building or buying your dream house in 2020, you should check out these smart gadgets.
Best Smart Gadgets For Home
1] Amazon Echo (3rd Gen)
Amazon Echo is a great product, and the 3rd generation is even better in terms of audio quality. It comes with new premium speakers powered by Dolby so that you can get loud and clear sound while playing a song or so. Like other previous products, you can control it using voice commands. You can ask it to play a song, get some web results, manage Apple Music, Spotify, etc. According to Amazon, it comes with high-end privacy protection so that your commands stay within the product and your home. Talking about the appearance, it looks fancy, and you can get five different colours combination so that you can choose something that suits your room colour. Check the deal
2] Smart Bulbs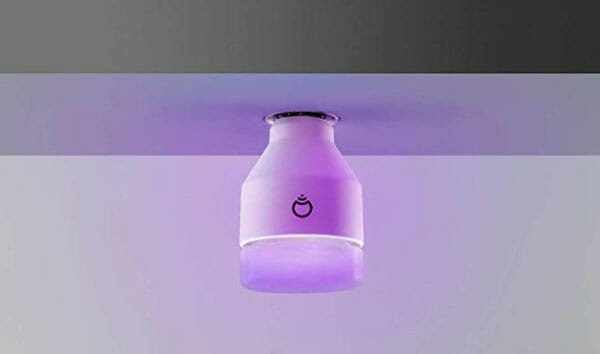 By installing a smart bulb in your room, you can manage the lighting from anywhere in the world. All you need to do is to build a wireless connection with the bulb and install the mobile application. Almost all the smart bulb manufacturers have a mobile app so that users can manage the depth and colour of the light. There are mainly two types of smart bulbs – single-colour and multi-colour. As the names say, if you install a single-colour bulb, you can get only one colour whereas multi-colour bulbs can provide up to 16 million different colours. However, there is a price difference between these two types. You can read out guide to buy smart bulbs.
3] Arlo Ultra Security Camera
No matter how big or small your house is, you should install at one security camera in your front gate and backyard. There are countless CCTVs you can find in the market, and that is why it is quite challenging to choose the best one for your business. Arlo Ultra is one of the best in the market because of several reasons. First of all, it is a wireless camera, and that means you do not need to get cluttered wire all over your house to keep recording. On the other hand, you can record in 4K HDR, which is a big plus point since most of the cheap cameras do not have such a functionality. Apart from that, you can find enhanced night vision, integrated spotlight, 180-degree view, noise cancellation, etc. Also, it is compatible with Google Assistant, Amazon Alexa, and Apple HomeKit. Check the deal
4] Awair Glow Air Quality Monitor
No matter where you live, you should install an air quality monitor so that you can know whether you need an air purifier or not. Air is the only thing that humans need 24/7, and if you consume polluted air for a long time, you can face countless health-related problems. Air is polluted in almost everywhere (rating may be lower or higher), and that is not good for a kid as well as an adult. That is why you should install the air purifier in your home. Before that, you may want to know the actual air quality, and for that, you should check out Awair Glow Air Quality Monitor. It looks fancy, and you can give it power from any wall outlet. It can track toxins, CO2, temperature, and humidity. Check the deal
5] Smarter Coffee (2nd Generation)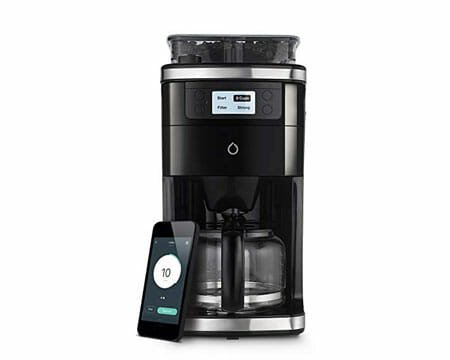 Many people start their morning with a beautiful cup of coffee and Coffee Maker is not a new product. But do you know that you can deal with your coffee maker using your mobile? No matter whether you need a coffee maker for your home or office, you can check out this one. It is one of the best smart coffee makers in the market that you can have. It is possible to schedule the process with the mobile app. On the other hand, it works smoothly with Amazon Alexa. The best thing about this product is that you can create an IFTTT recipe and apply it to this coffee maker. It has a capacity of 1.5ltr, which is excellent for even an office. Check the deal
6] Samsung French Door Refrigerator
After a morning walk or gym exercise, you certainly need a cold glass of water and nothing can provide that except a refrigerator. However, this refrigerator is quite different from others because of having some smart functionalities. For example, it has a food showcase option. That means you can easily access small items while keeping the vegetables or other products aside. You might find that fruits get an awkward taste after being in the fridge for some time. That won't happen with this one as it comes with metal cooling locks. The FlexZone drawer makes fruits cool faster than usual time. Talking about some other features, it sports Twin Cooling Plus, LED lighting, Ice master, and so on. Check the deal
There are tons of other smart products that you can buy and install in your home, and these are some of them. I hope you will like this list.