HomeKit in iOS 8 Will Give You The House Of Your Dreams
What you think will be your dream house? That question, may have different answers, but majority of you will answer, a luxurious house. And luxury comes in with automation. Everything automatic. And you can have that with HomeKit for iOS 8.
With iOS 8 rolling out to iPhones and iPads and those nice shiny little iPods, do you know what all features does it bring along? Of course the new software packs a bunch of new features, that are beneficial both for consumers as well as developers, but what you people want to know is that how these features will make your life easier. Am I right?
Just to fulfil that desire of yours, we have decided to bring you a series, that will explain the features that are coming in iOS 8 and OS X Yosemite. In this series we will also guide you through the feature functionality and explain how you can make the best use of those features.
This is the fifth instalment of our cover up of features and functionality introduced in iOS 8. If you missed the previous one,check it out here.
HomeKit is one kickass feature that you will love to use in and around your house. Let us discuss it in detail:
HomeKit
What is HomeKit? It is a new feature that Apple introduced in the new iOS 8. What it does is, that it makes your life so much easier around your house, and even outside it. It is a home automation system model that is developed by Apple to control different devices of your house with your Apple device. Developers can make use of this system and create applications that collect data from this system which acts like a centralised system to manage all of the data related to your house.
HomeKit works in a unique way to manage the devices and accessories of your house to control them from anywhere. For this your devices should be using Bluetooth Smart technology and can be connected to your device either directly or via a central medium. If you have created any database information in any of the  HomeKit apps, any new app will automatically get that data, and can use it if necessary. Like, if you have an app that controls the lights of your house, and you have created some room and accessory configuration for it, it can be used in a music app that wants to control your music system plus lighting.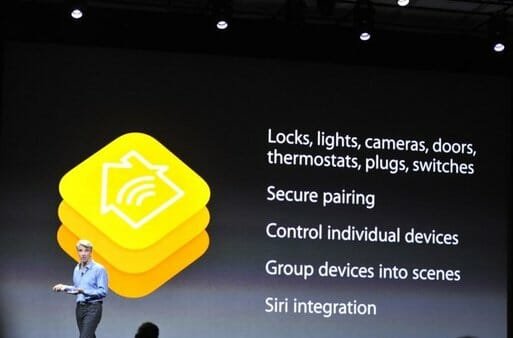 This makes it a central interdependent system working with in collaboration with each other for your convenience.
How Does HomeKit Work?
HomeKit connects to devices through Bluetooth technology, and can be configured by entering certain information into the application data. This information includes your Home, Rooms, Zones, and Accessories.
You can as many Homes as you want. but we recommend setting it wisely, like creating a single Home in the app if you have one house. Each home must be unique.
Then you can create multiple Rooms in a Home. But each Room within a Home must be unique, For example you cannot have two Rooms named "living room" in the same Home. That is all just to remove confusion in your day to day working with the application.
Now the Rooms you created can be in different zones, so you are allowed to create multiple zones within a Home but those Zones should also be unique. For example you cannot have two Zones with the name "First Floor". But you can have one Room in multiple zones.
And now last but the most important thing is the Accessories. You must associate each accessory to individual Rooms and name them accordingly. Again like all others, accessories should have unique names. These accessories may be lighting instruments, music system or anything that you may want to control using your iOS device.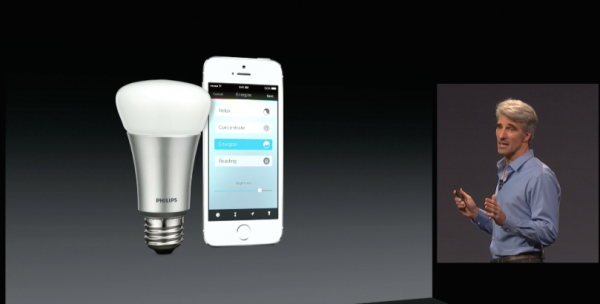 Now when you are set naming and creating the structure of your house, you can then control these accessories using your iPhone or any other iOS device from anywhere.
And now comes the actual working of these accessories. How do these accessories work on your phones command? In actual these accessories have some services and characteristics that are accessible to your phone using the Bluetooth connection. Your phone sends read or write commands to these services and characteristics. When the Accessory receives such request, it responds to it in the appropriate way, may it be lighting, playing music or any other device specific function.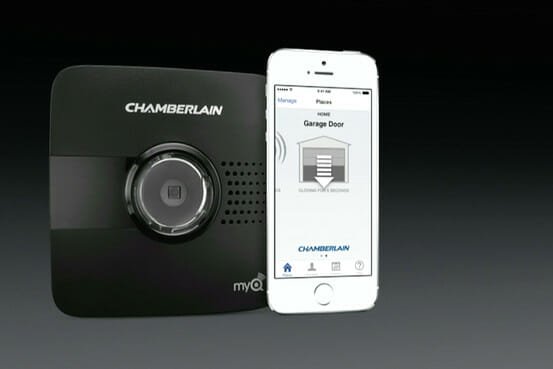 These services and characteristics can be accessed by following the developer portal of the Bluetooth Organisation.
Now one must understand here that HomeKit is not an app itself, but a framework in itself to create applications that can make use of it, for easier development of Internet of Things applications.(I remember spending hours searching online for creating my first application on this,before HomeKit was announced). This will give a great boost to developers for development of the applications that will be easier to create and also more reliable using the central ecosystem of the HomeKit framework to collect relevant information.
Security and Privacy
As i mentioned in one of my previous posts that we do not need to worry about privacy and security when it comes to Apple. Because they are more worried about our privacy than anyone else. Thats what makes them great.
And in HomeKit too, they did a good job in the field of security. They moved ahead of the basic encryption service that was available in the Bluetooth technology and added an extra layer of security in connection of the Accessories to your phone. This is through a connection token that will come with each device from the manufacturer. before connecting to any new Accessory, user will need to enter that key into the phone. And once the key is entered, the connection between the Accessory and your phone will be encrypted using that unique key and your some other security implementations in addition to the basic security that Bluetooth provides.
So all in all, it is safe and secure. As one would expect something that comes from Apple.
So basically Apple is determined to make our life happier and easier year by year by bringing to us awesome products and features that one can't just resist using. And with that, this instalment comes to an end. We would hear from you regarding the post. If you have missed out on other posts regarding this series, you can check them out using the links below.
What Improved In AirDrop And Instant Hotspot For iOS 8?
Custom Keyboards In iOS: Everything You Need To Know
Metal in iPhone Will Speed Up Your Games
Make Calls From Your iPad and Mac with Handoff
Share your views and feel free to ask your queries in the comments section below!