WhatsApp for Web is Now Available for Chrome
For many of us, "What's Up?" has become "WhatsApp". This is because of its popularity. WhatsApp is probably the most trending instant messaging system that is available for almost all mobile platforms including Android, iOS, Windows Phone, BlackBerry, Symbian and so forth.
You can easily use them on your mobile. However, make sure you are not using any third party WhatsApp client such as WhatsApp Plus on your mobile. The chances of being banned is really high for third party WhatsApp client users. However, WhatsApp has grown up tremendously in past one year. Alike Facebook and other social networking websites, WhatsApp is being used as a promotion platform for small businesses.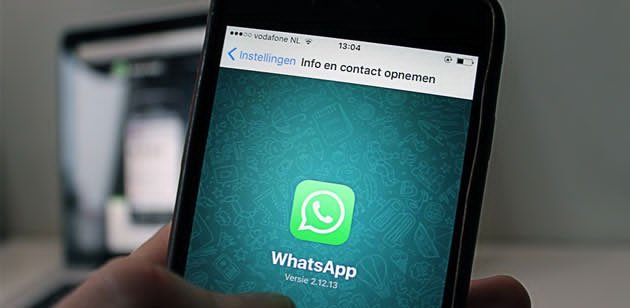 There are millions of active users of WhatsApp. This is because of availability. On the other hand, WhatsApp consumes very less memory too.
Anyway, few days back, we covered an article to notify you that WhatsApp could launch a web version so that users can use their instant messaging service from anywhere without touching the mobile. Although, mobile was discovered for saving out valuable time. Nevertheless, the reality is much different. Therefore, suppose, you are working with your PC and have got some messages on WhatsApp, which is on your mobile.
At such moments, you will must have to check your mobile to reply to that message. This is a common phenomenon. However, this scene is going to change in next few days since WhatsApp has rolled out a web version that is accessible from Google Chrome. Any existing as well as new WhatsApp users can easily connect their mobile with their PC to use WhatsApp on desktop.
There are many ways to use WhatsApp on desktop. You can use various Android emulator such as YouWave, Bluestacks or use AirDroid 3 clone mobile screen on your PC or install Android on your PC using VMWare or VirtualBox.
However, now, you do not have to perform all those complex steps to use WhatsApp on your PC.
How to use WhatsApp on Google Chrome?
This is very easy and you should not that the web version of WhatsApp is available for Google Chrome only. If you try to use it on other browsers, you will be greeted with the following error message,
However, if you have Google Chrome on your desktop, you can easily set up and use WhatsApp. At first, update your WhatsApp to the latest version. This feature is available in the latest version only. After that, go to here. Alternatively, you can copy this URL in your browser: https://web.whatsapp.com/
Then, you will get a QR code on your desktop. On the other hand, just navigate to WhatsApp on mobile >> Menu >> WhatsApp Web.
You can find a QR code scanner on your mobile. Just scan the code. It takes less than a second to scan the QR code. After that, you will get a screen something like the following picture,
This above screen has everything you need to use WhatsApp on desktop. In your left pane, you will get all messages. Just click on any one message to reply to that message. You can enter text, smiley, attachment etc.
This is also possible to enable desktop notification. This is very useful for busy individuals. To turn on desktop notification, just click on the corresponding link, at first.
Then, you will get a pop up that will let you know the second step. Just click on OK, GOT IT.
After that, click the Allow button.
If you want to start a new conversation, click on the New Chat button and select a contact.
On the other hand, if you want to edit your profile, just click on the profile picture and then edit anything.
That's all! Hope this web version of WhatsApp will help you to save more time and reduce the mobile addiction.
P.S.: You must have internet connection on mobile and PC to use WhatsApp.