Yu Yutopia Specifications, Price & Features
The rising mobile company, YU has launched Yutopia in India for Rs. 24,999 to extend their flagship. This time, the smartphone has already got an epithet – Most Powerful smartphone on the planet. That is somehow correct because of the material used to build the body and the internal. The gorgeous looking body is actually a solution of Aluminum and Magnesium, which makes the smartphone even stronger from the outside. But, is the internal features are as stronger as the body?
YES! It is. Yutopia comes with several extraordinary features. Being a mid-range Android smartphone, Yutopia offers everything what you may need in a mobile. YU is selling Yutopia through popular e-commerce company, Amazon. On Amazon, the price is set to ₹29,999. But, Amazon is selling this mobile with ₹5k off. If you are willing to buy a new smartphone within ₹25,000, this will certainly be an option for you. Now, let's check out the features and specifications.
YU Yutopia Specifications & Features
Body & Design
As mentioned before, the material used to build the Yutopia's body, is awesome and the overall design is pretty good except the front view. The front of this mobile is not as professional as it is from side and back. The front side of Yutopia looks something like old Micromax mobiles. But, the camera and sensors are well integrated. The side of this mobile is consisted with aluminum. Hence, there won't be any major damage if you drop this mobile. Obviously, this is not scratch resistant. On the other hand, the back side of this mobile looks something like Nokia Lumia 1020, which has 42MP camera. Although, it doesn't contain that much megapixel but the looks is quite same. You will get camera like this,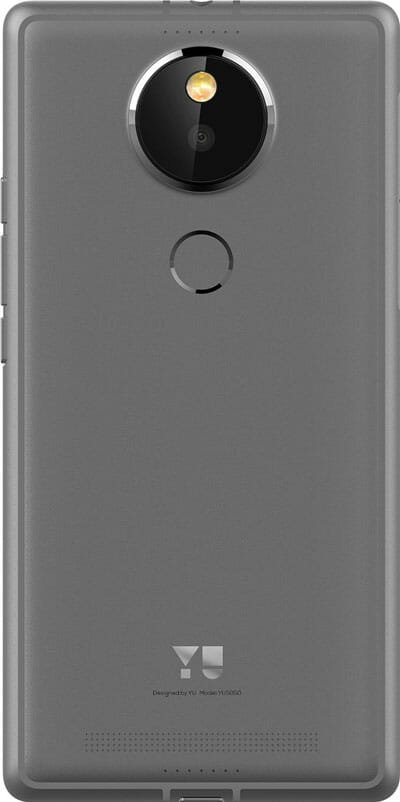 As it comes with fingerprint scanner, you will get the scanner under the rear camera. If you check the above picture minutely, you can find 7 dots. They are not actually speaker of this mobile. The speaker of Yutopia is placed under the YU logo on the back side. On the upper side, you will get 3.5mm jack and on the other side, you will get microUSB port for charging. As mentioned before, the overall design seems really good and this is really strong/hardy mobile. Generally, mobile manufacturers are making lighter mobile and hence, the build doesn't contain a good material. But, this time, YU has built such a great body.
Display
As YU launched this mobile to compete with other mid-range and high-end mobiles, the display is designed as it should be. You will love the display at the first attempt. Obviously, it is really good but you should definitely check the specs too. Talking about that, you will get 5.2-inch IPS LCD capacitive touchscreen with a color depth of 16M and a resolution of 1440 x 2560 pixels. These days, there are only few couple of mobiles those are having such a big resolution and Yutopia is one of them. As the resolution of so big, the pixel density is also more than usual. You will get a pixel density of 565ppi, which is very rare in these present days. For the protection, you will get Corning Concore Glass, which is probably the best in today's market. The screen looks great as the body ration is near to perfect. On the other hand, IPS display is really good and you will get the same with this mobile. This is a plus point indeed.
Internal Performance
Don't just be happy with the body and display. There are more other things that will make your happier and those are as follows. Alike other high-end Samsung mobiles, you will get Qualcomm MSM8994 Snapdragon 810 motherboard, which is not just good, but the best in these days. As Snapdragon 820 is still under development, Snapdragon 810 is the latest one. Therefore, you will get it with this mobile. Apart from that, you will get Quad-core 2.0 GHz Cortex A57 or quad-core 1.5 GHz Cortex-A53. If you choose Cortex A57, you will get a clock speed on 2.0 GHz. That doesn't require any word to be explained. On the other hand, Adreno 430 is also included in this mobile, which will upgrade your color production for gaming and video.
Are you happy with them?
Don't be because here are another two things you should know about. You will get 4GB RAM in Yutopia, which is very rare and generally comes with high end mobiles. On the other hand, 32GB internal storage is also available. Obviously, you can extend it up to 128GB using microSD card.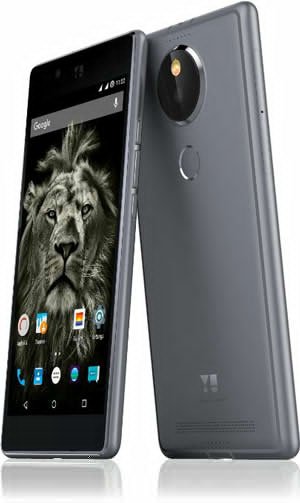 Camera
Alike other features, the camera of this mobile will not disappoint you at all. You will get 21MP rear camera with dual LED flash and phase detection autofocus. Not only just these, but also, you will get geo tagging, touch to focus, face detection, HDR and panorama. This is obviously meaningless to say that you can record HD video using the rear camera. But, you should know that you will be able to record video in 2160p at 30FPS and 720p at 120FPS video using the camera. Apart from that 21MP rear camera, you will get 8MP front facing camera. They will certainly upgrade your photo shooting experience. If you are a mobile photographer, there is no other choice for you other than Yutopia.
Battery
Alike other competitors, you will certainly get a great battery backup as it comes with Li-Po 3000 mAh battery in Yutopia that is capable of providing up to 300 h stand by on 3G and 8 h talk time.
Other Features
Talking about the network support, you will get 4G LTE support in this mobile – nowadays, this is common though. In terms of connectivity, you will get Wi-Fi direct, hotspot, Bluetooth, GPS, radio, microUSB 2.0 etc. If you are willing to know about the sensors, you should know that you will get fingerprint scanner, accelerometer, gyroscope, proximity sensor, barometer and compass. On the other hand, the audio quality is simply out of the box since it comes with stereo speakers an DTS audio.
So, this is the features and specifications of YU Yutopia. What do you think about this mobile?