Asus ZenFone Zoom with 13MP Camera & 4GB RAM has Launched in China
After almost one year of announcing, Asus has finally launched ZenFone Zoom in China. From the day 1, thousands of people are being attracted by this mobile because of having some extraordinary features those are rarely available in other mobiles. This is higher than a mid-range Android smartphone as it costs around $433 as per USD. The uniqueness or smartness of ZenFone Zoom is it has grabbed the best features of more than a dozen mobiles and consolidated them under one roof and that is why Asus is going to make a buzz in near future in Indian mobile market as well.
The internal and external features can be called deadly combination. It looks really awesome from the outside and the 'under the hood' features are also much better than all the other older Asus mobiles. Basically, Asus has successfully launched such a mobile than can be used by any type of people. Now, let's check out the specifications of Asus ZenFone Zoom.
Asus ZenFone Zoom Specifications and Features
Body and Overall Design
As mentioned before, the overall design is simply awesome. Nowadays, most of the mobile manufacturers are trying to make their smartphone professional and Asus has done that very well. there is no doubt that ZenFone Zoom is the best mobile of Asus in terms of looks. The black edition of this mobile looks better. The front of ZenFone Zoom has three different things apart from the display. The upper side, where you can find sensors, camera etc. The lower portion, where you can find touch sensitive buttons and the very lower side, which looks like metal. All of them have similar contribution to make the smartphone looks awesome from the front side.
The back side looks even better as Asus has used Samsung like logo design. This is not printed logo but this makes the smartphone better. On the other hand, you can find the camera like Nokia Lumia 1020 or Yu Yutopia. The circle has given the back side a decent look. This mobile is not so easy to be controlled using one hand since the dimension is 6.26 x 3.10 x 0.47-inch and it weighs 185gms, which is comparatively heavier.
Display
There is no doubt that Asus has worked more to develop a better display and the result reflects here. You will get 5.5-inch massive IPS capacitive touchscreen. There is no need to say that IPS display are probably the best display in these market based on the technology, color production, viewing angle etc. The 5.5-inch display will certainly be more than enough for you to do whatever you want. It features 16M color depth and 1080 x 1920 pixels of screen resolution. On the other hand, the pixel density is 403PPI. For the protection, you will get Corning Gorilla Glass 3. This high end technology oriented screen will surely be loved by you because there is nothing that can make your disappointed.
Under the Hood aka Hardware
In most of the time, Asus uses Intel motherboard and this time, there is no exception as Asus ZenFone Zoom comes with Intel Atom Z3580. This is a sibling of old Samsung notebooks. But, it will certainly make your smartphone even smarter. To make the smartphone faster, Asus has included 2.3GHz quad-core processor in this mobile. Apart from them, you will get PowerVR G6430 GPU that will be more than enough to product best color for gaming, video and image. Generally, this GPU can be found in high-end mobiles.
Other than these, you will get either 4GB RAM in this mobile. In other words, this mobile is manufactured for them, who often do multi-tasking. There should not be any problem to store any game, file or anything as it comes with three different variants i.e. 32GB, 64GB and 128GB. This is a good approach since some people are not happy with any 32GB mobile.
Camera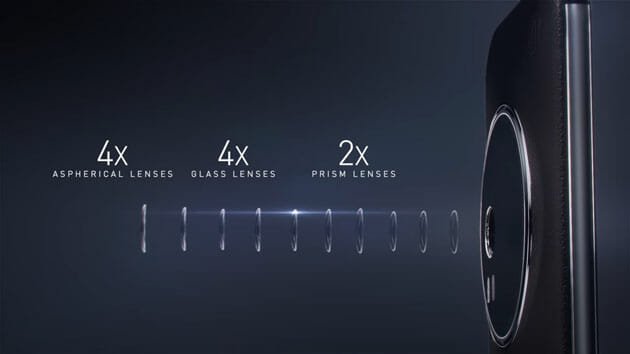 As the name says, this mobile is actually for mobile photographers as it includes some great features. The ZOOM in the name indicates that it has 3x optical zoom in the camera. However, you will get 13MP rear camera with dual LED flash. The most interesting thing is you will get laser autofocus and optical image stabilization. There is no need to mention that you will get face detection, panorama, HDR etc. But, you should know that you can record video in 1080p at 30FPS. This is where you may have to think twice as Yu Yutopia can record video in 2160p. Anyway, the 5MP camera is also included in Asus ZenFone Zoom. In simple words, this is near to perfect mobile for mobile photographers.
Battery
Alike Yu Yutopia, you will get Li-Po 3000 mAh battery in this mobile, which is capable f providing 13h talk time and 450h standby on 3G. In terms of quality, this is as good as it should be.
Other Features
Talking about the other features, you will get 4G LTE support alongside Wi-Fi, GPS, microUSB, Bluetooth etc. Surprisingly, Radio is not available in this mobile. Along with them, you will get accelerometer, gyroscope, proximity sensor and compass.
So, this the full phone specifications of Asus ZenFone Zoom. What do you think about this mobile? Can it compete with Yu Yutopia?