Best Computer Accessories You Can Buy to Improve Performance
It doesn't matter whether you are a student, businessman, freelancer, or anything else, you can use a computer to improve your performance. However, a naked computer is not enough for any purpose. That is the reason, why you should check out this list where you can find some computer accessories that you can buy in this holiday season to improve your performance.
Best Computer Accessories
Even if you are a regular computer user, you should know about these things so that you can work smoother, and better.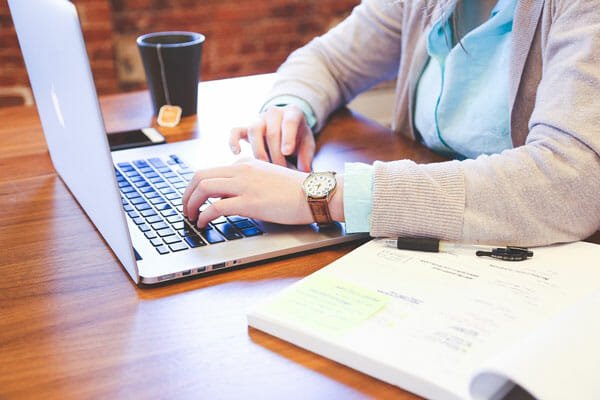 Keyboard
This is probably the best most important thing you can purchase so that you can work smoother. If you are a freelance writer, a good keyboard is a very important aspect. It can build or damage you completely. If you have a good keyboard, you might not get the wrist pain frequently even if you type 10k words every day. On the flip side, you might get different aches if your keyboard is not that good. Previously, Microsoft, IBM, and Logitech were good keyboard manufacturers. However, now you can find some other companies as well. There are different things you should know as well. For example, you can find gaming keyboard, mechanical keyboard, backlit keyboard, and so on. It depends on the work you do. For example, if you are a gamer, a gaming keyboard is preferred. If you are a writer, the Apple Keyboard is recommended. Like that, if you are a video editor, some Logitech keyboards are suggested. Also, you can opt for wireless keyboard if you want to make your desk neat and clean.
Mouse
If the keyboard is king, the mouse is queen. It doesn't matter if you are a gamer or programmer or regular computer user, you need a good mouse. Obviously, you can purchase a cheap $10 mouse if you are a regular computer user. However, if you are a gamer or video editor, you should opt for Logitech MX Master wireless mouse. It is a Bluetooth mouse that comes with some other buttons apart from right/left click and wheel. You will get another wheel that you can access using your thumb. It helps you scroll or do different things with ease. This particular mouse costs around $99. For your information, Logitech G602 is another good, cheap, wireless mouse that is compatible with Windows, Mac as well as Linux. It looks professional, and the build quality is pretty good as well.
Headphone
If you are a video editor and you work in a group, or you just listen to music all the times, you need a good headphone. Obviously, you can purchase cheap headphones, but they will end up hurting your ears. Nowadays, you can opt for a wireless headphone. There are two advantages of having a wireless headphone. First, you can use that with your mobile even if it has a Type-C port. Second, you do not have to worry about cable or anything else. Being more specific, you can check out some headphones like Beats Solo3, Sony WH-CH700N, Bose QuietComfort 35, Audio-Technica ATH-M50x and so on. You should not doubt the audio quality of those headphones, and the best thing is you can carry them anywhere without any problem.
External Hard Disk
If you are using a laptop and it doesn't come with a lot of storage, having an external hard disk is important to store all your files. Let's assume that you shot in 4K and that consumes a lot of memory. In such cases, you can use an external hard disk. There are hundreds of manufacturers, but you should opt for a reliable one. Seagate, Western Digital, Toshiba are some of the best hard disk manufacturers. As a tip, you should buy a 2TB hard disk. It costs comparatively cheaper, and you do not have to worry about a long time because of having such a good amount of storage — a good hard disk costs around $70 and more.
Table
If you have a laptop, there is a high chance that you are working on your couch or bed. This is not good for your health. That is the reason, why you should opt for a dedicated computer table or desk even if you have only a laptop. You can organize things manually and in a different way. IKEA is a great source where you can find tons of computer desks, chairs, and so on. They cost a bit more than usual, but the quality is top-notch. You should not worry about anything if you purchase any product from IKEA. You should also know that there is a kind of table which can be adjusted by your height. You can opt for that one as well.
Laptop Skin
It doesn't matter whether you have an expensive or cheap laptop, you might not want any scratch on your laptop. Therefore, you can install a skin that will protect your laptop from minor damages. Dbrand is a popular company, which makes cheap and beautiful laptop skins. You can check their website if you have a MacBook, Surface laptop, XPS, Alienware, or Razer laptop. You can choose the color and design based on your requirements.
Laptop Bag
If you travel a lot with your laptop and some other accessories, a laptop bag is important. However, before purchasing a laptop bag, you should know the laptop size. Generally, a standard laptop bag can carry all kind of laptops. It doesn't matter whether you have a MacBook or Dell laptop, you can purchase any regular laptop bag. However, if you carry a lot of things like external hard disk, headphone, mouse, keyboard, you should not go for a cheap, low-quality bag. It might end up wasting your money as well as your gadgets.
That's all! These are some of the computer accessories you can purchase in this holiday season. As usual, this is recommended to go to an offline store to compare the price as they might offer a huge discount.