Essential Apps You Need to Install After Installing Windows 10
If you have recently switched from macOS to Windows or you have just installed Windows 10 on your computer, you can check out this list where you can find some of the essential apps you need to install after installing Windows 10. They will let you do various things and improve your productivity for sure.
Apps You Need to Install After Installing Windows 10
It depends on you. For example, if you are a writer, you might need a set of apps. If you are a student, you might need some educational apps. However, these following apps can be installed regardless of your profession.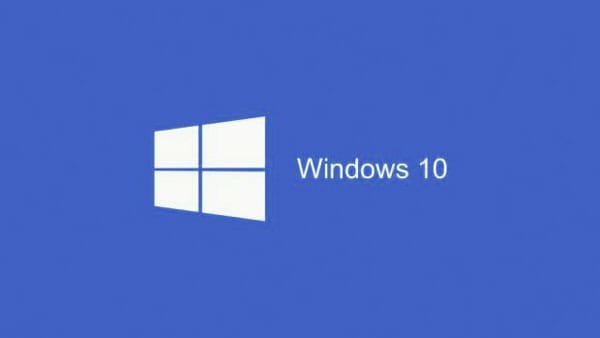 Browser
The browser is a really important thing you always need if you use the internet. Some have a computer, and he/she doesn't use the internet – this is a very rare case. If you are not like that, you need to the good web browser so that you can open all the websites. Although Microsoft Edge is a pretty good browser, you might not be able to do all the things with the help of this browser. For example, you might not need your desired extension, or you cannot install a good theme and so on. Therefore, you can install Google Chrome or Mozilla Firefox. If you do not care about add-ons and you need top-notch security and privacy, TOR browser would be one of the best choices out there. Google Chrome is one of the best, fast, smooth web browsers. You can install extensions as many as you want and you can customize it according to your requirements. Hundreds of extensions are available in the Chrome Web Store, and you can download any of them. The best thing is you can sign into your Google account and synchronize your browsing history across multiple devices.
Office Suite
No matter whether you are a student or office employee or anything else, if you often need to write a lot of words, or create spreadsheet, or presentation for a proposal, you can opt for Office Suite. If you need the highest quality and hustle free user experience, you can search for Microsoft Office Suite. Otherwise, there are some free Microsoft Office alternatives for Windows as well. Microsoft Office is one of the best suites out there. You can have Microsoft Word, Excel and PowerPoint. Word will let you write as much as you want. Excel will let you create a spreadsheet, and the PowerPoint will help you create a presentation. It doesn't matter which app you choose; you will get some good looking templates so that you can fast forward your work and improve your productivity.
Antivirus
Although the Windows Defender is quite a powerful antivirus you can use on your Windows 10 machine, you may need another security shield so that you can protect your computer. Windows Defender has Ransomware protection, but it may not as enough as you need. Therefore, you can install a third-party security shield. There are countless antivirus apps, and anti-malware apps available for Windows 10. You can use some free tools like Kaspersky, Bitdefender, Avira, etc. Also, you can opt for their paid version to get the highest level of security. If you want to install an all-in-one security tool, you can use Malwarebytes. This is lightweight, and it works smoothly with Windows 10. Therefore, you should not face any problem using it for a longer time on your computer. Malwarebytes comes with ransomware protection so that you can protect your confidential files and your entire hard disk.
Read More: Best Spyware Removal Tools for Windows and Mac
Music Player
Let's assume that you love to watch movies. Obviously, you can start using the inbuilt music and video player app given in Windows 10. However, sometimes, you might need something more. Although Windows Media Player is a pretty good option, you can also check VLC Media Player. This is a third-party app but it is open-source software, and you can download it for Windows 10 32-bit machine as well as the 64-bit machine. The user interface of VLC Media Player is neat and clean. The best thing is you can play any kind of files. Not just playing audio and video, but also you can convert the file to another format, set video as wallpaper, stream YouTube video and more others.
Music App
Who doesn't love to listen to music? If you are of the people, who love to listen to music all the times, you should download a music app. Instead of creating a playlist on YouTube or using your mobile, you can use these music apps to listen to your favorite music all the times. There are two most popular apps that you can download. First one is Spotify and the second one is Gaana. Gaana is very popular in India and Spotify has gained world-class popularity for its collection and pricing. You can download Spotify and Gaana app to your Windows 10 computer right from the Windows or Microsoft Store. Following that, you might need to create an account to start listening to music on your computer.
Cloud Storage App
Although there is a long-awaited debate on the best cloud storage service, you can download your favorite cloud storage app on your Windows 10 computer. You can download Google Drive or Dropbox app. The best thing if you are a OneDrive user, you do not have to download any third-party app since that is an in-built app of Windows 10. You just need to log into your account and start using the cloud storage you want. Google Drive has a cloud backup option that you can use to backup important files, bookmarks and so on.
That's all! Just install these apps and increase your productivity at once.