OnePlus X vs Nexus 5X : Quick Specs Comparison
Although, there is a difference between prices of those two mobiles, yet, the lower ranged OnePlus X is comparable with Nexus 5X, which has been launched by Google, the web giant. OnePlus X is a truly awesome mobile with some impressive features and we have already compared OnePlus X with Xiaomi Mi 4, Meizu MX5 and Moto X Style. Not all the time, but OnePlus excels maximum time. On the other hand, Google has launched their next Nexus device with a tie up with LG. Although, Nexus 5X comes with so many improvements, yet, some people do not want to buy this mobile. However, you should check out the specifications and price before purchasing any mobile between these two.
Body & Design
To be honest, LG mobiles do not look amazing. You will not feel the thing that you should have after gripping a mobile like Nexus 5X. On the other hand, OnePlus X has a very glossy body, which is not so good for frequent travelers. But, Nexus 5x has not such things. However, the overall design of OnePlus X is comparatively better than the other one. You can also find some differences between dimensions of them. The dimension of OnePlus X is 5.51 x 2.72 x 0.27-inch and the LG Nexus 5X is 5.79 x 2.86 x 0.31-inch. Obviously, the you can find a distinction while gripping them using one hand. But, you should not feel a huge difference since they weigh quite same. The weight of LG Nexus 5X is 136gm and the OnePlus X is 138gm. That means, Nexus 5X is comparatively lighter than the competitor. This is a plus point.
Display
For any mobile, display or screen plays a vital role and this time, there is no exception. As the height of OnePlus X is smaller, you can certainly find smaller display in that mobile. But, there is not a huge change. In Nexus 5X, you will get 5.2-inch display and a 5.0-inch display is included in OnePlus X. Although, you cannot find any difference in screen resolution but the pixel density is certainly lower in Nexus 5X – the color depth is same though. Another difference is the technology of the display. OnePlus X comes with AMOLED capacitive touchscreen and Nexus 5X comes with IPS LCD display. Although, they both provide almost same color production, but the OnePlus X will obviously deliver better color. Both of the mobiles come with Corning Gorilla Glass 3 but you can find oleophobic coating in Nexus 5X. this is a plus point for that mobile.
Performance
Better hardware will provide better performance – this is a common sense. But, here you cannot find a major difference in terms of performance since both of them have almost same hardware. OnePlus X comes with Qualcomm Snapdragon 801 but you can find Qualcomm MSM8992 Snapdragon 808 in LG Nexus 5X. Obviously, you are thinking that Nexus 5X is better. But, you should also know that it comes with Quad-core processor with a clock speed of 1.44 GHz when OnePlus X comes with quad-core processor with a clock speed on 2.3GHz. Now, you should be confused. But, according to some professionals, both of the provide same performance – OnePlus X has an advantage though. If you are a mobile gamer, you should definitely opt for Nexus 5X since it has Adreno 418 but the OnePlus X has Adreno 330.
However, OnePlus X comes with 3GB RAM and 16GB internal storage, which can be extended up to 128GB using microSD card. But, this is where LG Nexus 5X cannot excel since it has 2GB RAM, 16/32GB internal storage but no microSD card slot. Therefore, you would be happy with that maximum 32GB storage.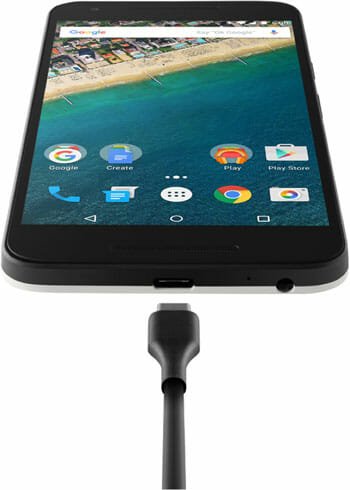 Camera
For a high-end mobile, camera should meet the users' requirement and this time, both of the mobiles have really good cameras. In OnePlus X, you will get 13MP rear camera with all the regular features including autofocus, LED flash, face detection, HDR, panorama and more. On the other hand, you can get a 12.3MP camera with Nexus 5X. nexus series is popular for various things and camera is one of them. Therefore, there is no exception at this time. You will certainly get a great picture capturing experience if you are a mobile photographer. The plus point of Nexus 5X is it comes with laser autofocus, which helps users to capture photo quicker and smoother. If you often record videos using your mobile camera, you should know that LG Nexus 5X can record video in 2160p at 30FPS but the OnePlus X can record video in 1080p at 30FPS. For selfie addicted people, OnePlus X seems better as it has 8MP front facing camera when Nexus 5X has 5MP camera.
Battery
Alike some other features, battery of these mobiles are quite same. Although, both of them have non-removable battery but you can get a little change. In OnePlus X, a Li-Po 2525 mAh battery is included but in Nexus 5X, you will get Li-Po 2700 mAh battery. Obviously, the Nexus 5X will deliver more battery backup than the other one.
Final Word
One more plus point of Nexus 5X is it has fingerprint sensor, which can be used in security purposes. If you are really willing to buy one of them, I hope this comparison can help you out.