Three New Features And Changes To Twitter You Should Know
Twitter became the place for celebrities and their followers, live updates for big events, and sharing information around the globe. This online social networking platform which made people share whats happening around the world just within 140 characters, lately has been adding new features to the site. This post will give you a glance on what are they and how to use them on Twitter.
So, let's get started.
Twitter Moments
You know, one of the difficulties we face while using twitter is searching for accurate content regarding a particular topic. If you open your profile, you would see sponsored tweets, retweets from people you follow that you may not like etc getting poured in. Not only that, if any topic gets high on trending, everybody start tweeting using that hashtag without any useful content. To find information regarding that topic, you may have to scroll down or search in google or somewhere else. This problem is always there in Twitter.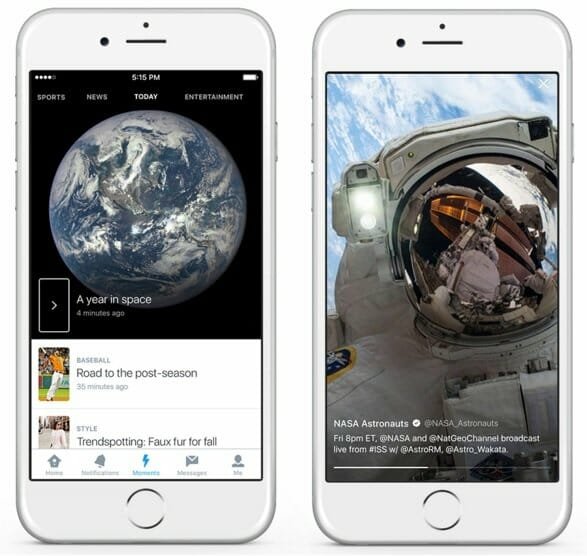 To find solution to this problem, Twitter has introduced a feature called moments. Simply put, this feature allows you to find best tweets regarding a particular topic. Be it Modi's foreign visits or Oscar Awards, you can find best regarding it.
How it works
Login to your twitter account either on your mobile or on web. You would see a thunder bolt tab on your App or on the site in the manu bar. You just have to tap on it what matters now. As new stories start to turn up, the list will be getting updated.
When you select a moment, you will be redirected to introductory section having a title and description with best tweets regarding that.
You can just swipe to start reading about the story in tweets from various sources containing text, links, videos and GIFs. Twitter also offers a progress bar indicating how much more is remaining regarding the event.
You can use share option to tweet about it so that your followers will know aobut it. Using menu bar besides the title and description, you can copy the link of the moment or generate code to embed it in your website.

You can find an example twitter moment regarding dressing pets for Halloween here.

You can find moments in past too. Twitter categorized moments according to years. You can find what happened in 2014 here.There is another tab called perspectives, which will show top moments by the top celebrities and influencers.
There is an official twitter account for moments. You can follow it to get updated about some random moments.
New Heart Animation
You might already have noticed it, the favorite star icon had been replaced with a cool heart animation and "favorites" are replaced with "Likes". Twitter made this change thinking that a heart symbol could express a lot more than start symbol such as "congrats", "like", "wow" etc (kinda reminded me how Facebook introduced different emoticons to express like in various ways)and it is universal that known to the people across the globe.
GIFs.. GIFs Everywhere
Since the moment Apple introduced Live Photos, somehow people started talking more about GIFs. And the websites like Instagram also introduced new App called Boomerang to create image loops to give their users the feel of creating short-period videos. Now it's Twitter turn. Recently Twitter has introduced a new feature called Scratch Reel which allows you to play with a short GIF back and forth using your mouse for getting crazy effects.
The effect may not work in this embedded tweet, you have to visit the actual one.