Tools And Software Every Freelancer Should Use To Be More Productive
We always have time enough, if we will but use it aright – Johann Wolfgang Von Goethe
Level of productivity is dependent on getting more work done in a certain span of time. It doesn't matter, whether you are student, businessman or even a freelancer, more productivity is definitely better to grow up swiftly. If you are a freelancer, you always need to complete your projects or tasks within the deadline. Nevertheless, as a freelancer, this is quite simple to become more productive since plenty of methods, tools and software are obtainable on the web.
To-Do List Manager And Note Taking Apps For Freelancers
Being a freelancer, you always have to adopt ideas to produce inventive content. Here content refers to every little thing, what you do. This is scientifically proved that 60k thoughts knock our mind everyday and we cannot capture them all. That is the reason, why you need a to-do list manager along with a note taking app so that you can keep your essential tasks under consideration.
1. Teux Deux
Available For: Web, iOS
Price: Trial for 30 days, $3/month or $24/year
Truly speaking it was not as well liked as it is today. Teux Deux once proclaimed by Seth Godin, the widely popular American entrepreneur, in one blog post. Following that, Teux Deux received a massive progress and today, they have expanded significantly. Teux Deux is probably the most effective task management tool with a principal of minimalism. It's available in two different versions. Either you can use this tool on your PC (web version) or you can download the iOS app that is available for iOS 4.3 and later version. Even though, it offers trial version, yet, there are several barriers. However, premium Teux Deux users get email notification, can change UI and do a lot more.
2. Wunderlist
Available For: Android, iOS, Mac, Windows, Kindle Fire, Web
Price: Free, $4.99/month
Being a cross platform application, Wunderlist gets to be one of the most handy to-do list manager among avid productivity seekers. Wunderlist helps users to manage all tasks on the go. As this is readily available for nearly all platforms except for Windows Phone, you can manage your projects from everywhere. The simplicity and useful features have made it widely used. As a user, you can get email notification, set reminder and do more with the help of Wunderlist. Not only just text, but also it is possible to attach files if you want. This is where it exceeds expectation.
3. Evernote
Available For: Android, iOS, Windows, Mac, Blackberry, Windows Phone, Web
Price: Free, $5/month
Evernote and Wunderlist are rivals of one another. You cannot assess these two apps according to their features and effectiveness since both of them are equally beneficial as well as obtainable for multiple platforms. Nonetheless, Evernote assists users to set alarm, annotate PDF, produce digital business card, and look for text in image and more others. One of the most fascinating things is you can have two-factor authentication in Evernote, which is basically hard to get in any other identical app. If you are a part of any team, it's possible to share your notebook to allow others collaborate.
Available For: Android, Web
Price: Free
To be a product of the web giant, Google Keep generally comes with an ostentatious user interface and intensely useful features. Google Keep works extremely well as a note taking app as well as task management app. The only disadvantage of this tool is there is no official app for iOS and any other platforms other than Android. Even so, TurboNote can let you access Google Keep on iOS.
Available For: Windows, Mac
Price: $47 (Limited Time)
After 7 months of using this tool, all I can say is The Action Machine is a must have tool for each and every online property owner including bloggers, freelancers, businessman as well as others. The Action Machine has the potential to be the best to-do list management tool. Though, it is limited in terms of availability, yet, the worldwide popularity is not less than other apps. This is possible to set tasks, deadline etc. The most exciting feature is you can set timer to finish a task in distinct period of time. That implies, you can monitor how much time you are shelling out to do a certain task.
Similar Apps: Get It Done, Any.Do, ToDoList
Editorial Calendar or Project Organizer Apps For Freelancers
When to start a project? What is the last date of submitting a project? When do you need to complete your third project? There are more other similar questions. To deal with all these complications, you must have an editorial calendar app so that you can organize your tasks according to precedence.
Available For: Android, iOS, Web
Price: Free
Google Calendar is one of the best free editorial calendar application available on the web. The primary reason behind its acceptance is this is extremely user-friendly and uncomplicated and comes with an eye-catching user interface. You can organize your tasks depending on the priority, invite your friends to a particular event/task and do loads of other things. This calendar app can send email to notify any event/task.
2. Freckle
Available For: Mac, Web
Price: $19/month, $49/month, $199/month
The interface of Freckle is really interesting and responsive. Although, the price appears to be bit high, yet, Freckle is worth buying because of convenient features. The UI is designed for consolidating all tasks in one place. The setup can consume more time than other similar apps. However, if you can figure out how to set it up adequately, you will not move to any other app in your lifetime. On starting, it will ask you the intention of employing this tool. After collecting the response from you, it will let you know some related hashtags so that you can cope with your tasks as per your work type.
3. Asana
Available For: Android, iOS, Web
Price: Free, $21/5 member (Minimum)
If you have a team of freelancers, who are working on a particular project, Asana could be the least complicated solution to increase the interaction and know the progress in real time. Asana comes at free of cost. Having said that, the free edition has some crucial limitations. If you are really interested, you can purchase the premium account which costs only $21 for 5 members. You can raise the number of member and the price would be increasing accordingly.
Asana is preferred because it has several third party app integration. For instance, you can use OneLogin, Okta, Lastpass, Google Apps, Sunrise, Slack, Github, Zapier etc. alongside Asana. Users can use this tool to manage projects, visualize tasks, setup goals, attach files (from Dropbox, Google Drive and Box) to send to someone and more others.
Similar Apps: Azendoo, Trello, Zoho Project, The Action Machine, Evernote, Sunrise Calendar
Read Also: 5 Best Calendar Apps For Mac OS
Time Tracking Apps For Freelancers
Besides working, you must have to track your time so that you can organize your valuable time more usefully. Otherwise, any app cannot help you to make you more productive.
1. Rescuetime
Available For: Windows, Mac, Linux, Android
Price: Free, $9/month or $72/year
RescueTime is probably the best time tracking apps out there. It can track each and every application and steps you take since installing this tool. Just install and set up are required to begin using RescueTime. The free version of this tool assists users to get a comprehensive report of used apps and websites, weekly email report, set goals and get score based on your app usage. Conversely, the premium edition of RescueTime incorporates options to block useless websites so that you can focus on your work. Besides that, you can track online as well as offline activities, get notification for anything (according to your wish) and daily illustrations.
2. TimeDoctor
Available For: Windows, Mac, Linux, Android, iOS
Price: $9.99/user/month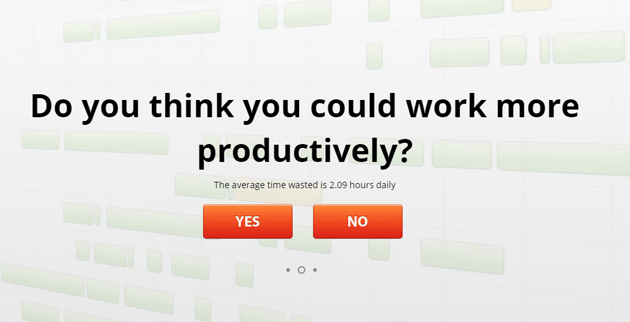 If anything can compete with RescueTime, that is definitely TimeDoctor. TimeDoctor includes numerous features like web app usage report, timeline (where you can find your usage in detail), poor time use (where you can find most used apps) and so forth. It does not matter, whether you are watching videos on YouTube or reading daily news, it can always track you. To be more productive, just type your task name and hit the GO button. That's it.
Best Writing Tools For Freelancers
Without a good writing environment, you cannot finish your task quickly and for a good writing environment, you must have a good writing tool. Therefore, here are some recommendations for you.
1. OpenOffice
Available For: Windows, Mac, Linux
Price: Free
If you do not like to spend money on expensive Microsoft Office package, OpenOffice can help you a lot. You can do almost everything what MS Office does. Now, certainly, you will not get the email client or few other tools, but the OpenOffice Writer, Calculator, Impress, Draw, Base and Math will try to fulfil deficiency of that. This is available for free and useful as well. You can get a better writing environment because of features.
Tips: Don't use Notepad, Wordpad or any text editor for writing your articles. It doesn't contain most of the formatting options. Hence, you will have to spend more time to make the modification.
2. ZenWriter
Available for: Windows
Price: Free Trial, $17.50(one Time)
Unless you want any formatting option and get a distraction free ecosystem to start writing, ZenWriter is probably the best option for you. ZenWriter comes with an elegant graphical user interface, what boasts your concentration. Eventually, you would be able to write for a longer time. I didn't find any standalone writing tool, which plays a soft music in the background, while writing. Nevertheless, this phenomenal feature can be found in ZenWriter. Although, it doesn't come with loads of formatting, yet, you can use basic formatting like Bold, Italic etc. Here are all keyboard shortcuts,
Ctrl+E — Center alignment
Ctrl+J — Justify alignment
Ctrl+R — Right alignment
Ctrl+L — Left alignment
Ctrl+'+' (Ctrl+Shift+'=') — Superscript
Ctrl+'=' — Subscript
Ctrl+I — Italic
Ctrl+B — Bold
Ctrl+U — Underline
Ctrl+Z — Undo
Ctrl+Y — Redo
Ctrl+A — Select all
Ctrl+Shift+A — Change characters to all capitals
Ctrl+Shift+L — Change the bullet style
3. WordWeb (Dictionary Software)
Available For: Windows, Android, iOS
Price: Free
Although, this is not a writing tool, but it really helps you to produce better content. You can search for definition and synonyms of any word by using WordWeb, which is available for free. It has some filtration systems to find the nearest synonyms. Apart from that, if you cannot understand the use of any word, WordWeb can assist you to understand.
Here, I have talked about some extremely helpful apps for freelancers to become more productive. Nonetheless, here is a practical trick that is being used by thousands of people around the world to increase their productivity.
Use 80/20 Rule To Increase Productivity
An Italian economist, Vilfredo Pareto discovered this thing. He found out that the wealth of 20% people in a society is equivalent to rest of 80% people. The 20% is called "Vital Few" and the 80% is called "Trivial Many". The same rule is applied on almost everything including productivity.
In simple line, you have to build a list of work and then sort them out in accordance with priority. Following that, start working on first 20% tasks and you will get 80% result out of them. This is a practical trick to get more done in minimum time.
Book Recommendation: If you love to read books, this is impossible that you missed Eat That Frog by Brian Tracy. If you haven't read it, I would suggest you to read this book. This is the best book on productivity, according to me.
Hope these aforementioned tools, software and trick would help you to be more productive.
Read Also: Why Productivity Apps do not Increase Productivity